Reading Time: 2 minutes
Although dads don't undergo the dramatic physical changes of pregnancy, they do face their own challenges and uncertainties. Many will experience feelings of joy and excitement, anxiety, ambivalence, or even fear, so it's essential that couples take the time to nurture each other throughout pregnancy, facing their challenges and fears and enjoying the experience together.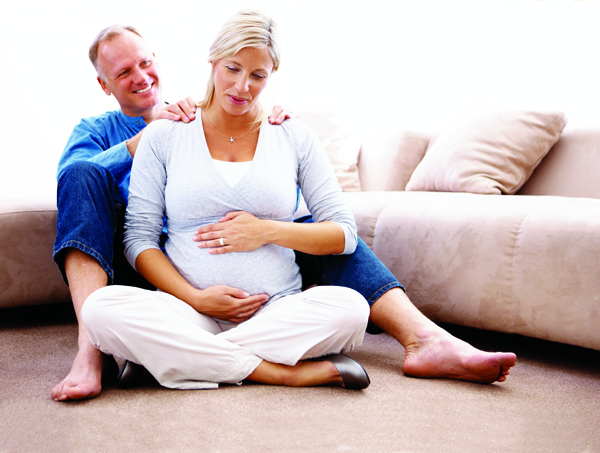 Liz Purnell-Webb, co-founder of A Mother's Touch and both a mum and grandmum herself, explains that getting involved early on, and at every level, makes things easier for Mum and prevents Dad from feeling left out. "Many partners will be unsure of how to help during pregnancy, labour or parenthood, so having a sense of partnership during pregnancy and childbirth will have an empowering effect on the couple and their relationship with their baby. A supportive partner can make a tremendous difference at the birth by knowing how to actively support Mum in her hour of need."
If a dad isn't sure where to start, Liz recommends reading The New Dad's Survival Guide: Man-to-Man Advice for First-Time Fathers by Scott Mactavish. Pregnancy apps can help, too, explaining exactly what's happening with both Mum and the growing baby. Check out page 40 for several options. Additionally, "Good childbirth classes should specifically show partners how they can be involved," Liz adds.
Wellness coach Martike de Grip from Inspire Health and Liz's partner in a new pregnancy wellness programme called Bump 4 Joy, says feeling supported during pregnancy was important to her. "One of the things that made me feel especially nurtured was a specific pregnancy massage that my husband learnt by watching a DVD and gave me every Sunday night."
Emotional support also proved helpful. To enable better communication, Martike found it useful to open up about the fears surrounding childbirth that she and her partner were experiencing. "Probably the most important thing for me was knowing that I could count on my husband as my birth partner. Early on in my pregnancy, I decided on the kind of birth I would like to experience. I discussed it with my husband and together we researched how best to prepare for this experience. It made a big difference for me doing the research together, and it also made me feel much more comfortable knowing that I would have his full support during labour, and knowing that he would help me accomplish what I was preparing myself for."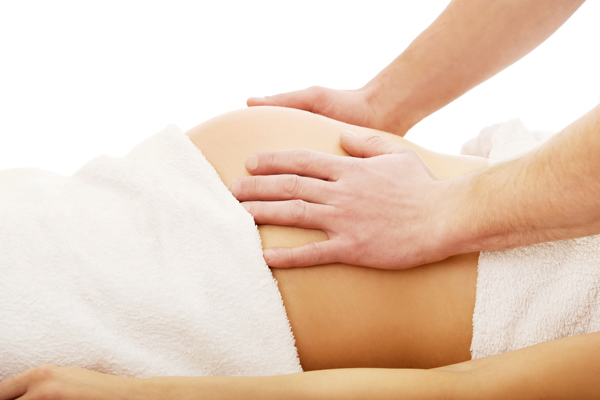 Many partners begin to develop a bond with their baby in utero. Laying their hands on Mum's bump and talking to the baby can be a very powerful bonding ritual. Five months into her pregnancy, Martike's husband began telling their baby how his day had been. This can help the baby to familiarise with Daddy's voice and tone, and if directed at the lower belly may even help to improve positioning for birth.
"Above all," concludes Liz, "couples need to be attuned to each other. A lot of the attention is naturally focused on the pregnant mother; however, mums also need to listen to their partners."