Reading Time: 11 minutesThis year, Mother's Day in Hong Kong falls on Sunday 13 May 2023.
We've rounded up the best Mother's Day dining deals in Hong Kong. Whether you want an easy breezy family brunch, a scrumptious 6-course meal, or a fuss-free takeaway, there's a menu for every budget and for every mum.
If you want to treat Mum closer to home, we've gathered together the best gifts and experiences to show her you care.
Our guide to Mother's Day in Hong Kong 2023 will be updated with the latest dining offerings as they are announced. Bookmark this page and in the meantime be sure to check out the best family dining in Hong Kong, where to take the kids for brunch, the best afternoon teas and The Best Flower Delivery Services in Hong Kong.
Mothers Day Dining in Hong Kong, 2023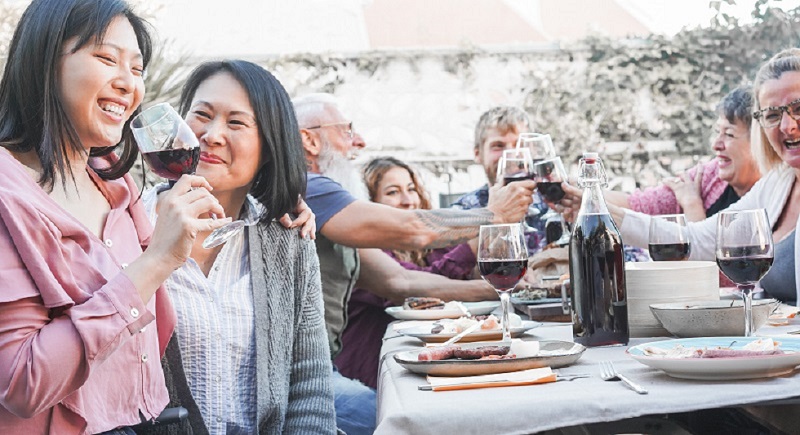 Treat and celebrate your mama with the LucAle free-flow Signature Brunch, featuring an incredible selection of premium Italian salumi, a brunch-only Pizzetta, which combines the texture and flavours of focaccia into a hearty pizza, and creamy homemade tiramisu amongst other delicacies. At no extra charge, you'll get up to 2 hours of unlimited pours including Prosecco, house white and red wine, draught Peroni, Aperol Spritz, Campari Spritz, Mimosa, fresh juice and soft drinks. The brunch is just $458 or you can elevate your experience with the deluxe package ($708), which includes Joseph Prie Champagne. Each mother who visits the restaurant will receive an exquisite rose – a symbol of love and admiration. 
Shop A, 100 Third Street, Sai Ying Pun, 3611 1842
Morton's will open for lunch this Mother's Day, giving families a taste of the iconic American steakhouse over a daytime meal. The three-course lunch menu, priced at $698 is available on Sunday, May 14 and features the best of land and sea, as well as a classic side dish and dessert. Or, why not spoil your mum with an impressive Filet Imperial ($738 for 6oz) or Wagyu Filet Imperial  ($1088 for 7oz)? The decadent creation, available throughout Mother's Day weekend, features an opulent blend of filet mignon topped with juicy and perfectly spiced jumbo lump crab and bathed in a silky-smooth Bearnaise sauce.
The Sheraton Hotel Hong Kong, 4th Level, 20 Nathan Road, 2732 2343
Maka Hiki Tropical Bar & Grill
Add a tropical touch to Mother's Day with the Tiki brunch at Maka Tiki. Running on 13 and 14 May, 12:00-3:00pm, the brunch features menu highlights like Seychelles King prawns, whole red snapper, roti with curried chickpeas, coconut and banana split and a limited- edition Maka Tiki Line cocktail. Younger children can enjoy the play area, and on the Sunday there is complimentary face painting. The brunch costs $450 , with the cocktail add on costing $100.
2/F Little Tai Hang, The Corner House, 98 Tung Lo Wan Road, Tai Hang, 2155 1777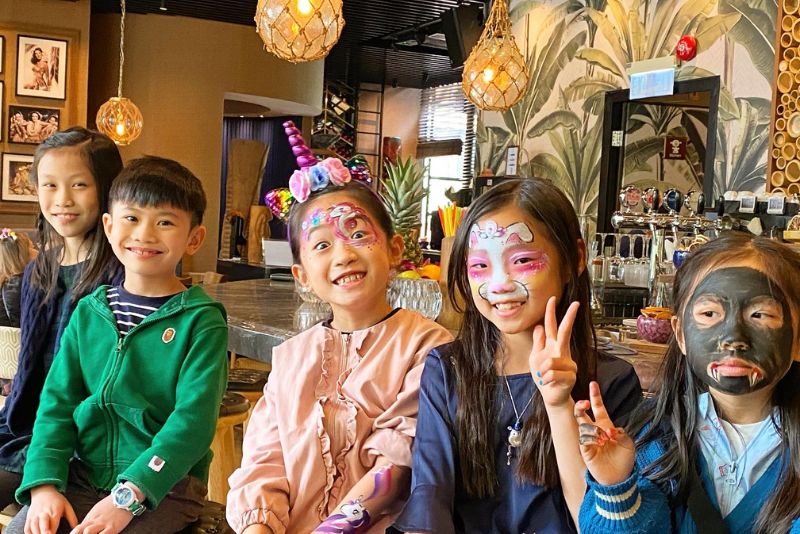 Pici has created a special Creamy Fettuccine Lobster for Mother's Day this year. The mouth-watering dish with pan-fried chili garlic half lobster tail, fresh handmade fettuccine pasta and creamy lobster bisque with anchovy cream and white wine is priced at $260 and will be available all day across the nine Pici locations from 11-14 May. If you order the tasting menu, dinner set or brunch you can add just $88 to enjoy the dish. 
If your mum has a sweet tooth, she'll love The Pizza Project's Dessert Board, an irresistible sharing platter featuring six mouthwatering desserts. Sink your teeth into Pici Tiramisu, Nutella Gnocco Fritto, White Chocolate Covered Strawberries, Vanilla Gelato and Amarena, Banana Fritters, and Mango Panna Cotta. The TPP Dessert Board is priced at $88 per person, with a minimum of two guests, and an additional $20 per person for the tasting menu or brunch. 
G/F, 26 Peel Street, Central, 6215 2808 and No.5 Star St, Wan Chai, 2577 7227
A trio of temptations await mothers heading to the seaside cafe and restaurant, Pane e Latte on 13-14 May. First on the menu is the Mamma Mia!, a fluffy bomboloni filled with rose-water-infused vanilla cream and topped with melted white chocolate glaze and rose petals ($48). Next is a creamy Smoked Salmon Tagliatelle with asparagus, an explosion of rich, creamy goodness ($188). Lastly, a blueberry Acai Cheesecake, packed with antioxidants and crazy delicious and nutritious ($68).
G/F, U-c Court, 25 Stanley Market Rd, Stanley, 2337 7221
Make mum feel special with complimentary free-flow drinks at TMK on 14 May. Choose from sake, house white, or beer while enjoying the crispy Karaage, classic temakis, makis, and dessert included with the brunch set or tasting menu. 
The Sixteenth, 2/F, Oxford House, Taikoo Place, 979 King's Road, Quarry Bay, 788 3011, Shops G & H, G/F and M/F, 77-91 Queen's Road West, Sheung Wan, 2662 2269 and Shop A, G/F, Moonful Court, No.17A Moon Street, Wanchai, 2779 9002
If you fancy treating yourself this Mother's Day, head along to one of the M.A.D 'Mothers After Dark' parties at Pirata, The Optimist, La Favorita, Honjokko, Tokyolima, Meats, Chaiwala, Calle Ocho, and Honjo. Indulge in tantalising tasting menus from $388 and compliment it with free-flow beverages at certain booking times to make it a truly festive occasion. For an extra bit of excitement, The Optimist and Tokyolima will feature exclusive, sizzling hot boy entertainment. You can recover from the night before with a rejuvenating Recovery Brunch at Pirata Group's reservation restaurants with prices starting at $298. Every mother who dines at Pirata Group reservation restaurants on Sunday afternoon will receive a complimentary self-care kit filled with beauty essentials, allowing them to unwind and indulge in some well-deserved relaxation.
https://piratagroup.hk
The Lobby Lounge
Executive Pastry Chef Andy Yeung has crafted a range of delights to celebrate Mother's Day this year, including Lavender (Lemon mint confit, lavender whipped ganache on a rich almond biscuit), Charlotte (Ladyfingers with strawberry mousse and violet berry compote), and Guava (Pink guava confit, jasmine-infused ivory chocolate mousse on a raspberry rose sponge). These are available with the Afternoon Tea Set ($1088 or $1488), which features savoury finger sandwiches, freshly baked madeleines and scones with clotted cream as well as a curated tea selection and two glasses of either Sei Bellissimi Bellini or NV Duval Leroy, Femme de Champagne, Grand Cru Brut.
The Steak House
On Sunday 14 May, The Steak House opens its doors early for a Mother's Day Brunch ($1288). The 4-course culinary journey begins with the garden fresh salad bar  and is followed by Canadian Lobster Bisque soup or free-range scrambled eggs with Oscietra caviar. For the main course, choose from USDA Prime – RibEye, Striploin, or Tenderloin; USDA Colorado Lamb Rack or Atlantic Sustainable Salmon Fillet,  and finish with a selection of delectable desserts. Alternatively, treat Mum to a lavish 4-course set dinner at The Steak House, inclusive of wine-pairing ($1980).
Lai Ching Heen
On 13 and 14 May, enjoy a 6-course lunch or 8-course dinner menu showcasing Executive Chef Lau Yiu Fai's refined Cantonese cuisine. Following the chef's dim sum selection, highlights on the lunch  menu include wok-seared sea bass with black truffle and honey and baked pudding with taro and Sago. The dinner menu is served with Mandarin orchid tea and includes wok-fried Kagoshima wagyu with salted Hon Shimeji mushrooms; and double boiled egg white with bird's nest and ginger. $638 and $1488.
18 Salisbury Road Regent, Tsim Sha Tsui, 2721 1211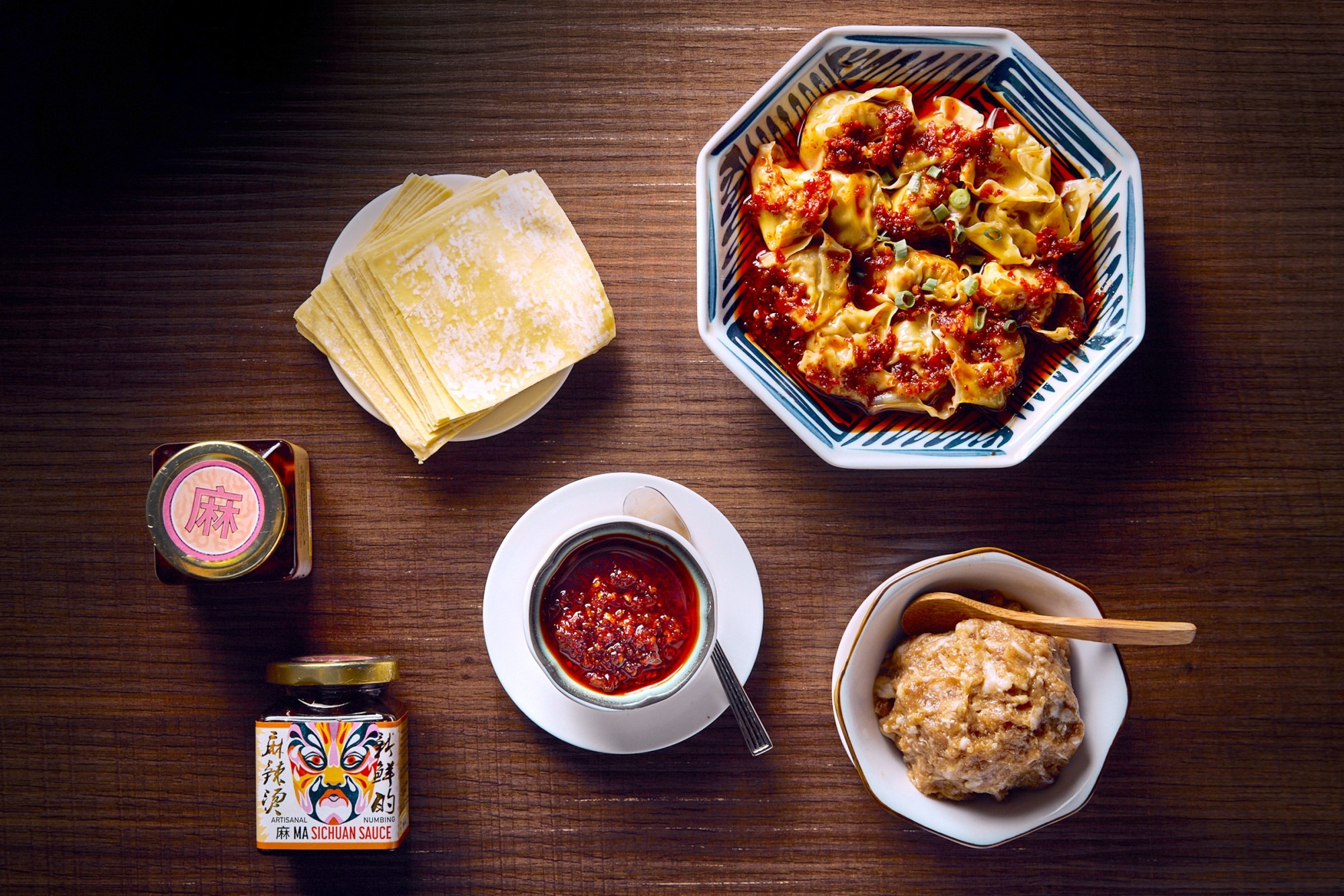 Hong Kong's Michelin-recommended Sichuan mainstay, Chilli Fagara, has the perfect present for a fun and delicious Mother's Day again this year. The popular family-friendly, wrap-at-home Chilli Dumpling Kit ($248) is available as a pork or plant-based version and includes fresh ingredients to create ten signature dumplings filled with either marinated minced pork or jack fruit-derived whole-plant Karana 'meat.' You'll also get the restaurant's much-loved Ma and La sauces, allowing each aspiring chef to add the perfect amount of spice to the dish. Each pack contains illustrated wrapping and cooking instructions to help prepare, wrap and fold dumplings together with Mum as the ultimate Mother's Day activity.
Available for pick up or delivery from 1-14 May, pre-order from 24 April-11 May for a 20% early bird discount. 
If Mum enjoys her food, the decadent Mother's Day menu at the Mandarin Grill is a perfect choice. The extravagant feast includes seafood snacks and appetisers, an egg course, a choice of 6 mains with sides and a selection of tantalising desserts. Priced at $988 per adult and $588 per child, with an add on free-flow packages available from $188-$588.
Mandarin Grill, 1/F, Mandarin Oriental Hong Kong, 5 Connaught Rd Central, 2825 4004
Gift a memorable dining experience to your Mum this Mother's Day at the brand-new farm-to-table concept helmed by renowned "Demon Chef" Alvin Leung of Bo Innovation. The thoughtfully-curated menu showcases Chef Alvin's creative interpretation of local Hong Kong ingredients and flavours all featuring the freshest local produce of the highest quality. The 3-course dinner tasting menu is priced at $650 per person or there's a luscious 7-course dinner tasting menu at $998 per person.
Shop 8, Podium 1/F, J Residence, 60 Johnston Road, Wan Chai, 2126 7212
Treat Mum to a decadent private tasting experience this Mother's Day at Asia's first Iberico ham cellar. Newly redesigned for 2023, the Signature Experience showcases PNH Group's finest Iberico ham vintages from the Iberian Peninsula along with an eight-course tapas menu with a local twist, while the new Prestige Experience features a plethora of premium items from Imperial Oscietra caviar, foie gras, champagne jelly, to the vintage and highly exclusive Rubio Dorado ham. A unique sherry wine pairing is also available. The experiences are priced from $980 and are available for a minimum booking of 6 people. 
Unit 601, 6/F, Lee Sum Factory Building, No. 28 Ng Fong Street, San Po Kong, Kowloon, 9165 7808
Enjoy refined French and Italian dishes at A Lux's Buon Fine Settimana weekend brunch this Mother's Day. The set menu begins with a scrumptious Seafood Platter laden with oysters, shrimps, clams, scallops,smoked salmon and whelks all prepared to showcase their freshness. Next there's free-flow Antipasto, a range of al dente pasta dishes, a choice of main course and an unlimited array of desserts available from the restaurant's decadent dessert trolley. Priced at $788 per person including non-alcoholic beverages or $888 per person with 90 minutes of free-flow champagne, red or white wine. A dinner tasting menu is also available price at $980 per person .
 Shop M2, M/F, Baskerville House, 13 Duddell Street, Central, 2663 9938
Traditional Japanese sushi omakase haven Sushi Rin celebrates Mother's Day with an exquisite dinner menu featuring a range of Edomae (Tokyo) style sushi from famed Japanese Master Chef Kenjo Shunji. Chef Leung uses premium ingredients to create 17 courses of the freshest sashimi including Akagai (Arkshell), Tsubugai (Whelk) and Mirugai (Geoduck) and sushi including Hokkigai (Surf Clam), Kobashira (Surf Clam adductor muscle) and Torigai (Japanese Cockle) from Hyogo. The HIROAKI – KAI menu is priced at $2,380 per person. 
Shop D, G/F, 126-128 Jervois Street, Sheung Wan, 2567 1168 and Shop 1, UG/F, H Zentre, 15 Middle Road, Tsim Sha Tsui, 2567 1328
Chef Richard Ekkebus has curated elegant four- and six-course lunch menus for Mother's Day this year, along with an eight-course dinner menu handcrafted with top-notch seasonal flavours. Lunches include 120-minute free-flow of handpicked Italian sparkling wine, white & red wines together with other non-alcoholic options and are priced at $1,988 and $3,108, while dinner is $3,318 and includes a complimentary glass of Dom Perignon 2013 Champagne. The 3-course choice menu for kids is priced at $708. Each mother will be gifted with premium gifts and bespoke experiences from the celebrated British fragrance house Jo Malone London.
The sommelier-led, French neo-bistro fare restaurant SOMM has created a special weekend brunch to celebrate Mother's Day including a dazzling array of starters, a choice of main course and dessert, along with a 90-minute free-flow of MV Nyetimber Rosé, Sommeliers' Selection of Sake, White & Red Wine, Seasonal Cocktails and Fresh Juices. Handcrafted with premium seasonal ingredients, a few must-try new spring dishes include Smoked Tasmanian Salmon Rillette, Ikura & Chive Tart, and BBQ Quail with Green Pea, Bulgur, Watercress, Sansho Pepper, Amalfi Lemon and Ricotta Cheese. Priced at $1,068 per adult and $598 per child. Each Mum will take home a sweet gift from Gucci Beauty including its signature Rouge à Lèvres Lipstick or Liquide Mat. 
You can't go wrong with this classic crowd pleaser! Helmed by Chef Karys Plaxe, the full range of Butter Cookies' all-American 7-flavour menu will be available at the Upper House pop-up until 30 June. From lemon crinkle to chocolate chunk, there's something for every Mum and, if you fancy enjoying your cookies together on-site, pair them with vanilla infused milk, chocolate oat milk or cinnamon almond milk at the exclusive-to-The Upper House milk bar.
Open 10am-5pm daily, Level 6, The Upper House, 88 Queensway, Admiralty
Mothers Day Gifts
Cakes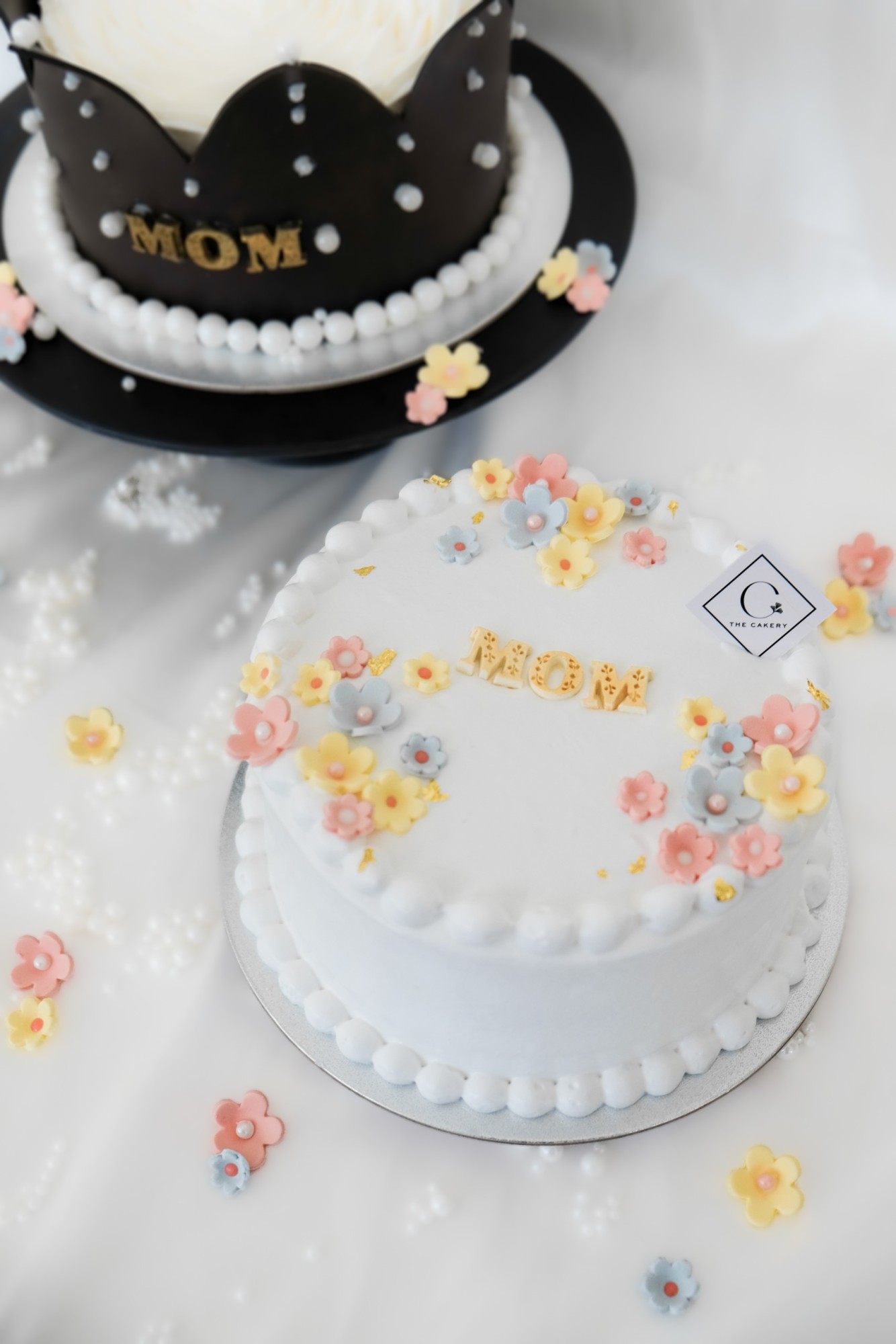 Indulge Mum on her special day with The Cakery's selection of delectable cakes. Why not try the newly launched mango pomelo sago flavoured "Bloom of Love" cake ($580 for 6" and $920 for 8"), inspired by the classic Hong Kong dessert? Or treat her like royalty with the "My Queen" crown cake ($880 for 6"). The sumptuous chiffon cake sits in the middle of a chocolate crown decorated beautifully with edible pearls. For something more personal, you can customise a special cake for Mum by picking her favourite cake flavour from the 8 different cake bases of The Cakery's tantalising selection, from organic dark chocolate to vegan pandan. The Mother's Day collection will be available from April 24 until May 14 at all of The Cakery's locations and online. An early bird discount of 15% off will be available when purchasing any cake from the Mother's Day collection between April 24 and April 28.
The perfect gift for that lady with a sweet tooth, I Love Babycakes has created a few options to treat your mum this Mother's Day. Choose from a box of 6 cookies that speak to Mum straight from the heart–"Home is where Mom is" ($350), a box of 6 cupcakes in vanilla or chocolate topped with Reese's chocolate mini cupcakes ($300) or a set of 6 butter cookies that say "I '💕' U MOM" in pink and white. Delivery across Hong Kong.
www.ilovebabycakes.in,  ilovebabycakes09@gmail.com, 9682 0215
Pet Mother's Day
NUTEESE believes that pets are family too! They've created a special basket for Mother's Day with gifts for fur mums and their babies, in collaboration with Wooffitt pup cakes. It includes an assortment of artisan aged and fresh vegan cheeses made from activated and fermented cashew nuts, along with a selection of crackers, condiments and fruit, and a gorgeous pupcake for your fur baby. $899 from Nuteese.
Pampering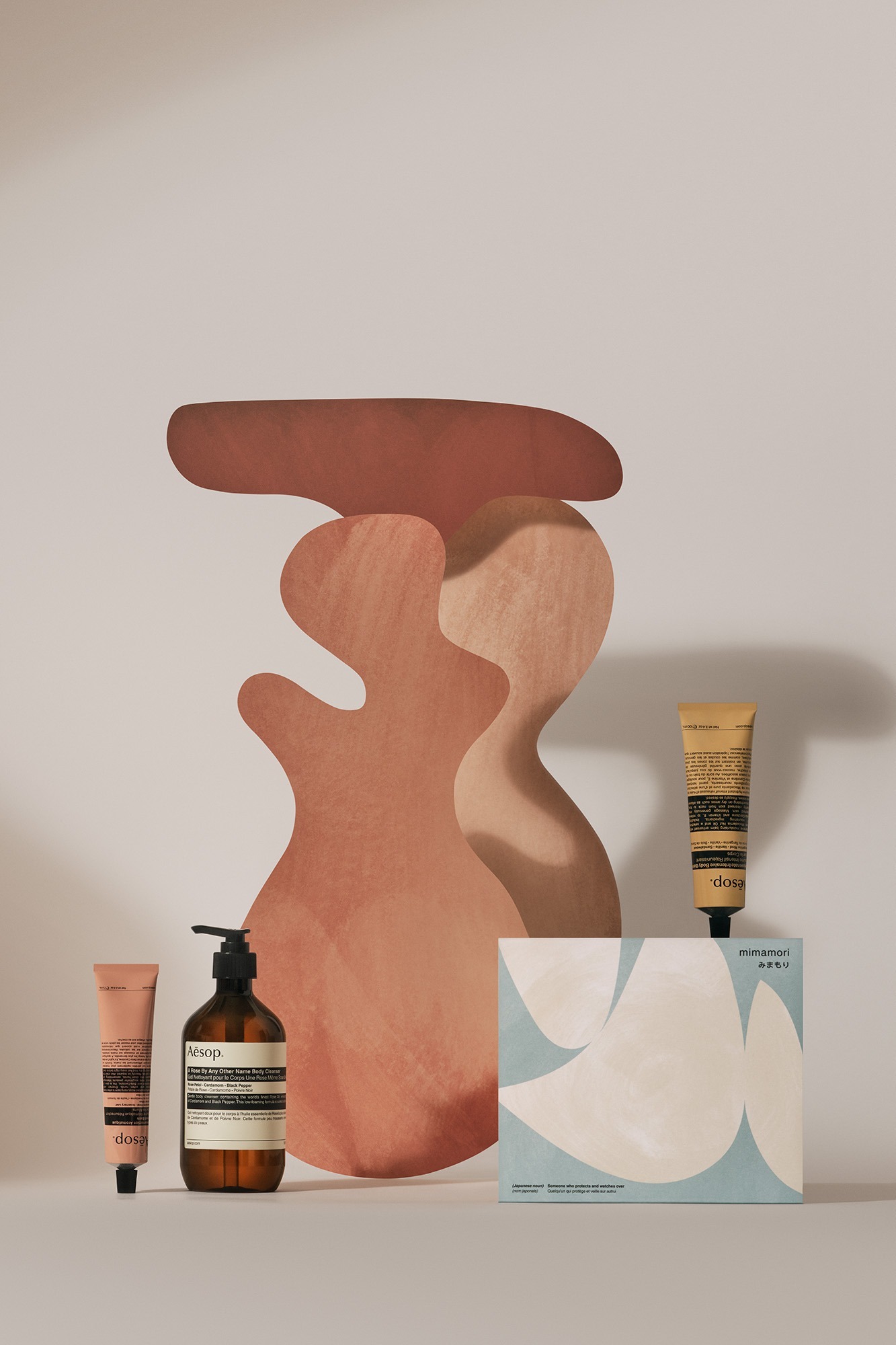 Aesop's latest Mother's Day gift kit, Minamori, contains a trio of cherished formulations: Resurrection Aromatique Hand Balm, an emollient-rich formulation with citrusy, woody and herbaceous notes; A Rose By Any Other Name Body Cleanser, providing a distinctively spiced floral lather; and Rejuvenate Intensive Body Balm, an aromatic source of hydration enriched with Macadamia Nut and Sweet Almond oils. Its name, "Mimamori," is a Japanese noun referring to someone who tends to, watches over and protects others in order to honour the thoughtful, timely support that mothers and caregivers offer freely. Priced at $820.
Treat Mum to a relaxing experience this Mother's Day with EstheClinic's French-designed OxyPure Super 3 in 1 Anti-Aging and Hydrating medical- grade facial treatment. This 100% safe, non-invasive, and effective aesthetic treatment is great for several skin conditions, including acne, dull skin, dehydration and aging skin. It enriches the skin with oxygen while gently exfoliating dead skin and infusing active ingredients to maximise the effect with a comfortable, refreshing and highly effective 3-in-1 super facial treatment. The 40-minute facial costs $1800 or there's a promotion of $2888 for 3 sessions. Packages of 6, 10 & 15 sessions are also available. EstheClinic is also offering 50% off your first session of their Signature IPL Anti- Ageing treatment priced at $2200. This 60-minute five-step treatment combines advanced thermo-controlled radiofrequency and LED photomodulation technologies to stimulate collagen and elastin production on multiple levels of the dermis.
www.estheclinic.com.hk, 16/F, 8 Lyndhurst Terrace, 9158 9729 and Shop F, G/F, King's Hill, No. 38 western street, 9782 3525
Give your Mum some time to focus on herself this Mother's Day with a special gift to help her progress her health goals. The program begins with a detailed analysis of eating habits and a health history questionnaire followed by consultations with health coach, Neelam Daswani, who will work with her on maximising energy, improving sleep, nutrition and overall health. As each  woman's needs are bio-individual, monthly goals will be reviewed and a personalised plan will be developed.
www.neelampurehealth.com, neelampurehealth@gmail.com
Testoni has a special treat for fashion forward Mums this Mother's Day. From April 28 to May 14, upon purchase of any women's shoes, bags, and ready-to-wear collections at any Testoni store, shoppers will receive a $150 LADY M cake cash coupon upon spending $5,000 or above on the same day. Or spend over $12,000 to get an exotic credit case worth HK$3,900, available while stocks last.
Spoil Mum with a complimentary 20-minute Black Diamond Scrub with every booking of the exclusive Bastien Pedicure. This nourishing 60-minute nail treatment from PEDI:MANI:CURE Studio by Bastien Gonzalez restores the natural beauty of the nails, revealing healthy, shiny nails without lacquer. Priced at $1,450. Alternatively opt for the reviving mother-and daughter RASUL experience, a specialty skin smoothing treatment that blends mineral-rich mud, steam and heat to provide an experience that cleanses and releases toxins, and a peaceful moment with your mum in the private mosaic Rasul chamber. Priced at $4,560.
Events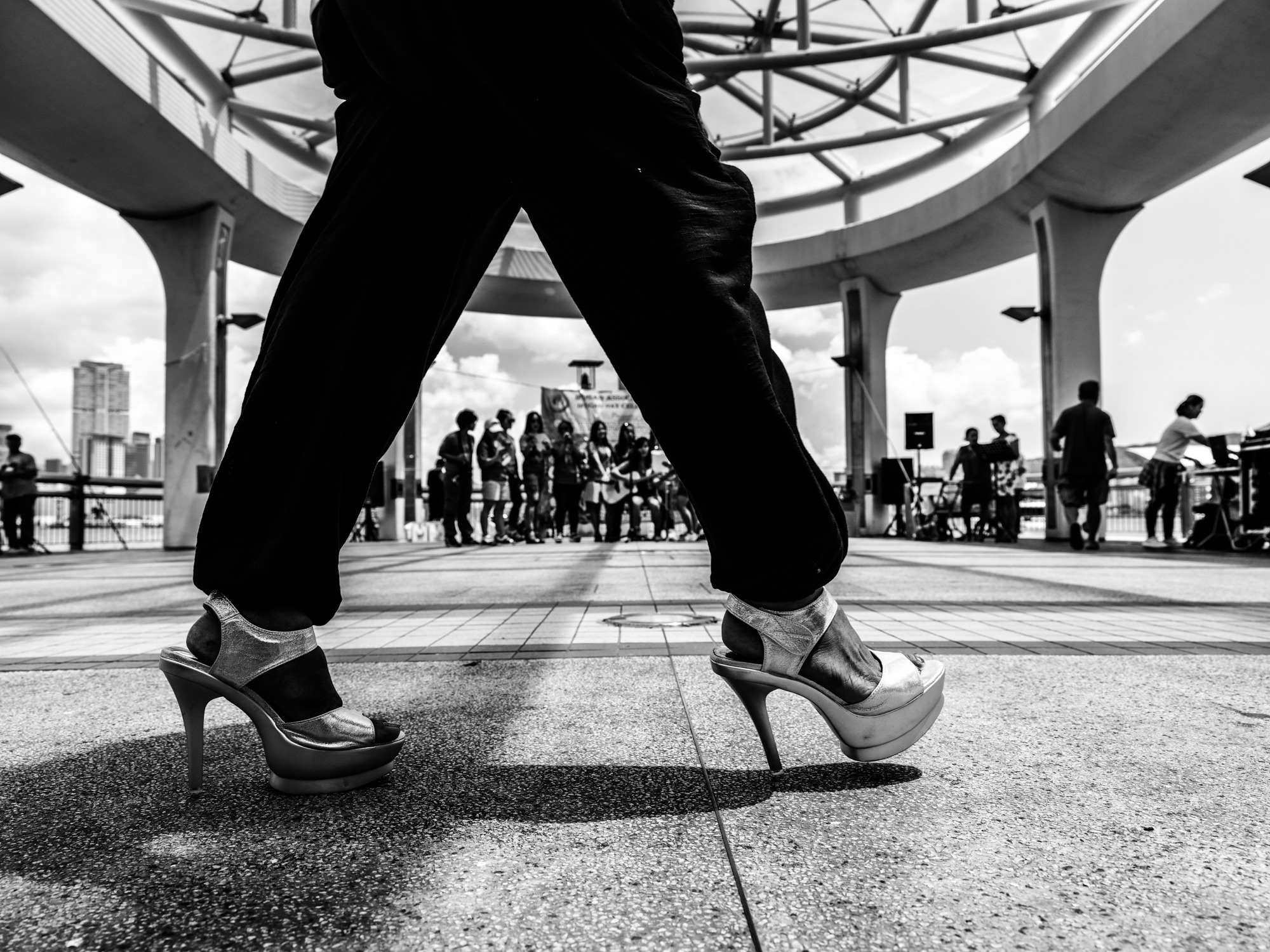 For something different to do this Mother's Day, why not head to GiG at Ovolo Southside for a special Mother's Day exhibition presented by Ovolo Hotels, PathFinders and Morgan McKinley. Photographer Xyza Cruz Bacani is a second-generation Migrant Domestic Worker (MDW) in Hong Kong for almost a decade and is widely known for her black-and-white photographs of Hong Kong which focus on themes of migration, motherhood and social practice. She is a highly-awarded multidisciplinary artist and recent graduate from New York University. The exhibition showcases a raw and insightful look into migration and motherhood through a series of thought-provoking photographs from her renowned book We Are Like Air. 13 and 14 May, with a Grand Opening party on Friday the 12th May from 6-9 pm.
Tickets are available via Eventbrite. Every ticket sold will also include a HK$100 voucher for Ovolo Southside's Mediterranean restaurant Kömune.
If you're looking for a special gift for Mum, head to Hong Kong Football Club on 6 May to shop a carefully curated selection of local niche brands. Shoppinghongkong's gift fair will have something for every mum including jewellery, homeware, luxurious chocolates and fashion. Entry is free, but non-members should RSVP through Eventbrite at https://www.eventbrite.com/e/mothers-day-gift-fair-tickets-576775058727
2/F, Lockhart Room, Hong Kong Football Club, 3 Sports Road, Happy Valley, 11am to 7pm
Related Articles: