Reading Time: 5 minutesIt is never too early to start reading picture books to your child, but some of us might be stopping too soon. While picture books may seem simplistic to the untrained eye, experts say they develop vital pre-reading skills, address emotional issues, help broach difficult subjects, and develop social studies and writing skills right up into secondary school.
Early does it
Early exposure can start as young as babyhood. "I remember sitting with my kids on my lap reading to them from the moment they could sit up. They listen to your voice; it's a great bonding experience," says Mio Debnam, an author and regional adviser for the international group Society of Children's Book Writers and Illustrators. Setting up regular moments to read together not only gives daily quiet time for a parent and baby, it can also foster a whole other set of early learning experiences for little ones that pave the way for strong reading skills later, says Mio. She advises choosing chew-friendly board books for young babies. Simple, eye-catching designs, like the classic Goodnight Moon by Margaret Wise Brown, work well to attract attention and build concentration. Easy, rhythmic texts introduce babies to the nuances of language and sound.
Mio recalls that by age three, her oldest daughter was known by her kindergarten teacher as "Queen of the rhyme." "She loved to rhyme. She would rhyme along with me, and I'm sure that came through reading picture books with rhyming texts," she says.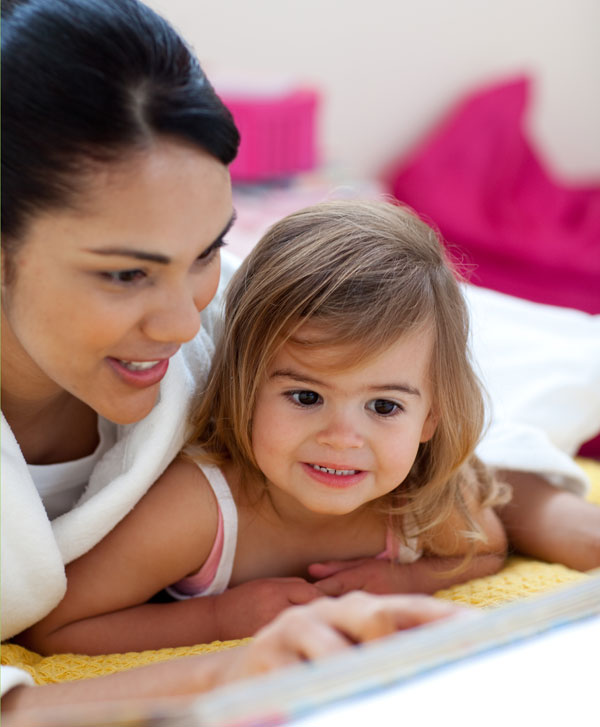 Onwards and upwards
Most picture books are 32 pages and under 1,000 words, yet shouldn't be discredited as being simplistic. "Every single word matters in a picture book. There is no room for waffle; it is like writing haiku," says Janet Mann, a long-term librarian and co-founder of Hong Kong Tailspinners, a group of people who love and are dedicated to the oral tradition of storytelling.
Picture books designed to be read aloud for pre- or emergent readers contain rich language and vocabulary. To get the most out of the books, Janet says parents should be storytellers, too. Creating different voices for characters or using accents helps, as does emphasising natural pauses in the text. When the story is broken up by a page turn, pause and see if the child completes the next stage for you or predicts what might happen next, suggests Janet.
Picture book art often tells conflicting or additional stories within the pictures. Children "read" these to build meaning, so ask what they see in the pictures. They often point out elements that parents miss while reading text. If they change the story, all the better. "Playing with it shows they are having fun and that points to a positive experience. You must never quiz young children on isolated words or text. At this stage, it's much more about hearing the tone and expression of natural language," says Janet.
Repetition is another key ingredient in good picture books. Children repeat key phrases and believe they are reading. They will also be able to point out repeated phrases on the page, says Janet. "Even if they are just remembering, it doesn't matter," she says. If they can pick up a book and "tell it" they are showing reading confidence, which should last as they begin to decipher words and sentences later.
For parents who are shy or not confident of their storytelling ability, visiting live storytelling sessions is a great way to expose children. Or, try investing in some audio books with accompanying CDs.
Fiona Johnson is a mum to four children aged five and under. She has built in regular story-time sessions with all of her kids, sometimes one on one and at other times together. She describes great excitement when new books arrive – family favourites are Julia Donaldson's repetitive classics The Gruffalo and Room on the Broom. Already Fiona is seeing the value created by regular exposure. "I would say that my kids have an increased vocabulary, and just a real love of books," she says. "That's very important to me."
Readers and picture books
Older children should be given opportunities to pick their own stories, says John McKenzie, an arts and literacy professor at New Zealand's University of Canterbury, who spoke about picture books at the second Asian Festival of Children's Content. "Children need the chance to examine who they are, what they are, and what is their place in the world," he says.
Books they become attached to and request can indicate they are addressing an issue that speaks to them. For instance, a child who favours Where the Wild Things Are by Maurice Sendak could be seeing himself in the main character, suggests John. In the story Max, a young boy, gets sent to bed for misbehaving. While in his room, he invents a world where he rules "the wild things" as a way to maintain control.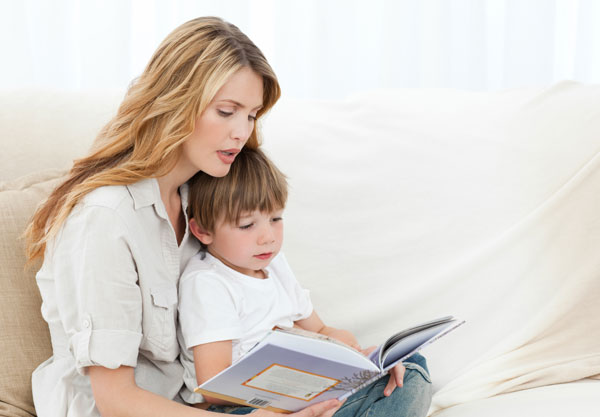 "What touches the child is often due to their own issues, even if parents are not aware of what they might be. Encourage choice in libraries, even if that choice is a struggle," says John. "The aim is to empower the child to latch on to stories that touch them."
There is a natural push for children to move beyond picture-based books to text-based books as they begin reading, says John, but that strategy doesn't work with every child. Visual learners, for instance, prefer to communicate by drawing rather than writing, and naturally glean more meaning from books with pictures. Often boys favour a different route, too. "They may move from comics or manga to playing cards, games and through to richly-illustrated non-fiction," he says. What matters is that a child is vested in what he is reading, says John. "Many kids can read, but they choose not to if they don't understand the point."
And even as children become readers, they should not be encouraged to forget picture books. Mio, who also runs writing workshops in schools, is a fan of using them to help students explore story arcs and composition. Douglas Royle, a teacher at German Swiss International School, has used picture books in numerous ways with his upper primary students. From introducing new writing genres, such as biography, to encouraging speech and description using wordless picture books with ESL students, he finds them an invaluable resource.
Older readers discovering, discussing and studying new, challenging topics can also access books with pictures. The Arrival by Shaun Tan is a moving, no-word picture book about immigration, and Maus: A Survivor's Tale by Art Spiegelman covers the holocaust. "I suppose it's like anything," says Douglas. "You need a balanced diet. A diet of chapter books and non-fiction and picture books, too."
So go ahead and make room for those chapter books, but leave a little space on the shelf for some all-important, often under-valued, picture books.
Picture book picks
Long-term librarian Janet Mann shares her recommendations.
Age 0 to 2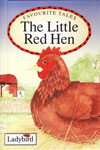 The Little Red Hen
(Ladybird-published version)
"Such a lot of repetition, it's great."

The Big Sneeze
by Ruth Brown
"It's fun, with a lot of interaction and super pictures."
Age 3 to 5

Fat Cat, A Danish Folktale
by Margaret Read MacDonald
"It's lovely, and one of my all-time favourites."

Room on the Broom
by Julia Donaldson
"Also great with lots of repetition."
Age 6 to 8

The Paper Bag Prince
by Colin Thompson
"Very environmental and ecological, as well as a good read. An interesting layer beyond the story and a good discussion starter."

Where the Forest Meets the Sea
by Jeannie Baker
"Great for this age when children are asking why, how and what is …"
Age 9+

The Rabbits
by John Marsden
"The stylised design and tale of colonisation is very much for older kids."

The Lost Thing
by Shaun Tan
"Absolutely fascinating."