Reading Time: 3 minutesLooking to rehome your used books so they can be enjoyed by others? Here are all the places you can donate second hand books in Hong Kong.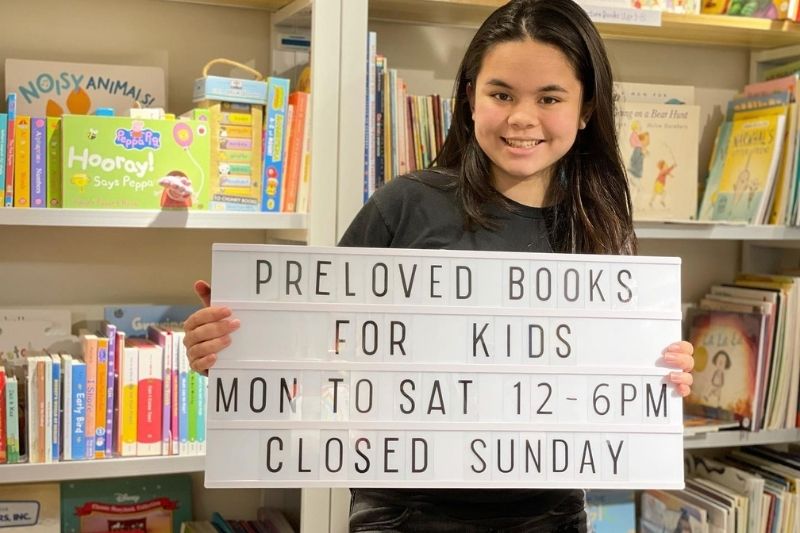 Permanent Second Hand Book Donations in Hong Kong
An online and physical store selling pre-loved children's books, Rebooked accepts donations of English language books (in good condition) suitable for children aged 0-16 years. For every donation of a book picked up from a location of your choice – you will receive a $1 store credit which can be used to purchase books in Rebooked's online bookshop or retail store. If the book is dropped off at the store, you will receive a $2 store credit. Free collection can be arranged if you are donating more than 100 books.
As well as being a great place to donate second hand books in Hong Kong, Rebooked is a great place to pick up children's books at bargain prices, they also hold book readings from time to time. Visit their Website
Rebooked, 1/F, 9 Mee Lun Street, Central, hello@rebooked-hk.com, WhatsApp +852 6349 5025
A small bookshop selling new and used books located in New Territories. Booksmart accepts donated second hand books in Hong Kong. *Updated – Currently not accepting donations. Booksmart will sadly close on 20th August 2022. As part of the closing down sale, books are heavily reduced with $10 or half price.
Booksmart, Unit F2, 12/F, Block B, Marvel Industrial Building, 17-23 Kwai Fung Crescent, Kwai Fong. +852 2620 5035, info@booksmarthk.com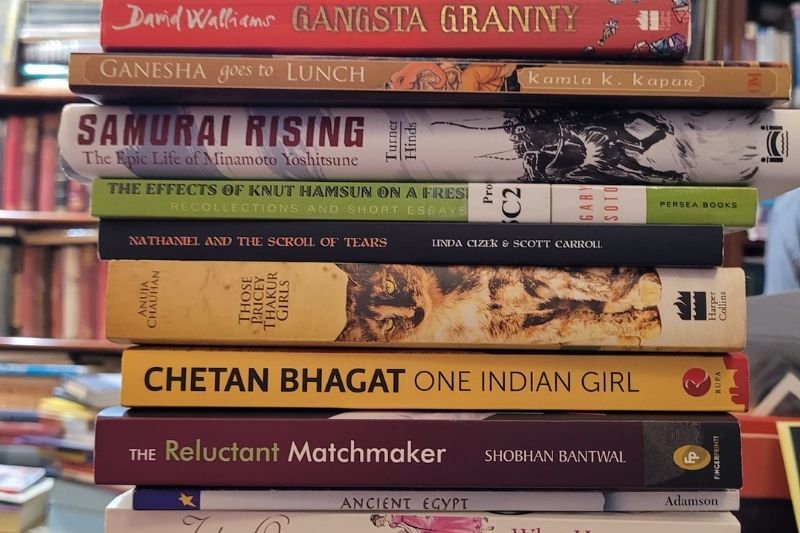 A treasure trove of second hand books boasting a broad range of genres guaranteeing there's something for everyone. Flow also welcomes book donations to keep the inventory fresh.
Flow Bookshop, 1G Kai Fung Building, 189 Queen's Road, Central, +852 9278 5665, flowbooks@gmail.com
A FACEBOOK group which invites all booklovers and magazine readers to join. The 2900 members are able to post adverts selling or giving away books and magazines. They must be in relatively good condition and "no inappropriate topics".
A Facebook group set up to enable members to give away, swap or sell new and second hand books. A lot of the members are in the Sai Kung area, but the groups is open to anyone.
You may also like: The Best Places to buy Books in Hong Kong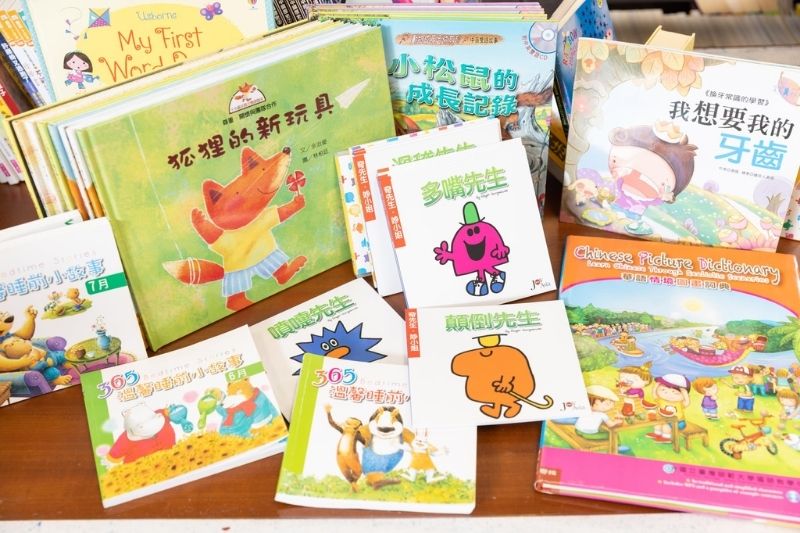 Pop-Up Secondhand Book Donations in Hong Kong
Looking to find a new home for your well-loved books or to pick up a few new favourites? The Hive, Sai Kung are hosting a secondhand book fair on Saturday 21st May 2022 11:00am-6:00pm. Entrance is free and for each book your purchase, $10 will be donated to local charity Catherine's Puppies.
Drop your unwanted books to The Hive, Sai Kung before 21st May.
The Hive, 5 Tai Mong Tsai Road, Sai Kung, +852 2780 5844, Facebook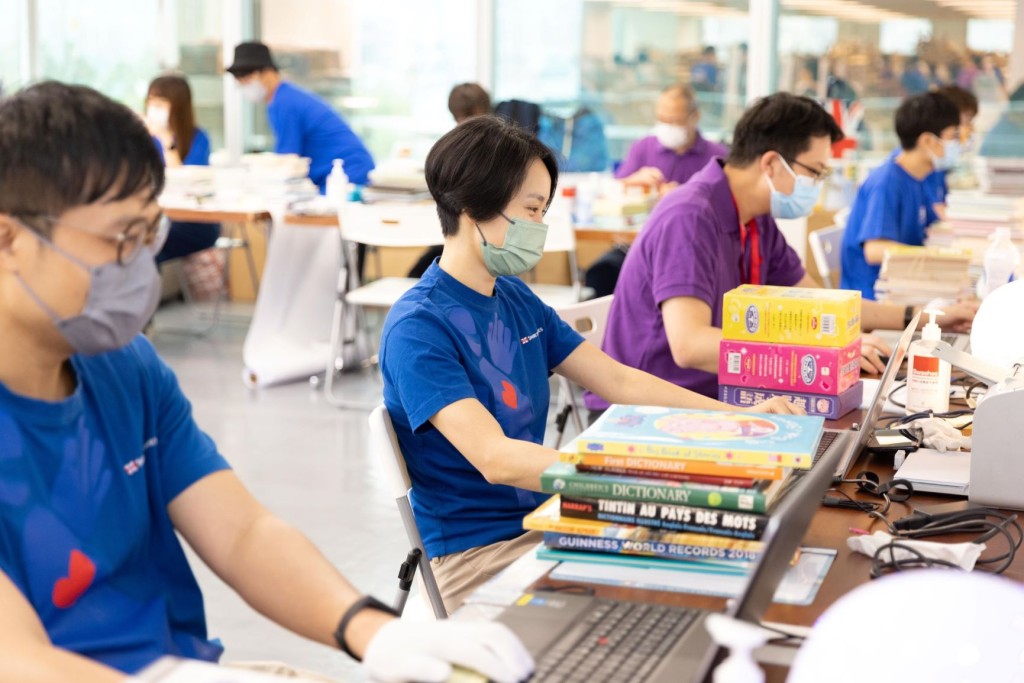 Swire Properties' "BOOKS for LOVE @ $10" campaign which ran earlier in the year proved hugely successful (over 300,000 items were collected). While donations are no longer being accepted, BOOKS for LOVE @$10 has two further events running; a limited-time online charity book sale runs from 16 May- 16 June. The online sale has a focus on children and teens' books. Books are still priced at HKD10 each. Also available is the "Editors' Top 10", which offers 10-book bundles hand-picked by the organiser's editors. Priced at $90, book lovers can choose from 34 themes ranging from heroes, princesses, 3D gadget books, illustrated books for children, etc. Buyers can pay online and then collect their purchases at Room 404-407, Berkshire House, Taikoo Place from 25 June to 3 July. An in-person sale will also be held from 25 June to 3 July at Taikoo Place.
Non -profit organisation Humankind is holding a book drive to collect English books (suitable for age 9-16) to promote English literacy in under-resourced local schools. Collection points include a selection of schools (for parents and members of the school only), membership clubs, offices, stores and learning centres. Click here for full details of the donation boxes, which will be in place until 5 March.
Main Picture courtesy of Shutterstock; Picture 1 courtesy of Rebooked; picture 2 courtesy of Flow Bookshop; picture 3 courtesy of x; picture 4 courtesy of X; Picture 5 courtesy of Books for Love
Updated May 2022
Related Articles: