Reading Time: 4 minutesSometimes it's a functional drink that gets us through the day, sometimes it's a stolen moment of 'me time', sometimes it's an excuse to get out of the house and catch up with friends, and other times it's a drink we truly love and cherish. A coffee that's so hot it burns is my sworn enemy, in complete contrast to my father, who complains when a coffee isn't hot enough. This juxtaposition has made me very aware that a great coffee to me, might suck for you.
In short, coffee is like wine (without the alcohol!) – it's a personal choice. Just like they say with wine, a good coffee is one you enjoy. But coffee isn't just about the taste, it's about the place, the experience and the people you share it with. Here are eight great caffeine-fuelled experiences across the city:
18 Grams
18 Grams has eight stores scattered across the city, from Mong Kok to Sheung Wan. Not only do they serve beautiful coffee in gorgeous venues, they also roast and sell their own beans. They're the real deal. These guys are passionate about coffee and they also serve pastries and hot food from early 'til late.
At the Sheung Wan store I spotted both man buns and beards, but no babies, so, 18 Grams can be a great little escape for mums needing a break from home life. 18 Grams' cold brew coffee is a delicious indulgence at $58 a serve – but it comes in a beautiful sake-inspired serving style, so it feels very special and worth the splurge.
This one is great for coffee lovers and mums who want to feel plugged in to the food scene, but some of their venues aren't stroller-friendly, so try 18 Grams with some other mamas and leave the kids at home.
Check out all the details at www.18grams.com.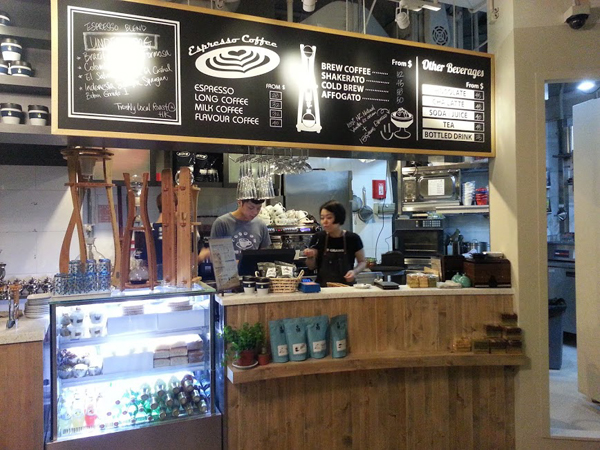 The Cupping Room
This Sheung Wan favourite has opened another venue in the heart of Central, just under the escalator. Mums and tots are regulars at The Cupping Room, but be warned – the Central store gets very busy around lunch time and you will be asked to leave if you linger too long.
These guys are Hong Kong barista champions, so it doesn't get any better than this for coffee boffins and Australian tourists. The Cupping Room offers a range of coffees including cold brew, plus they serve a mean smashed avocado on toast with almonds, and a delicious house-cured salmon on toast. The iced mocha is an indulgent treat that looks almost too good to eat – it comes in a mason jar with handle, topped with whipped cream. Super cool and super yummy.
The Cupping Room is at 299 Queen's Road Central, Sheung Wan, and 18 Cochrane Street, Central.
The Cofftea Shop
This hole-in-the-wall shop is a favourite of K-Town mums. Why? Because it has great coffee and mouth-watering cakes. This is a handy one for busy mums who want a decent coffee to go. The Cofftea Shop offers one small table inside but, with limited space, it's really a grab'n'go experience.
You can sip on a bunch of different coffees, all guaranteed to be crafted to perfection by their friendly barista. And don't forget to duck around the corner of the counter to eyeball the full range of treats on offer.
The Cofftea Shop is on the ground floor of the Yue On Building, 78-86 Catchick Street, Kennedy Town.
Jaspa's
Across the road from The Cofftea Shop in K-Town is a huge Jaspa's, with acres of space for strollers and families. This is a great coffee experience for those mums who need a sit down break or are looking for a mama meet-up venue with a decent cup of coffee. You can spread out and rest easy knowing this is a venue that is family-friendly. Jaspa's staff are a great bunch and they are equipped with high chairs for little ones so mums are free to enjoy their coffee without juggling a toddler. They also do a set lunch and coffee-themed cocktails – you could start your caffeine frenzy at brunch and continue 'til late.
Jaspa's is at street level, Manhattan Heights, 83 Catchick Street, Kennedy Town.
TREE Cafe
Coffee and shopping have been friends for a long time. Over on the South Side at Horizon Plaza sits a sanctuary for mums treading the homewares boards. TREE is a store we all adore; it's just beautiful in its sentiment and its execution. We can all aspire to a house full of sustainable, beautifully designed furniture.
The lovely folk at TREE have opened a space where you can sit and dream while you sip on great coffee and the kids play. Heaven. It's the perfect shelter in the retail storm of Ap Lei Chau. And the best bit? Kids go free at TREE. Grab yourself a fair-trade coffee and your little cherub can have a complimentary babyccino and mini cupcake. The staff at TREE are such nice people, what can't they do?
TREE Café, 28/f Horizon Plaza, Ap Lei Chau.

Nosh
I almost took a photo of my coffee when I went to this Sheung Wan café, and had to stop myself. I'm not that person, but it was such an artwork I found myself reaching for my phone. The coffee was delicious so I probably should have taken that photo.
Nosh serves up a solid cup of coffee and a delicious brunch, lunch and mid- afternoon treat. They also have quite a few tables, making it a good choice for meeting friends or grabbing a quiet coffee with your little one.
NOSH, 11 Upper Station Street, Sheung Wan.
NEO
'That's a bar, wrong story!' I hear you say. Well yes, it is a bar and yes this is the right story because coffee has a role after dark, especially once you have kids.
As a mum, going out for a night on the town can sound like a great idea but come 8.30pm most mamas are starting to yawn. Enter the Espresso Martini, the modern hero of mothers who want a social life after dark. NEO has the best Espresso Martini in the city, clinically proven by my own research methods. It's delicious and potent in all the right ways.
NEO 10 Shin Hing Street, Central.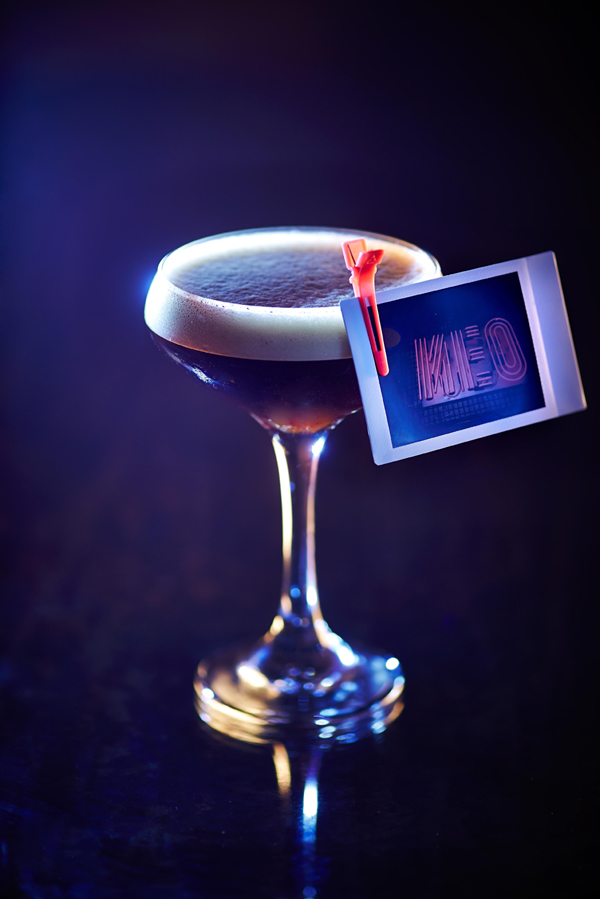 Nespresso
That brings me to the morning after. You'll need a good coffee to deal with the kids and this is where many mums-in-the-know swear by Nespresso. When you can't leave the house for a 'real' coffee, Nespresso is the perfect solution. In fact, it's such a deluxe quality coffee that you'll find their machines in luxury hotels like The Langham. It's a fancy cup of coffee in your very own kitchen (or five star hotel room).
Nespresso stores can be found in IFC, Elements and Festival Walk.