Reading Time: 7 minutes
The holiday season is full of festive inspiration. We decorate our homes, share in the spirit of the season with food and give gifts. It's the most wonderful time of the year, but along with the festivities often comes a whole lot of waste and overconsumption. Here's how to make this Christmas season sustainable – from eco-friendly gift-wrapping, to entertainment and more. 
Shopping local, making your own gifts, upcycling and generally reducing waste gives the Christmas season not only more sustainability but also saves money and can have a positive impact on the environment and everyone involved.
Decorating
Rather than buy a real tree or a plastic tree for that matter, why not consider creating a
tree on your wall. Check out our guide for fashioning some magical looks that can be used year after year and take up very little space, a real bonus for Hong Kong living.
Another idea it to decorate a potted plant that you already have in your home. Using pinecones and tea lights in glass jars or a glass container with branches and berries to add to the ambience and give a lovely rustic look.
For Christmas lights, go for LED. These lights use an average of 75 per cent less energy and can last up to 25 times longer than traditional lights. You'll save energy and money.
If you use ornaments on your tree, seek durable materials like wood, metal and cloth as they will last longer and can be used for years to come.  
Shopping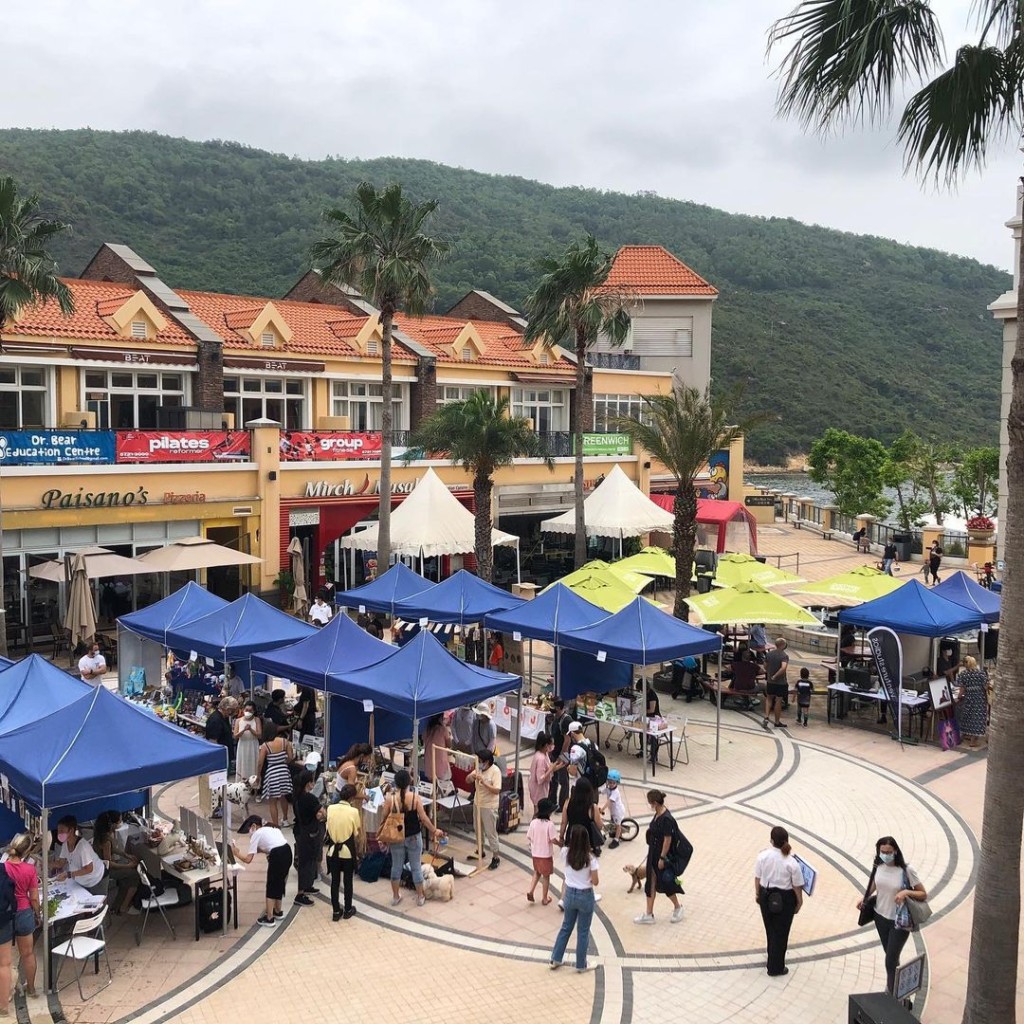 Look for local products, anything that creates less waste and doesn't require shipping. Hong Kong has so many wonderful local businesses stocking amazing gifts. Don't forget to check out the Christmas Markets for unique and handmade gifts, too. In light of the current situation, you will want to check dates and locations as these may change.
Find Local Gifts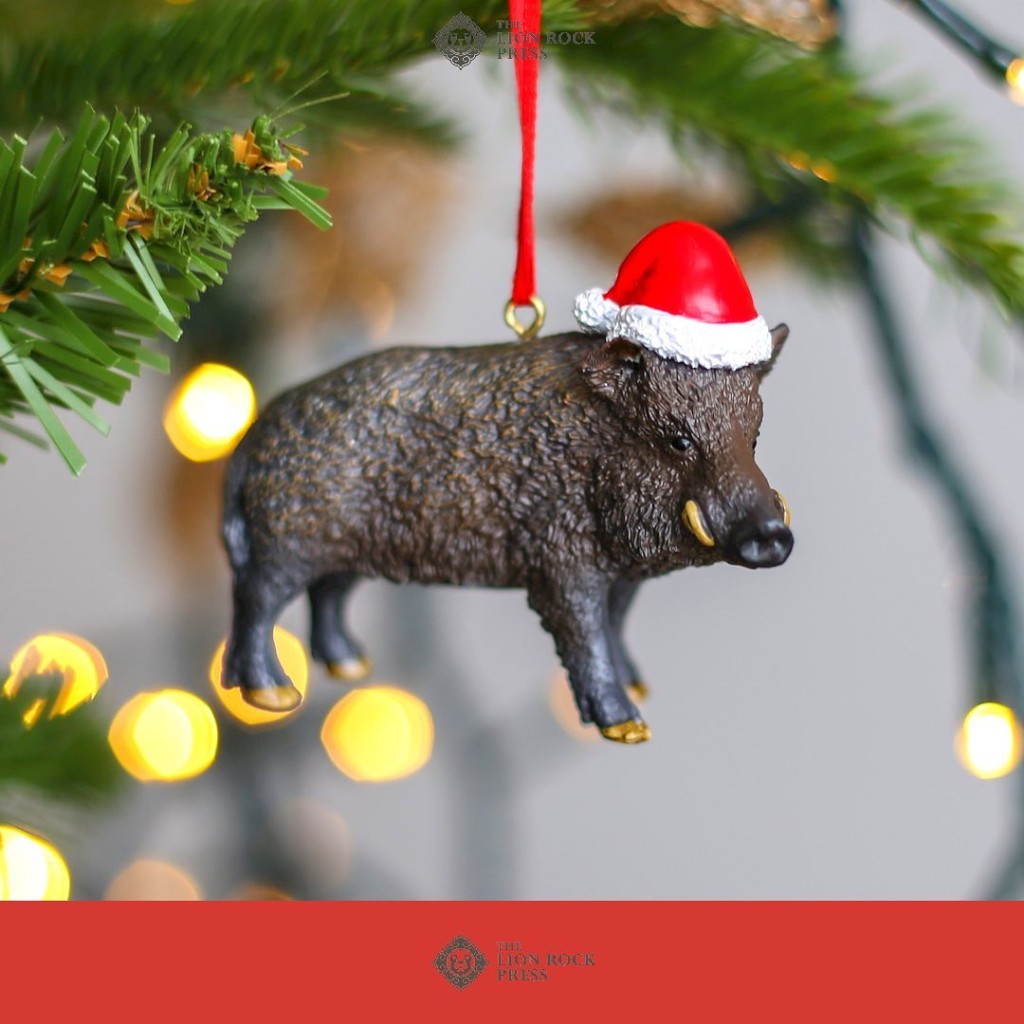 Top Tips: Take your own reusable shopping bags to ensure you don't come home with a handful of single-use plastic bags. Pack a water bottle (or your travel coffee mug) and a snack so you don't end up with something unhealthy in single-use plastic.
Other Fun and Meaningful Gift Ideas
There are many ways to give meaningful gifts and even some without having to go out shopping. When it comes to eco gift giving, purchasing items with value, purpose and meaning is the foundation of sustainability. 
The Gift of Charity:

In the name of the gift recipient, donate money to a local charity, an environmental protection group, sponsor a child in need or find out what the gift receiver would like to support and donate to that cause.

The Gift of

an Experience: If you know your child, spouse or uncle has always wanted to try something different then buy them a gift certificate.

Plant a tree: The planet needs more trees.

 

Edibles and

plants: Give the gift of a garden by making up a pretty bag with seeds that will turn into plants; veggies, fruits and sunflowers that can be grown on little HK balconies. Or buy a special plant that will last and last and provide some greenery around the home.

Homemade treats: Get creative with cookies, gingerbread men, cakes, jams, mulled wine mix, special gin infusion or your own vanilla.
Sustainable Christmas Gift Wrapping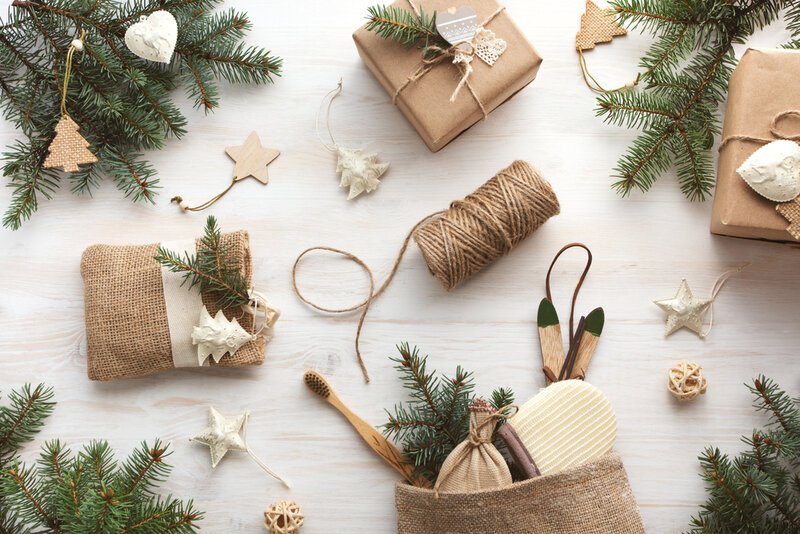 There are many great options here. You can reuse gift bags, boxes, tissue paper and ribbon you have at home from last Christmas or any recent birthdays or other celebrations. Why not choose a fabric scarf or tea towel to wrap your gifts? They can become part of the gift itself. Recyclable, plain or brown paper adorned with twine or raffia and tree sprigs make for stunning gift wrap too.  
Other ideas for gift wrap
Use greeting cards received last year or any other recycled material to make gift tags. For gift bags that come with tags attached, write "Reuse this bag!" instead of the recipient's name.

 

Zero Waste Christmas Gift Sacks are a beautiful and reusable, eco-friendly alternative to disposable wrapping. You can use them over and over for years to come. Check out Where the Honey Runs

https://www.facebook.com/wherethehoneyruns/
The
Christmas Table
When gathered around the Christmas table to share the joy of a holiday meal, use real dishes and cloth napkins as they are not only classy but also environmentally friendly. These will last for years and can be washed rather than thrown away. Do your best not to buy more food than you need for a particular event. It's a step towards being mindful about food waste. If there are leftovers, you can always make use of them in other ways. If possible, purchase produce grown locally and see if you can make some plant-based meals.
Gift Swaps
This allows you to give quality items that you may be bored with a new home. Clothing swaps are also a great way to declutter the house and find new items. You could also shop at second hand stores like Hula and Retykle. After all, one man's trash is another's treasure!
Gift an Experience
Organise a beach clean-up or hike with friends and family. Alternatively, you could give back to the community by volunteering with charities that work to empower the lives of the less fortunate, like Feeding Hong Kong or Impact HK.
Adopt An Animal
Give the kids in your lives a more meaningful gift than a toy that they'll inevitably grow out of by adopting an animal on their behalf. We don't mean giving them a dog or a cat, but rather a lion or even a llama! Organisations such as WWF, Animal Asia and The Wildlife Trust will provide care for an animal of your choice and give you updates throughout the year.
Five Steps to Be More Sustainable This Christmas
Nathalie Kientz Ibanez, Founder of Respectful Living, says, "I feel like this year is the perfect year to redefine our priorities and set a new kind of celebration, don't you? After all, 2021 was tough and we have realised that we care more about being able to go on adventures, meet with our friends and enjoy life than we do about possessions. Here is my five-step plan to lighten up our Christmas, spend more time enjoying the holidays and less time cleaning and sorting, while still being sustainable."
1. Reverse Advent Calendar
Why

: Declutter your home to make space for holiday cheer and gifts.

How

: Start by doing a reversed advent calendar concept in November. By December 1st clear your home of 25 objects. You can do this with your kids too. Go in every room and look for things kids have outgrown or that you haven't used in a year.

 

Go the extra mile

: Donate, re-gift or recycle what you are getting rid of. You can donate toys to https://www.pekesbags.com to give them a new life at Hong Kong's second hand toys repair and rental service.
2. Make Your Own Advent Calendar
Why

: To avoid unrecyclable, over-packaged ones.

How

: After all that cleaning up, this one is well deserved and you don't have to be a DIY king or queen to get it right. Just chose 25 small gifts (like chocolate, animal figurines, origami, jokes) and write the numbers from 1 to 25 on 25 pieces of paper. Find 25 containers (could be baby socks, jars, paper envelopes or jewellery pouches) and chose where to display them in a creative way.

 

DIY

: The box concept is really cute and practical. Sew 25 pouches made of fabric scraps and clip the number on with a wooden clip then place them in a metallic tea box. Get your kids get to look for the correct number each morning.

 
3. Write a Letter to Santa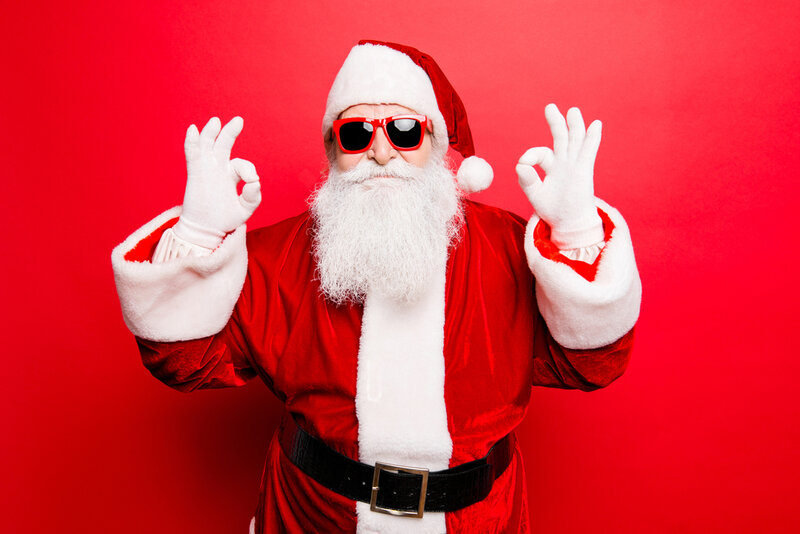 Why

: To get things you or your kids will actually use and cut down on waste.

 

How

: My husband and I will ask each other for experiences (tickets to a show, baby sitting, a fun moment with the gifter). For the kids, I prepare an email to Santa AKA grandparents, aunts and uncles because they don't want to give the kids something they already have like a Paw Patrol cap when it's clearly a Batman phase.

 

My low waste tip

: Last year I specified that we'd be thrilled to receive second hand gifts when possible and that we'd love them to be gift wrapped creatively, using anything except first hand wrapping paper. It was a big hit and everyone loved it.

 
4. Revisit Gift Wrapping
Why

: Gift wrapping materials are not recyclable and it's a common mistake to throw them in the recycling bin, contributing to recycling contamination.

How

: You can use anything to wrap your gifts: newspapers, scarves, clothes, reused and decorated craft bags, fabric bags, kids' drawings. Replace plastic tape with paper tape and plastic ribbons with reused fabric ribbons or raffia.

 

My 2020 trick

: I bought a dinosaur colouring paper roll for my kids and I find it's a good alternative to use as wrapping paper. Its first life is colouring paper and its second life is wrapping paper.

 

Use as little paper tape as possible to leave as much colouring space as possible
Adorn the package with raffia or a fabric ribbon
Add a crayon in the packet so it can be used immediately

 
5. Make Your Own Sustainable Christmas Decorations
Why

: To avoid single use decorations, personalise your home and make lasting and meaningful decor.

How

: My go to natural decorations are oranges, star anise and cinnamon sticks, pinecones, leaves and branches. White Gypsophila flowers make a beautiful snowy, airy decoration and stay beautiful even without water. You can also make Origami tree decorations. My kids enjoy hanging their decorated photos, homemade biscuits or dried and painted salt dough ornaments.

 

My favourite decorations

: Dried orange circles, which I hang on the tree or use in a potpourri arrangement with star anises and cinnamon sticks. They smell and look so Christmassy.

Cut oranges in slices 0.5 cm thick (so they don't curl in the oven).

 

Place them on a baking tray and let them dry at 180C until they reach your preferred colour.
They will continue drying on your tree but will not rot.

 

Compost them after Christmas.
Final Thoughts
Be the change this festive season and make this Christmas your most sustainable yet. Show your family that things can be done differently while keeping the spirit of Christmas alive. Every year I am impressed by a family member who changed a habit or agrees to stick to the list. As a parent, I am so proud to be redefining this special time of the year for my little ones to make it more about the moment and the memories. 
Follow Nathalie:
Related articles:
Featured image courtesy of Shutterstock; picture 1 courtesy of Shutterstock: picture 2 courtesy of Handmade Hong Kong on Instagram; picture 3 courtesy of Lion Rock Press on Instagram; picture 4 courtesy of Shutterstock; picture 5 courtesy of Shutterstock