Reading Time: 6 minutesRemember Sunday brunches before kids? Those delicious and leisurely meals eaten around full, uninterrupted conversations. You probably woke up late, got ready on your own schedule and wore something new. That outfit was most-likely returned to your wardrobe stain-free. Dare I say it, there may have even been some flirtatious behaviour between you and the hubster. Babies are made after Sunday brunches.
Then the kids came along, and brunch became a whole new beast. Brunching with the family is great at places like Café Deco on The Peak where kids are catered to beautifully. It's just as fun and delicious but with a new twist. A little more rushed, a little more hectic and a lot more expensive.
But, did you know Hong Kong has a raft of brunches on offer on a Saturday? Wait, what!? And these affordable Saturday brunches even offer free-flow drinks packages. *squeals*
We've got you covered with some suggestions, so get booking and enjoy an afternoon of quality, child-free wining and dining.
Kinsale
Kennedy Town is the new heart of food in Hong Kong and Kinsale has a prime waterfront location, making it a great option for brunch. It's good for groups or date lunches and their menu is family-focused so if you decide to bring the kids, there'll be something for them to eat. Kinsale's emphasis is on comforting, modern European cuisine made from quality ingredients. The brunch menu is extensive and covers everything from fruit salads to eggs, and even delicious seafood pastas. Brunch on Saturdays comes with the option of a two-hour $200 free-flow Prosecco package during brunch hours (12-3pm). Kinsale also boasts a solid wine list for those wanting to order their own drinks – or seasoned brunchers who can outlast a two-hour free-flow session!
Kinsale, Shop No 2, New Fortune House, 2-5 New Praya, Kennedy Town; Tel: 2796 6004. www.kinsale.com.hk
Duddells
Dim sum and free-flow bubbles – two things we all love about Hong Kong – and Duddells has them both on offer on a Saturday. Winning! It's also a two Michelin star restaurant, so it's fancy and very instaworthy. Enter through their latest exhibition and take some time to look around. Then head upstairs for a delicious brunch of high end dim sum, noodles and more. It's a wonderful option for a girls' brunch and you can even linger on the terrace for some sundowners once brunch is finished.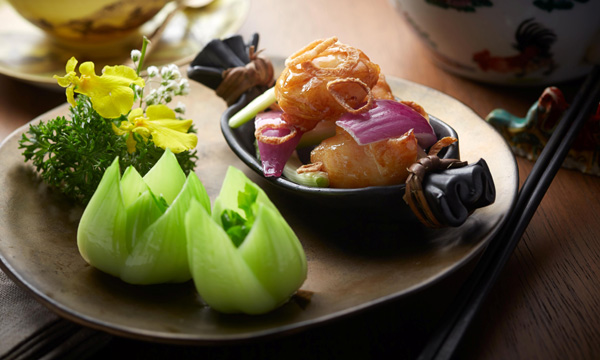 Brunch is from 12pm-3pm on Saturdays and Sundays. Pricing starts from $680 for a brunch with drinks package or $480 for brunch alone.
Duddells, Level 3, Shanghai Tang Mansion, 1 Duddell Street, Central; Tel 2525 9191; http://duddells.co/home/en/
Alchemy
Alchemy is a modern French lounge and restaurant experience on Arbuthnot Road in Central. You may have heard about their Alchemy in the Dark sessions. It's très perfect for getting out of family mode and trying something a little different.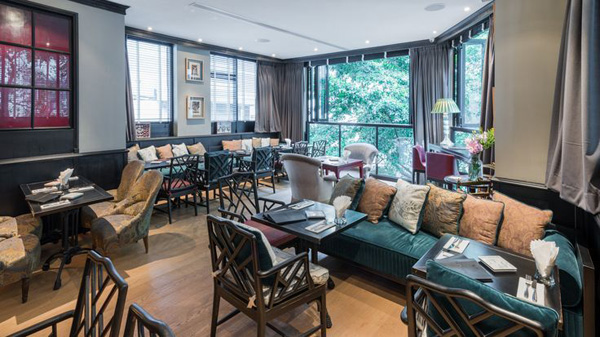 The set menu on offer for brunch is dynamic and changes often so check with the restaurant if you're brunching with picky eaters. It generally includes mouth-watering meats and seafood in a modern French style with an international influence. Brunch at Alchemy is affordable at only $268 for your meal. Their freeflow drinks package is an additional $350 per head, but features Prosecco and Champagne.
Alchemy, G/F 16 Arbuthnot Road, Central; 6821 2801; www.alchemyconcept.com
The Grill @ Grand Hyatt
Before summer hits us right in the face with its unmerciful heat and humidity, ditch the kids and take some time to dine alfresco at The Grill. It's a beautiful outdoor experience to eat poolside and enjoy the summer vibe. It really is a slice of the good life in Hong Kong.
The Grill offers a deluxe barbecue lunch of delicious meats, salads and seafood. It's a real treat, with something for everyone, and it comes with an option for unlimited sparkling wine, white and red wine, and beer.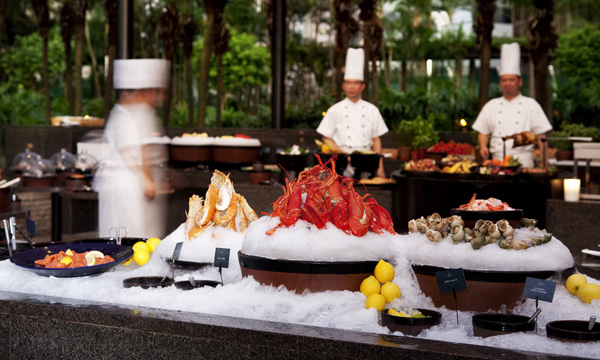 The Grill is slightly more expensive than some but you're paying for a wide selection of quality meat and seafood. The cost is $558 for brunch only, and an additional $218 for the unlimited drinks package.
The Grill; Grand Hyatt, 1 Harbour Road; 2584 7722; hongkong.grand.hyatt.com/en/hotel/dining/TheGrill.html
Watermark
This is a Hong Kong classic and a great option for those with guests in town, or even those looking to create a little romance. The Watermark is at Central's Star Ferry Pier, so it's also nice and easy to get to and from if you're coming via taxi, ferry or MTR. Most impressively, it is positioned right on the waterfront with a stunning 270-degree view of Hong Kong's iconic Victoria Harbour. That's a pretty amazing view in anyone's books.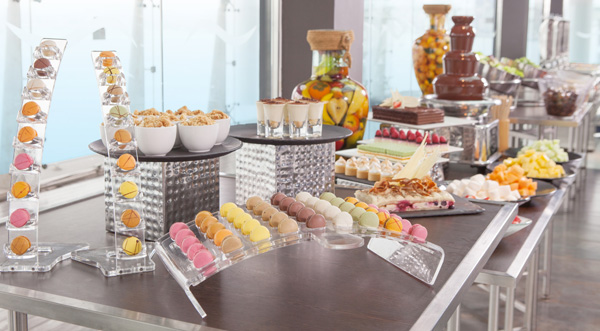 Watermark offers a continental gourmet experience and brunch is available on both Saturdays and Sundays – hurrah! Brunch covers an array of both hot and cold dishes; this is another venue with something for everyone.
Watermark's lovely brunch on Saturdays starts from $388. If you want to add the drinks package that includes house wines, beer and soft drinks the charge is an additional $100.
Watermark, Shop L, Level P, Central Pier 7 (Star Ferry), Central; 2167 7251; www.cafedecogroup.com
The Pawn
The Pawn may be a pre-baby haunt for many of us – it's been around a while! – but it's a trusty favourite. Return for a glimpse of your old life at the newly refurbished Pawn in Wan Chai.
Pop this one in your diary if you're entertaining guests, as it offers a good story in the form of its historic location. The Pawn was once the famous Woo Cheong pawnshop. The Lo family originally owned the space and they were pawn traders for over a century – there's some brunch-time trivia for you. These days, renowned British chef Tom Aikens is the man behind The Pawn's delicious menu.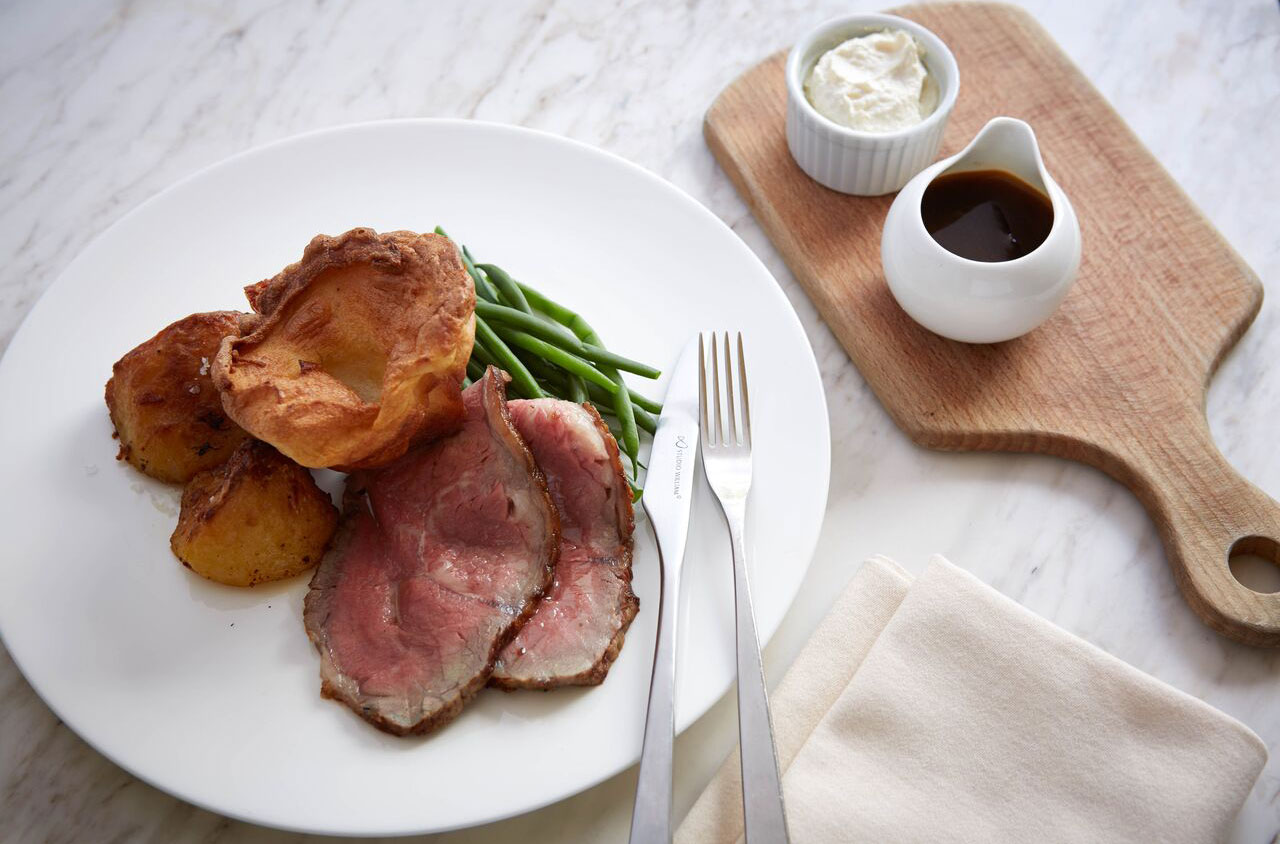 They offer Saturday brunch with a free-flow package, and it all starts from $598.
The Pawn, 62 Johnston Road, Wan Chai; 2866 3444; www.thepawn.com. hk
Armani / Aqua
Get your glad rags on – Armani / Aqua is a glamorous brunch option that is worthy of heels. Really high ones. The entrance is glamorous, the bubbles are glamorous, even the food is good. You can't fail to feel a teensy bit more glamorous, too.
Run by Hong Kong's famous AQUA group, the Infinity brunch is hosted on weekends at Armani / Aqua, a gorgeous restaurant on the second floor of the Landmark Chater. This experience offers style and substance with a menu and buffet that showcases the brand's attention to detail and discerning taste.
The Infinity brunch starts from $448 for brunch alone, and is $598 with free-flow bubbles and other drinks. It's well priced for such a slice of glamour. So get spruced up and get ready to indulge in a grown up, childfree banquet!
Armani/Aqua, 2/F, Landmark Chater, 8 Connaught Road, Central; 3583 2828; http://armani-aqua.com
Zuma
One of Hong Kong's best-loved brunch spots, Zuma now offers two Saturday options. The classic semi-buffet brunch has long been a hit with those in the know, with delicious sushi and grill options, accompanied by a free-flow menu offering a choice of wines, champagne and sake. Or, for those wanting a lighter bite, Zuma's new Saturday Sessions provide a hip alternative to get you in the party mood. This mid-afternoon treat is held in the upstairs bar, and combines exquisite platters and snacks with some of the prettiest, and tastiest, Japanese cocktails you'll ever see, all accompanied by the latest beats from the city's freshest DJs.
The classic brunch package is $490, plus $100 for the standard free-flow drinks or $160 for free-flow champagne. Saturday sessions come in at a very reasonable $450.
Zuma, Levels 5 & 6, Landmark, 15 Queen's Road, Central; www.zumarestaurant.com
The Lobby at The Peninsula
Perfect for injecting a little class into your weekend, The Ruinart Champagne brunch at The Peninsula's iconic Lobby is a great option. From smoked salmon to homemade granola and Wagyu breakfast burgers, the menu offers something for everyone in a truly fantastic setting.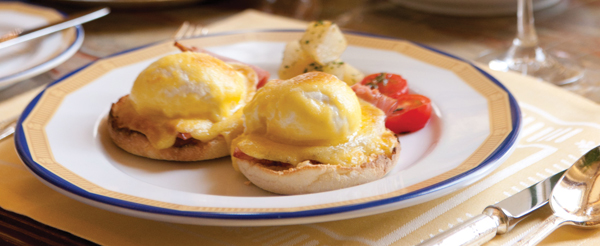 Prices start at $470 including a glass of Ruinart Blanc de Blancs champagne, a glass of juice and coffee or the famous Peninsula tea, with the free-flow champagne option costing $740.
The Peninsula Hong Kong, Salisbury Road, Tsim Sha Tsui; www.hongkong.peninsula.com
Nicholini's at The Conrad
If Italian is your thing, then Nicholini's at The Conrad is an absolute must. Think homemade pastas, seafood platters and the finest meat dishes, with stunning views of Hong Kong. For extra special occasions, there are two private dining rooms which cater for up to 10 and 20 guests. Saturday brunch, including freeflow champagne, wine, beer and juices, costs $588.
Conrad, One Pacific Place, 88 Queensway, Admiralty; www.conraddining.com.hk
Hutong
Another long-standing Hong Kong establishment, this Michelin-starred restaurant offers fabulous northern Chinese food with breathtaking views of Victoria Harbour. This semi-buffet brunch includes a wide variety of appetisers and dim sum, followed by a selection of a la carte mains and a dessert platter. Two free-flow options are available: the first including unlimited champage, wine and homemade cocktails, the other offering unlimited soft drinks, juice and homemade mocktails. Prices start at $428 for brunch only, with the free-flow options an extra $200 with alcohol or $100 without.
Hutong, 28/F, 1 Peking Rd, Tsim Sha Tsui; www.Hutong.com.hk
Bread Street Kitchen
If you're looking for a laid-back kind of weekend brunch, Bread Street Kitchen is a great option. The menu features a selection of breakfast classics and hearty British dishes, such as proper fish and chips and one of the best shepherd's pies you'll ever taste! Free-flow for two hours comes in at just $188 and while the cocktails may be a little unusual for some, it also includes a good choice of wines and bubbles.
An a la carte brunch, you can spend as much or as little as you want here. The free-flow package costs a very reasonable $188.
Bread Street Kitchen & Bar, Mezzanine Level, LKF Hotel, 33 Wyndham Street, Central; www.diningconcepts.com/BreadStreetKitchen