Reading Time:
3
minutes
Grab your board (and helmet!) and enjoy the many skateparks Hong Kong has to offer. Whether you're a complete beginner or an experienced legend on a skateboard, here are our favourite picks of the best skateparks in Hong Kong.
The Leisure and Cultural Services Department (LCSD) skateparks are suitable for freestyle BMX, skateboarding, aggressive inline skating and freestyle scootering. Keep in mind, participants should be at least eight years old. Adult supervision is recommended for those below the age of 12. Users must wear an appropriate safety helmet and skate shoes.
H.A.N.D.S Roller Sports Ground – NEW!
Located atop the H.A.N.D.S Shopping Centre in Tuen Mun, this brand new skate park covers 38,000 square feet. There are three levels to accommodate roller skating, skateboarding and bicycling/balance biking. Kids and adults alike can enjoy this bright, cheerfully coloured space together and get a good dose of fresh air too.
H.A.N.D.S Roller Sports Ground, 2A Tuen Mun Heung Sze Wui Road, Tuen Mun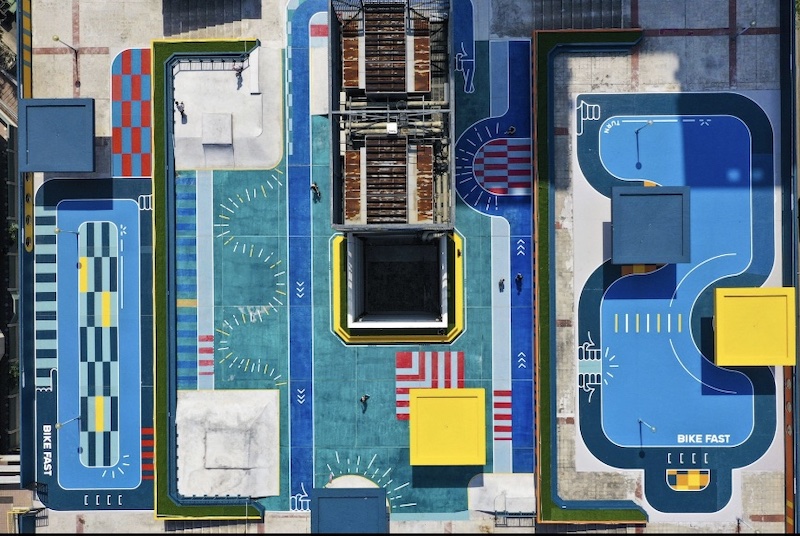 The Hong Kong Velodrome Skatepark, located in Tseung Kwan O, is considered by many to be Hong Kong's best. It features different height ramps, ledges and rails, plus there are locker rooms/changing facilities and a first aid room located nearby, just in case! 
Hong Kong Velodrome Skatepark, 105-107 Po Hong Road, Tseung Kwan O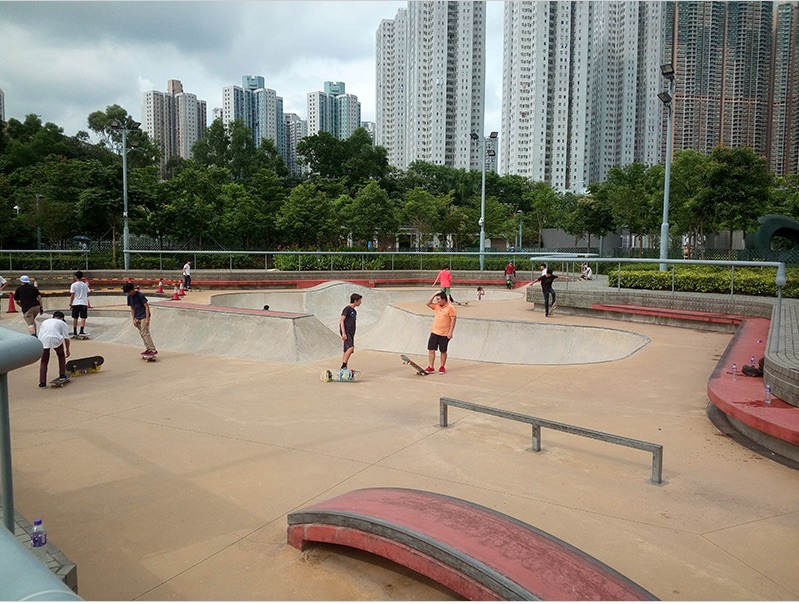 Run by the LCSD, the skatepark in Lai Chi Kok Park covers approximately 1600 square metres and features ledges, stairs, rails and a bowl. This skatepark is of international standard so it attracts competition level skaters as well as beginners. The park is open from 7am to 10pm daily.
Lai Chi Kok Skatepark, 1 Lai Wan Rd, Lai Chi Kok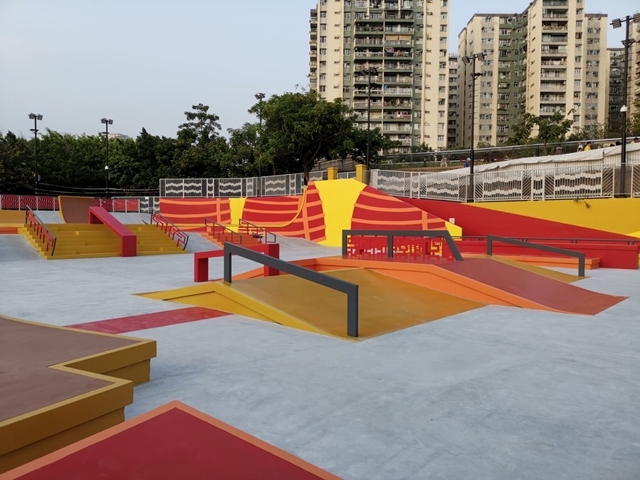 The Po Kong Village Road Park Skatepark (previously a BMX area) offers three vertical ramps of different difficulty levels for freestyle BMX, skateboarding and aggressive inline skating. It is open to the public from 10 am to 10:30 pm daily and is free of charge.
Po Kong Village Park Skatepark, 140 Po Kong Village Road, Diamond Hill, Kowloon, Hong Kong, p. 2320 6140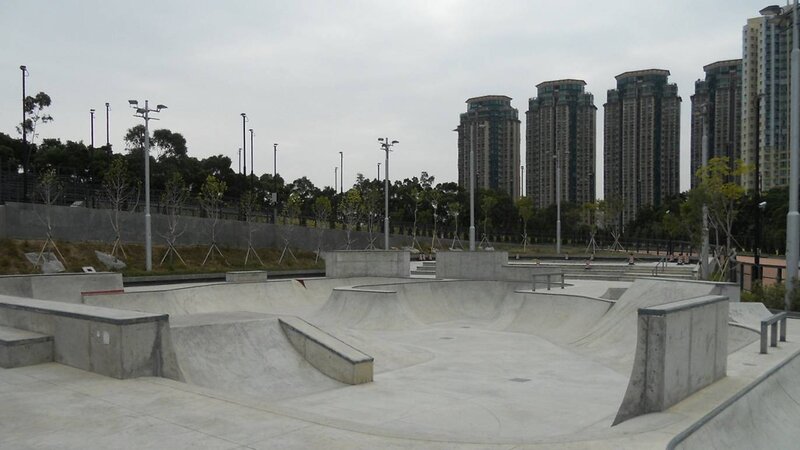 The park located in Chai Wan Poolside Garden is 2,000 square feet and has ramps, a mini half-pipe, boxes and rails. The ramps vary in size, so there are plenty of options for beginners and more experienced skaters. Open from 7am to 10pm daily. Weekends can get busy.
Chai Wan Poolside Garden, 345 San Ha St, Chai Wan
Perfect for a rainy day, the Sk85ive2 Indoor Skatepark in Kwun Tong is a whopping 3,000 square metre area featuring wooden ramps, rails and ledges. The park only accommodates 15 skaters, so it's best to book in advance. There is also a retail area for your skateboarding needs. The shop was founded by local skateboarding guru Brian Siswojo.
Sk85ive2 Indoor Skatepark, 7/F, D&E Hang Seng Industrial Building, 185 Wai Yip Street, Kwun Tong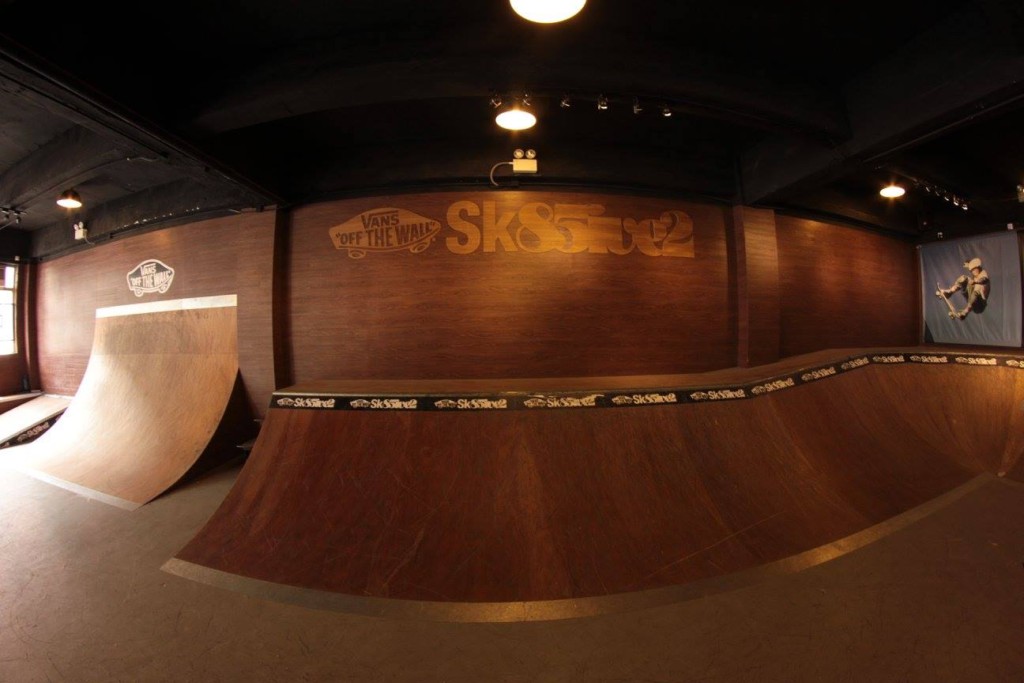 Special Event 
The Lee Gardens Skateboard Fest 2022 will take place across two days featuring a a series of skateboarding performances by professionals and budding youth skaters. Charity Skateboard Experience classes, in collaboration with the All Hong Kong Skateboards Association, will be available for adults and children on the afternoon of 27 November, with each session lasting 30 minutes. There will also be performances in street dance, street football and juggling. Pop up shops will offer plenty of opportunities to buy skateboards, clothing and apparel.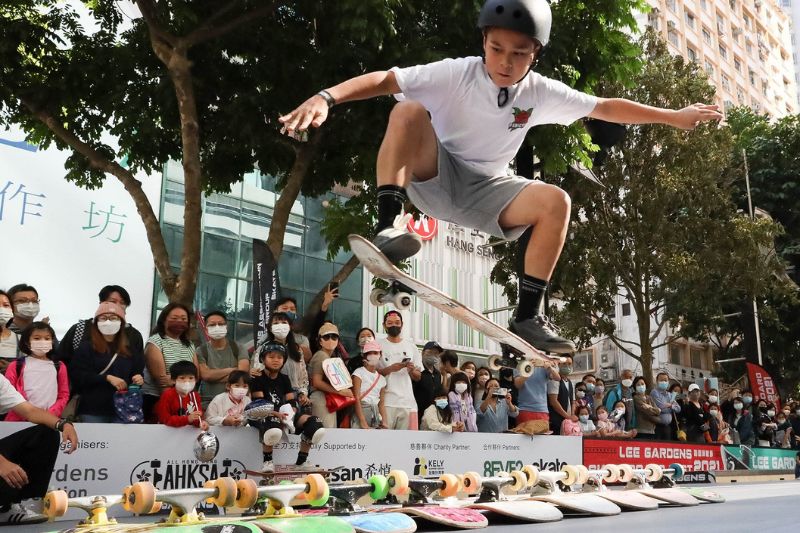 Featured image courtesy of Shutterstock; picture 1 courtesy of Sam Tsang, picture 2 courtesy of LCSD.gov; picture 3 courtesy of LCSD.gov, picture 4 courtesy of TimeOut; picture 5 courtesy of Sk85ive2 Indoor Skatepark, Lee Gardens Skateboard Fest 2022
Related articles: