Reading Time: 4 minutes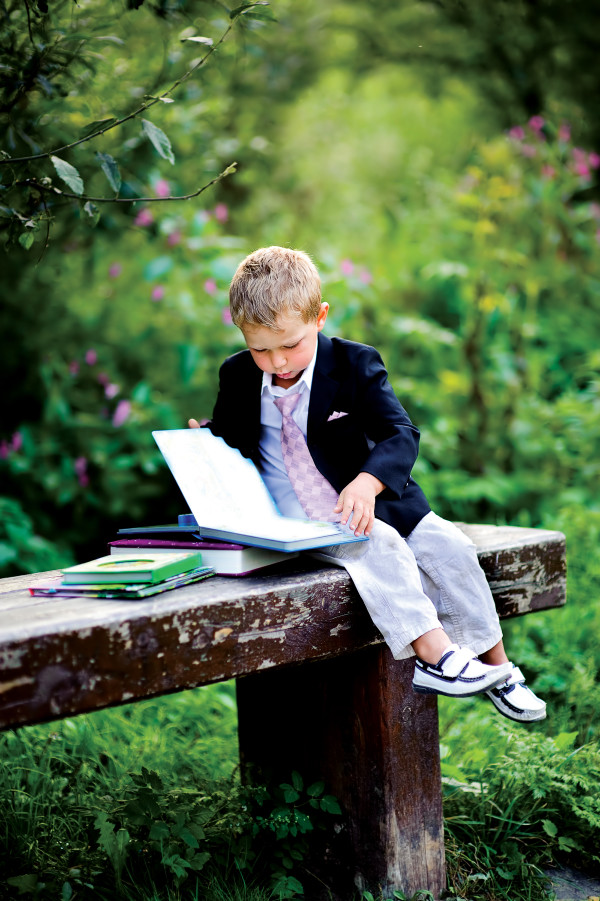 Summers are all about travelling to faraway places. As a child, I distinctly remember visiting a chocolate factory in Britain one summer. As a teenager, I walked the Inca rope bridge of San Luis Rey in Peru and admired a tree that grows in Brooklyn. Last year, I entered a lighthouse on Janus Rock, Australia, and met an expat living in Luxembourg. I travelled to all these places – and many more – by my favourite, most relaxing, cheapest and fastest mode of travel … by reading.
Reading was the way I'd spent the summer, every summer, for as long as I could remember. It wasn't by choice at first – we were struggling immigrants in the US and a holiday was out of the question. While all my classmates jetted off to Europe or headed to the beach for the summer, I vacationed the only way I knew how: in the public library.
It turned out, though, that the library offered the Ritz, the mountains and the coast, all rolled up in one! Gradually, I consumed more and more books (while my glasses got thicker and thicker). I lost myself first in Roald Dahl and Louis Sachar, and then in Charles Dickens, F Scott Fitzgerald, JD Salinger and George Orwell. The library books became my friends. To this day, I lovingly stroke the spines of old favourites the way one greets an old pal. And every September, when my classmates returned looking refreshed and tanned, I too talked of my adventures, vividly describing the blue-green seas of Cuba as though I had just been there. Few ever figured out that I never left town and only picked up The Old Man and the Sea.
Despite those years when my family struggled financially, my summers were rich in a way that I miss now. To have such freedom! No distractions! Just a tower of books! And all the time in the world! Oh, the bliss!
Gadgets galore
Children today are not so lucky and they have Apple, in part, to thank for that. The infiltration of iPads, iPods and iPhones is reading's greatest enemy. A study in the UK shows that the average teen owns more than three gadgets. Whereas books used to be read without interruption, now you're lucky if you can get through a page without the beeping of a text or the swiping of a screen. Books that can be "Wikipedia-ed" or watched are not read. Classics are SparkNoted. Obscure titles (as in, not about vampires or wimpy kids) risk extinction.
"So what?" some ask. Technology is here to stay and "reading" these days must and should include digital forms, whether that's Facebook posts, tweets or blogs. A classmate of mine from Harvard Law School who works in Silicon Valley says that he cannot read a book anymore because his brain has been re-wired. Working in technology all these years, he no longer has the patience or the willpower to last an entire book. "Everything useful in a book can all be said in a single Wikipedia paragraph," he tells me.
No, it cannot! How can we sum up Jo March's frustration over being a girl and not being able to defend her country in war in one wiki entry? Or reduce Scout Finch's confusion over the racism prevalent in her town in To Kill A Mockingbird into a single IM? What would a 140-character tweet encapsulating Elizabeth Bennet's love for Mr Darcy look like? "Made mistake. Rich guy a good man. Must marry him."
And yet, while the future of Twitter looks bright, the future of libraries? Not so much. That's because tweeting is easy, whereas reading is hard. If there was ever a time for us – parents, teachers, friends and strangers – to come together to promote and protect reading, it's now. This is our call to action.
Pleasure principle
Let's start with the beautiful fact that reading is perfect as it is. It need not be prettied up with electronic devices. Reading should be recommended and encouraged, but never hurried or made a burden. Never threaten your child that if he does not finish a book by a certain date, he or she will be punished. Always keep in mind that reading is special; its magic only works if it is treated as a gift.
Parents need to lead by example. The next time you have free time or find yourself waiting endlessly at the doctor's office, instead of reaching for your phone, pick up a book instead. Instead of popping in a movie on Friday night, unwind with an old classic. Check out that book club that you've been meaning to join, or, if there isn't one in your community, start one. Don't know which book to read next? Email me!
As teachers, our role is critical. There's no greater skill or joy we can pass on to our students than the love of reading. That's why every student who enrols in our centre's summer writing courses will get a book list. This year, we've even created writing courses around favourites like The Hunger Games, Wayside School and Percy Jackson. The job of the parent is to suggest and encourage; it's up to us teachers to insist.
Finally, resist the temptation to grab that easy read everyone's talking about. To paraphrase the great Christian Louboutin, books are like shoes: "If they don't demand anything of you, you're not going to get a lot out of them."

Kelly's picks
Looking for something great for your child to read? Here's what Kelly recommends picking up this summer.
For readers aged three to five:
The Fantastic Flying Books of Mr Morris Lessmore by William Joyce.
Creepy Carrots! by Aaron Reynolds.
For readers aged five to seven:
George and Martha by James Marshall.
A Splash of Red: The Life and Art of Horace Pippin by Jen Bryant.
 For readers aged eight to ten:
The Name of this Book is Secret by Pseudonymous Bosch.
The One and Only Ivan by Katherine Applegate.
For readers aged ten to 13:
The Book of Time by Guillaume Prevost.
Liar & Spy by Rebecca Stead.
For young adults:
Between Shades of Gray by Ruta Sepetys (not to be confused with Fifty Shades of Grey!).
Where Things Come Back by John Corey Whaley.
---
Kelly Yang is the founder and teacher of The Kelly Yang Project (www.kellyyang.com) a popular after-school programme for creative writing, critical reasoning, and public speaking for students aged two through to 17. She is also a columnist for the South China Morning Post. Kelly is currently reading Island by Aldous Huxley. Drop her a line at kelly@kellyyang.com.