Reading Time:
< 1
minute
Christmas Wonderland has been a big attraction in Singapore since 2014. This year, visitors can enjoy virtual festive offerings, from visiting Santa, to online games, to walking through the Gardens by the Bay. Tickets are prices start from $5, and some experiences require separate tickets.
Virtual Christmas Wonderland app – Features an immersive world of snowy landscapes, adorable characters and interactive content.
Games – Play online games with the elves at Santa's Workshop, from packing gifts, to snowball fights, to carnival games.
Meet Santa – Visitors can say hello to Santa in a private Cisco Webex video call, and send customised e-cards. Parents can also download a pack of printables to entertain the kids during the holidays.
Walk of Lights –  Visitors can view digital reproductions of the lights at the Garden by the Bay, and fully customise the experience.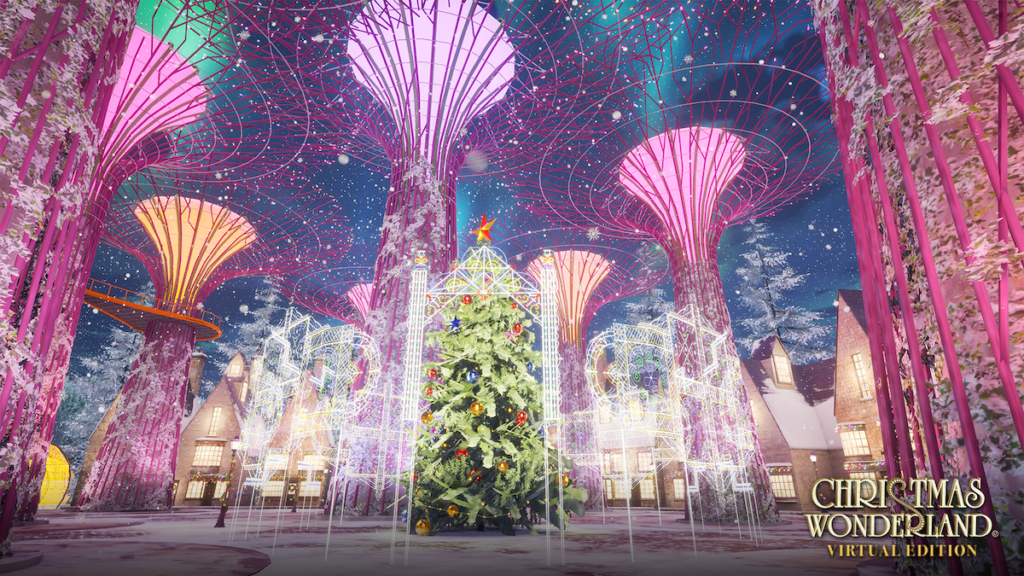 For more information visit the website here.
Read More: A Virtual Christmas