Reading Time: 5 minutesEaster Sunday falls on 9 April in 2023 and that will come round in no time. Looking for ways to celebrate? Check out these family-friendly restaurants for the best Easter lunch in Hong Kong. In case you're more interested in high tea for Easter, we have a few top choices. And saving the best for last, scroll down for Easter special sweets.
Lunch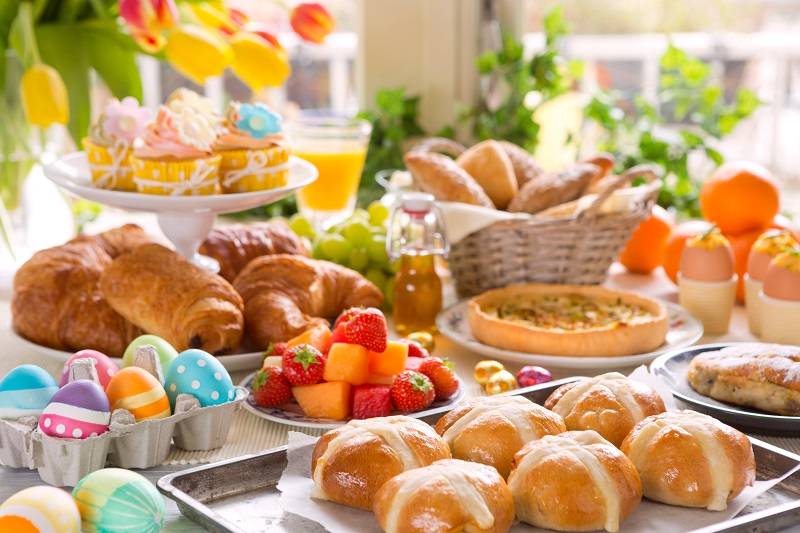 Mandarin Oriental Clipper Lounge
What could be better than a Clipper Lounge Easter Brunch Buffet? With an egg-solutely dizzying array of choices, the whole family will be satisfied. Choose from a range of hors d'oeuvres, indulge in sushi and sashimi, seafood, garden greens, a deluxe selection of cheeses, soups, baked goods, or try the Hainan chicken station, egg station, carvery and dim sum and don't forget to eat your vegetables from veg station. Save the best for last and take a trip (or two! or three!) to enjoy the beautiful selections of desserts. Easter brunch can be booked as an early or late seating. There's also the option of enjoying Easter lunch before Easter Sunday.
Clipper Lounge, 5 Connaught Road Central, Hong Kong, +852 2825 4007 www.mandarinoriental.com/hong-kong/victoria-harbour/fine-dining/buffets/international-cuisine/clipper-lounge
Ozone at The Ritz Carlton – Flying Easter Brunch
Enjoy Easter themed foods, egg colouring and kids face painting – all 118 floors up in the Ritz Carlton at Ozone. Dine from 12:00 noon – 3:00 pm.
Ozone, Level 118, International Commerce Ctr., 1 Austin Road, West Kowloon + 852 2263 2270. More info HERE 
Start with a selection of antipasti, cold cuts and cheeses before being served a welcome starter of Torta Pasqualina (Spinach & Ricotta Organic Egg Pie), a traditional Italian Easter pie. Then enjoy a host of sharing dishes such as Crudo di Mare (Oyster Fine de Claire, Alaskan King Crab Leg and Scampi), Il Vitello Tonnato (Veal Tenderloin with Tuna Sauce), Impepata di Cozze al Vino Bianco (Italian Black Mussels with Parsley and Garlic) and more. For the mains, choose from Spaghetti alla Chitarra (Handmade Spaghetti with Lobster Tail), Polletto Ruspante (Free Range Spring Chicken), Tagliata di Manzo Americano (U.S. Hanger Steak), Il Capretto al Forno (Roasted Baby Goat), Il Filetto di Branzino (Chilean Sea Bass Fillet), or Risotto agli Asparagi (Acquerello Carnaroli Rice with Green Asparagus, Saffron and Amalfi Lemon). Complete the whole gastronomical experience with Tiramisu, Cannoli, and Colomba Pasquale (Italian Easter Cake with Chocolate Sauce). This decadent brunch is HKD$688 with coffee and tea included.
Lucciola Restaurant & Bar – lucciola@thehari.com/ +852 2129 0333
Artemis & Apollo
Follow the time-honoured Greek ritual of eating lamb at Easter. Book your Easter lunch in Hong Kong at Artemis & Apollo to enjoy a gorgeous menu for 4. The Athenian taverna invites you to gather around the table for a Pascha Feast 15-18 April. A six course set lunch for four is $1,488.
Artemis & Apollo, 9-11 Moon Street, Wan Chai Book your table online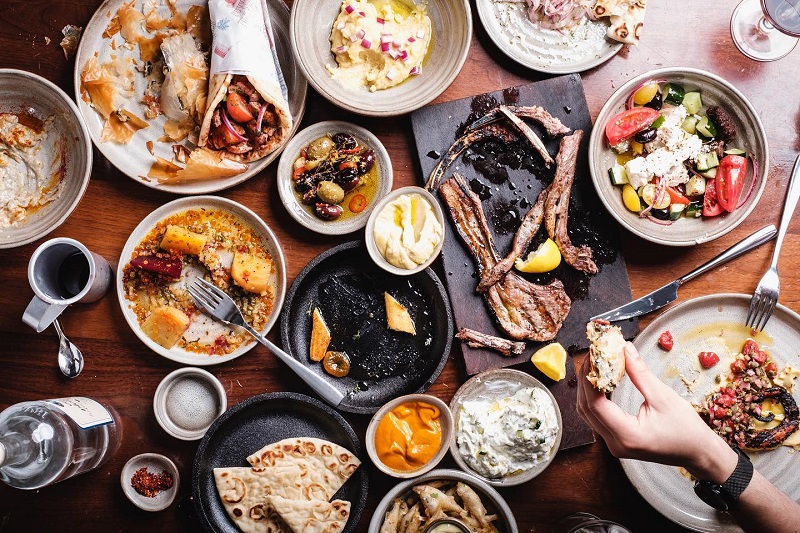 Zuma at Home
In case you're not up for going out for a big Easter lunch, why not bring Zuma home? They have a delicious Japanese izakaya takeaway menu available for collection or delivery (in the HKU – Happy Valley area). There's a minimum order of $500 + a standard delivery charge of $60 applies.
Zuma, Level 5&6 Landmark Atrium, 15 Queen's Road Central, Central +852 3657 6388 or Whatsapp +852 5502 9034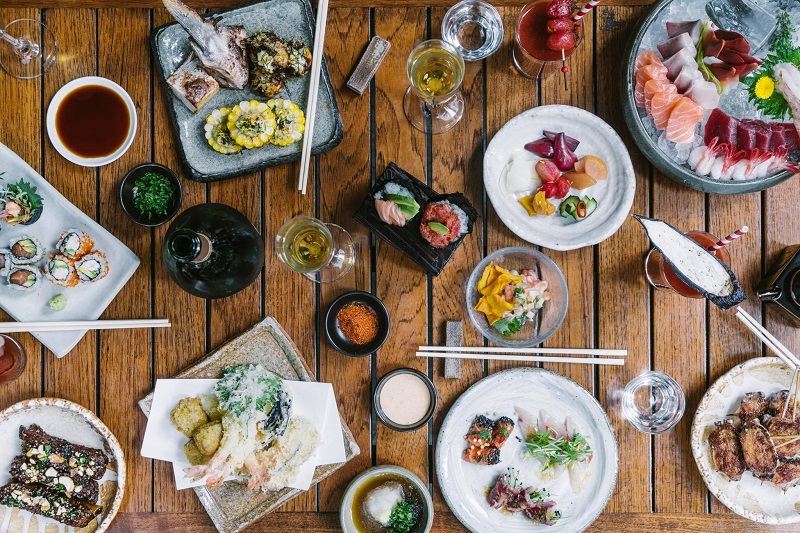 Picnic on the Peak by Rajasthan Rifles
From 15-17 April, pre-order your picnic hamper and find a beautiful spot in the Victoria Peak Gardens for a splendid burra-khana outdoors and bask in the sun for an Easter lunch picnic. Enjoy a curated selection of Anglo-Indian signature dishes, including a bottle of sparkling wine. It's $800 per hamper (designed for two people, so order as many as you need for your Easter party).  There's a 48 hour pre-order required and a $500 deposit will be taken upon collection and will be refunded upon return to Rajasthan Rifles.
Rajasthan Rifles, The Peak Galleria, 118 Peak Rd, Central guestrelations@blacksheeprestaurants.com 
Estro x Simon Rogan at Home
This Easter, revel in a unique dining experience featuring an elaborate menu of eight seasonal items crafted by Chef Antimo Maria Merone and Ashley Salmon. This exclusive home meal collaboration between Estro and Roganic Hong Kong is sure to please. Available for pick-up and delivery in Hong Kong Island from 15 – 17 April with pre-order. Your meal will arrive with simple reheating instruction cards and a step-by-step video demonstration by both Ashley Salmon and Antimo Maria Merone.
Simon Rogan @ home, Roganic, UG08, Sino Plaza, 255 Gloucester Rd, Causeway Bay for collection or opt for delivery.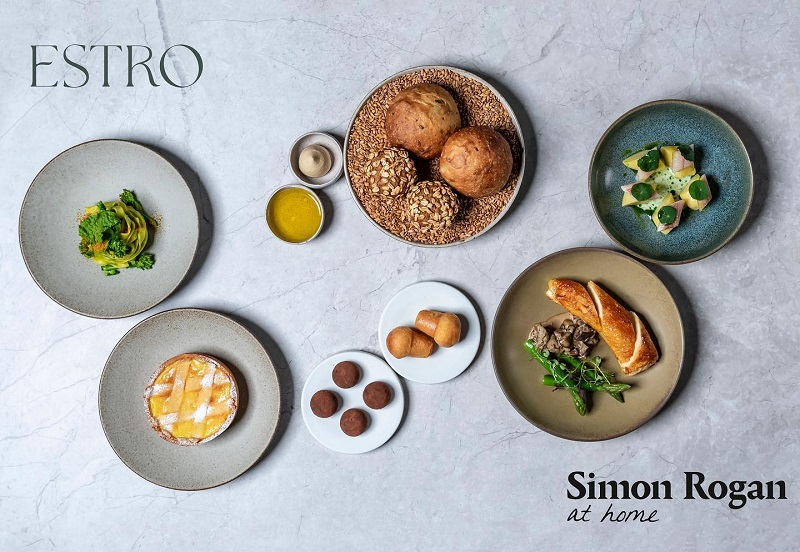 Four Seasons E-shop
Not up for going out for Easter lunch in Hong Kong this year? Four Seasons is offering up a perfect roasted leg of lamb marinated with yoghurt, fresh herbs and lemon or roasted Argentinian grass-fed beef tenderloin. Each roasted meat comes with a choice of hearty side dishes such as roasted root vegetables, creamy mashed potato and roasted pumpkin wedges. Classic beef wellington with green peppercorn sauce is also available on e-Shop. These classic measls are $2,080 – 3,880 and serve from 3 to 5 people.
Four Seasons, 8 Finance Stree, Central +(852) 3196 8882 or email dining.hkg@fourseasons.com
Metabev
Another eggcellent choice for Easter plans at home, Metabev has everything you need to host an egg-stravagant party after lunch. Choose from a variety of home cocktail kits such as an Aperol Spritz DIY Kit ($347) and a Negroni Gift Box ($899) and mix your drinks just how you like. Looking for something sweeter or a gift for your guests to take home? Metabev's Pommery Champagne & Amedei Chocolate Pairing Set (from $600 to $1060) or a classic Vecchia Romagna & Amedei Chocolate Pairing Set (from $688 to $1980) will be the perfect addition to any party this Easter.
Metabev, Direct orders are delivered contactless, order HERE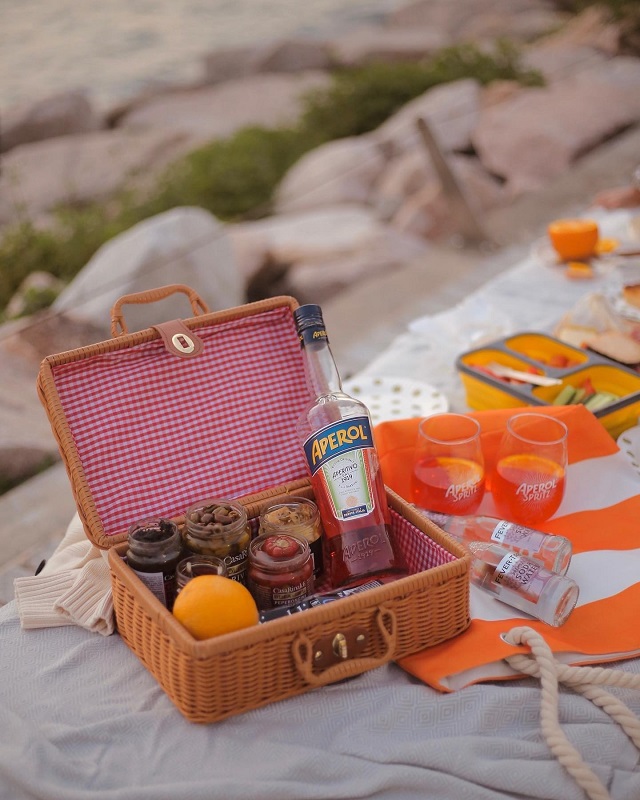 Of course there's more to do than eat out for Easter lunch in Hong Kong. Check our list of Easter Camps to keep the kiddos entertained.
Easter Afternoon Tea's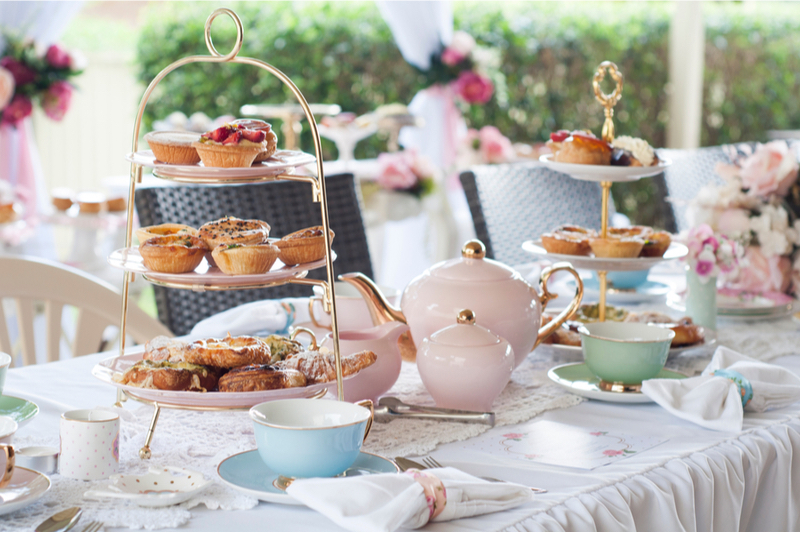 The Lounge – Four Seasons
From 10 – 18 April, The Lounge at Four Seasons will delight guests with an afternoon tea filled with three tiers of sweets and savouries that are almost too cute to eat. Check out the  live cooking station where you'll find Easter chocolate eggs with chocolate espuma and hot cross buns lemon gelato sandwiches. Easter Afternoon Tea runs from 3:00 to 6:00pm and is also available for takeaway.
Four Seasons, 8 Finance Stree, Central +(852) 3196 8882 or email dining.hkg@fourseasons.com
Mandarin Oriental
Hop to the Mandarin Oriental's Clipper Lounge or Café Causette to enjoy an Easter-themed afternoon tea menu offering savoury and sweet treats. Available from 15 to 18 April 2022, the Easter Afternoon Tea is priced at $708 (plus 10%) for two persons.
Mandarin Oriental, Hong Kong, 5 Connaught Road Central, Central +(852) 2522 0111
Easter Sweets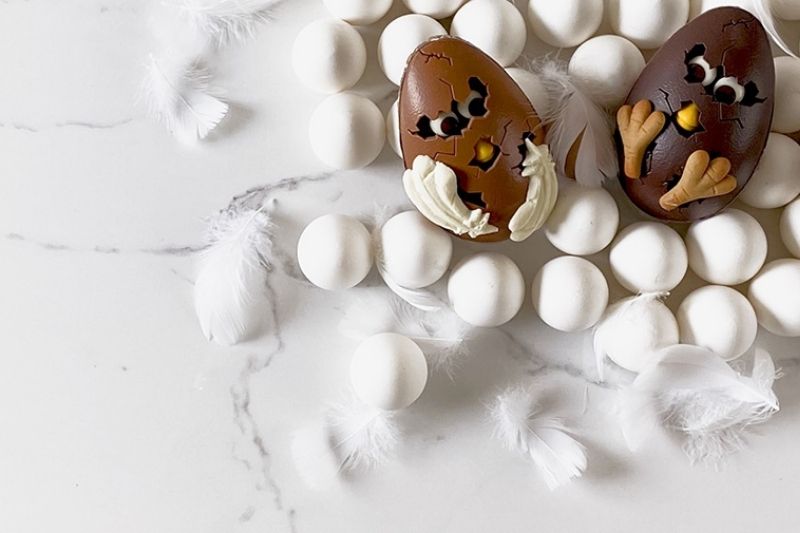 Even if you're not planning to go out for Easter lunch, you still might want to celebrate in a sweet way. Easter eggs are always on the list too, so here are our favourite stockists.
Butter Cake Shop
Chef Karys introduces Lil' Easter Chocolate cake (ready to eat) and Bake-At-Home Raspberry Bars that are certain to sweeten any celebration. From 11 – 18 Apirl, pre-order with 48 hour notice and celebrate spring with zing!
Butter, 34B Staunton Street, SoHo +852 2810 0660, info@butterbutterbutter.com.hk
Messina Gelateria
From 8 -17 April, special Easter flavours will be on offer to celebrate the season: Hot Cross Buns and Kinder Swindler, or opt for a first class Easter Snack Pack to feed the whole family. Delivery (with a minimum spend) is also available if you're not planning to go out.
Messina, 37-43 Pottinger Street, Central, info@gelatomessina.com.hk, https://www.gelatomessina.com.hk
The Mandarin Cake Shop
Indulge in decadent Easter treats from The Mandarin Cake Shop specially prepared by their award-winning team. Order from an array of sweet goodies like a chocolate puzzle, assorted pralines, hot cross buns and even Easter hampers.
Mandarin Oriental, Hong Kong, 5 Connaught Road Central, Central +852 2522 0111
Main photo courtesy of Shutterstock; photo 1 courtesy of Shutterstock, photo 2 courtesy of Artemis & Apollo; photo 3 courtesy of Zuma HK; photo 4 courtesy of ESTRO; photo 5 courtesy of Metabev; photo 6 courtesy of Shutterstock; photo 7 courtesy of Maison Du Chocolate.
Related Articles: