Reading Time: 3 minutesIf you are looking for a school that offers pupils the choice between IGCSE and A-Level, in an environment where they can flourish, check out Invictus Secondary School Hong Kong.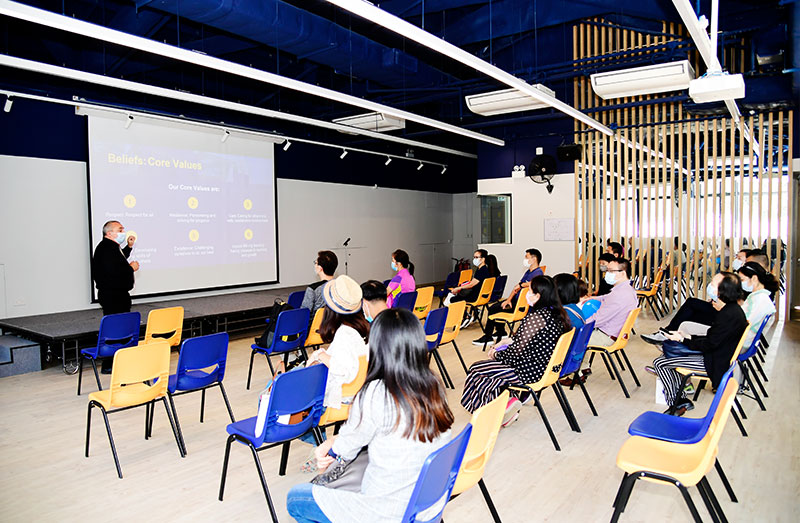 Even just hearing the word Principal; I immediately sit up straighter, mind all my p's and q's and feel some slight apprehension like I did when I was in school. However, meeting Lee Harvey, Principal at the newly opened Invictus Secondary School Hong Kong, I am instantly put at ease. With a warm demeanor and clear passion for education, Principal Harvey talks me through why Invictus deserves to be considered by all parents looking at Secondary schools right now.
Their Mission statement 'To provide accessible quality education that nurtures individuals in innovative and inspiring ways to be lifelong learners who contribute positively for a better tomorrow' is reflected in their secondary school campus in Chai Wan. Relatively new to Hong Kong, Invictus Secondary School offers the well-established Cambridge Curriculum focusing on student choice at both IGCSE and A-Level age groups (year 7 to year 13).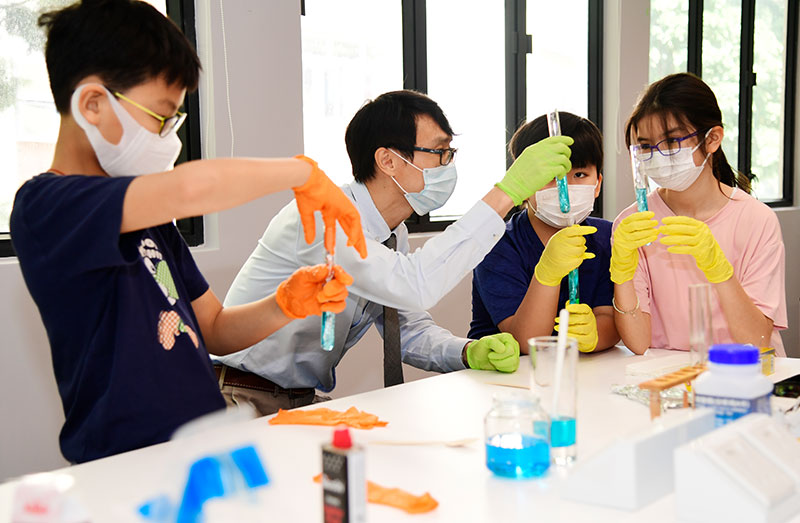 'Student choice' is a term that comes up frequently as we talk and underpins a key aspect of what Invictus is all about. Student choice extends to all levels of how the school operates, and I learn with some delight that their librarian is a Year 8 student. Her passion for the library and desire to someday become a librarian has flourished in this environment. Principal Harvey is passionate about seeing children succeed. Invictus is also very supportive of local communities and charities. Additionally, the school has a PE leadership programme and will be taking part in the Duke of Edinburgh awards.
Invictus uses the Cambridge A-Level programme to support student choice in preparing for their next step in their life-long learning journey. A-Levels provide students either wide ranging education programme or a more focused programme in an area of their choice. Furthermore, Invictus students are supported with any additional needs being highlighted from an early stage. In most cases these are identified during the entrance test.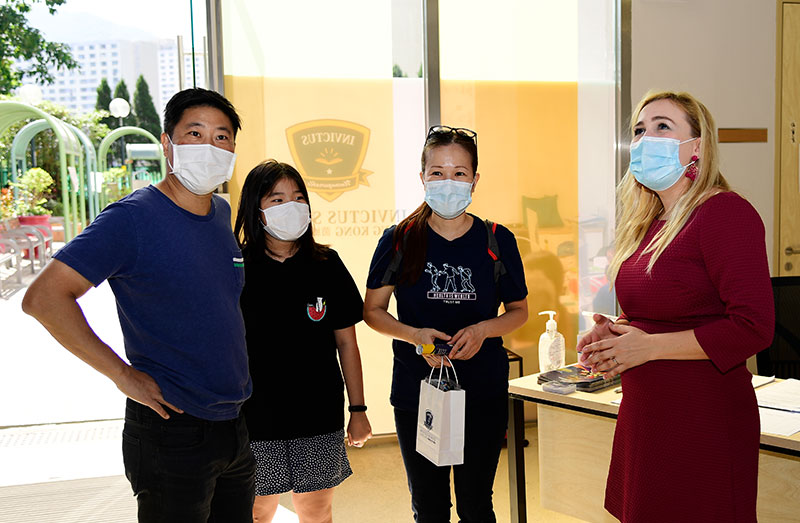 As part of their admission procedure, Invictus School uses the GL Assessment CAT 4 test, which provides a report to both parents and the school detailing a student's strengths and weaknesses. This aids the school in providing a support structure for students who may have additional educational needs or require additional English language support.
Using the GL Assessment CAT 4 test also means that children coming from different curriculum backgrounds within Hong Kong (such as PYP, IB, or American to name a few) can have their learning tailored based on their individual needs. As Principal Harvey likes to say, the curriculum is like a "pizza base, just add different toppings".
Invictus' Vision statement: 'To be a leading educational institution where each and every learner is developed holistically and given opportunities to flourish successfully', is realised in the support programmes being developed on the campus and through the extensive iGCSE and A-Level options being offered. Support programmes include 'Additional Educational Needs' and 'English as an Additional Language'.
Additional Educational Needs is a programme for any student requiring extra support (filtered through the CAT 4 entrance test). There is a three-tier system put in place which encompasses:
In classroom support
Additional classroom support with a dedicated teaching assistant
An individual plan (IP) fully in place, with outside agencies if necessary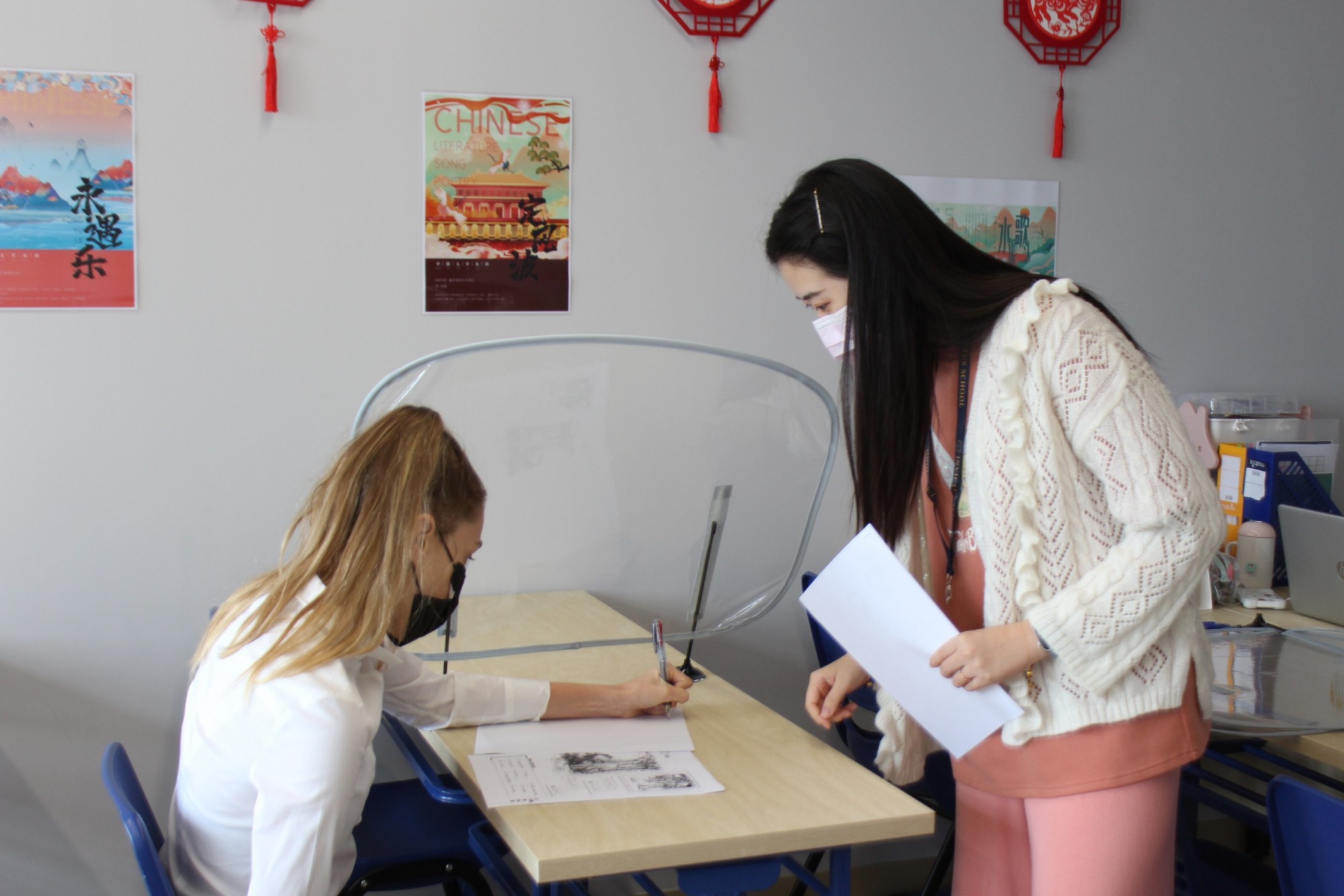 The school is accessible and affordable, however that does not mean that the level of education offered is compromised in any way. The teaching is of high quality, and costs are minimised by using local facilities. "There are no hidden costs at Invictus," Lee tells me, "for example, textbooks are used to support and are optional buy-ins for parents".
With the environment in Hong Kong somewhat turbulent these days, I am meeting Principal Harvey via Zoom, which prompts me to ask how the school has coped with moving to a virtual classroom. Online lessons have simply been adjusted to the school's normal timetable, keeping things as 'normal' as possible during very uncertain times. Teachers have done live demonstrations for the school's Additional Curriculum Time (ACT) for activities such as baking, singing and programming.
With student choice as one of it's key elements Invictus prides itself on offering "a safe, caring and secure school where every person matters."
This post was sponsored by Invictus Secondary School Hong Kong and first featured in the Spring Edition of Playtimes
Related Articles: