Recently updated on September 13th, 2022 at 09:36 am
Reading Time: 3 minutesMid-Autumn Festival is almost upon us, and that means there will be an abundance of mooncakes on the horizon. At Mid-Autumn Festival families eat mooncakes together as the full moon symbolises prosperity and reunion for all, a wonderful sentiment for what has been a challenging few years for the world. The festival falls on September 10th 2022 this year and in anticipation we've rounded up our favourite places to find the best mooncakes for Mid-Autumn Festival 2022. Happy Mid-Autumn Festival to everyone!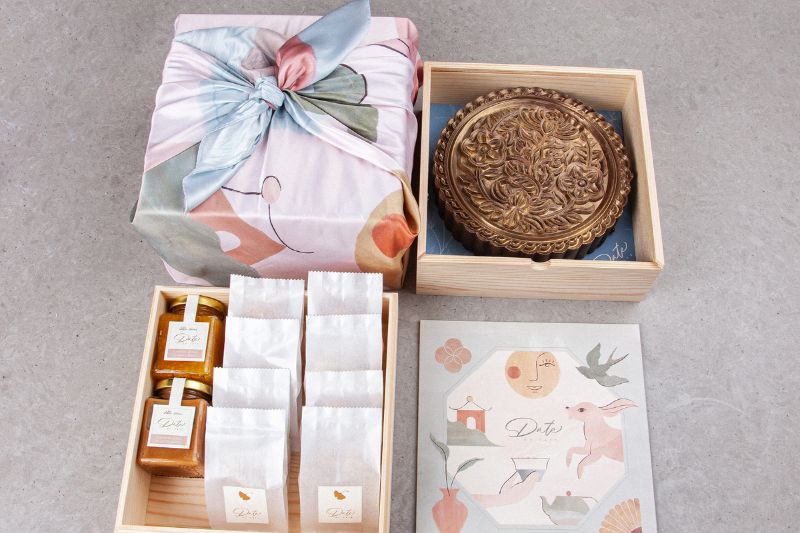 Date by Tate
This Mid-Autumn Festival, Date by TATE celebrates the annual holiday tradition with a Mid-Autumn Pastry Box 2022 for $1301. Chef Vicky and Chef Graf have curated an assortment of seasonal desserts packaged inside a wooden gift box. The Mid-Autumn Pastry Box will be available for pick-up and delivery from 30th August – 10th September 2022 (excluding 4th and 5th September). Available to purchase at Date by TATE online at HERE.
Date by Tate, 210 Hollywood Road, Sheung Wan, Hong Kong, 6730 2494, reservation@datebytate.com
The Fullerton Ocean Park Hotel presents a series of signature Mid-Autumn delicacies. Mooncake gifts boxes start from $348 and part of the mooncake proceeds will be donated to Mother's Choice. Order now until 31 July 2022 to enjoy the early bird offers!
The Fullerton Ocean Park Hotel, 3 Ocean Drive, Aberdeen, Hong Kong, 2166 7388, fop.info@fullertonhotels.com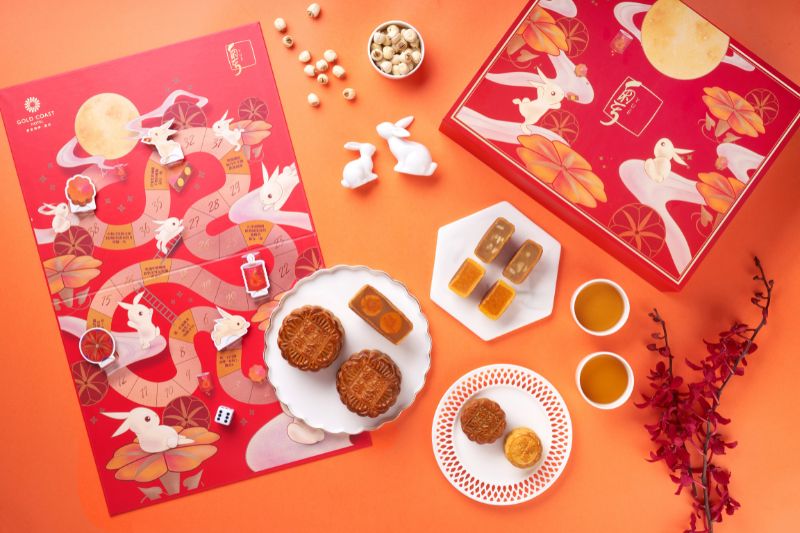 This year, Gold Coast Hotel's YUÈ Chinese restaurant has prepared four choices of mooncakes to enjoy with the family. A classic Mooncake Collection, Fragrant Mooncake Collection, with gifts available in both ranges. With a eye-catching design ideal as a gift, volume purchase discount ranging from 10% to 20% for 5 boxes and up will be offered till 10 September 2022. As the Mid-Autumn Festival is a time for reunion, the Classic Mooncake Collection also comes with an exclusive "Fly Me To The Moon" board game themed over the legendary rabbits, which is crafted for family bonding moments.
Shake shack celebrates Mid Autumn with two limited-time menu offerings. The Lava Custard Shake ($48) and Lava Custard Concrete (single $45, double $65), represent the first time New York's iconic burger joint has created items for the Hong Kong market. Available August 22nd to September 22nd, the seasonal menu offers a playful take on the traditional mooncake with the addition of pomelo and grapefruit, delivering decadence in every single bite and Shake Shack's best wishes for the special holiday.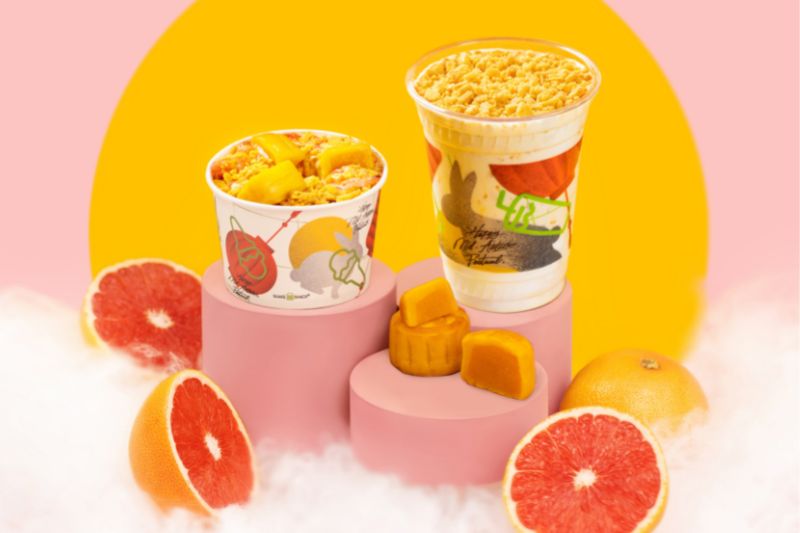 In celebration of the upcoming Mid-Autumn Festival, Regal Hotels has transformed the love and blessings of family reunions into boxes of delectable mooncakes. Featuring two flavours, Creamy Custard and Earl Grey Egg Custard, and the Classic Collection and the Mini Custard Collection. The seven mooncake gift sets are presented in lotus flower giftboxes.
Indulge in the quintessential mooncakes tradition without the guilt with the Cakery this year and their vegan mooncakes. The mooncakes are gluten-free, vegan, and preservatives-free, with a low sugar content to boot! Presented in a royal blue gift box featuring detailed golden ginko embellishment which opens into the shape of a flower revealing four delicious mooncakes. Each box contains 4 pcs (1 piece per flavor). and are available to pick up from from now until Sep 10 2022.
The Cakery locations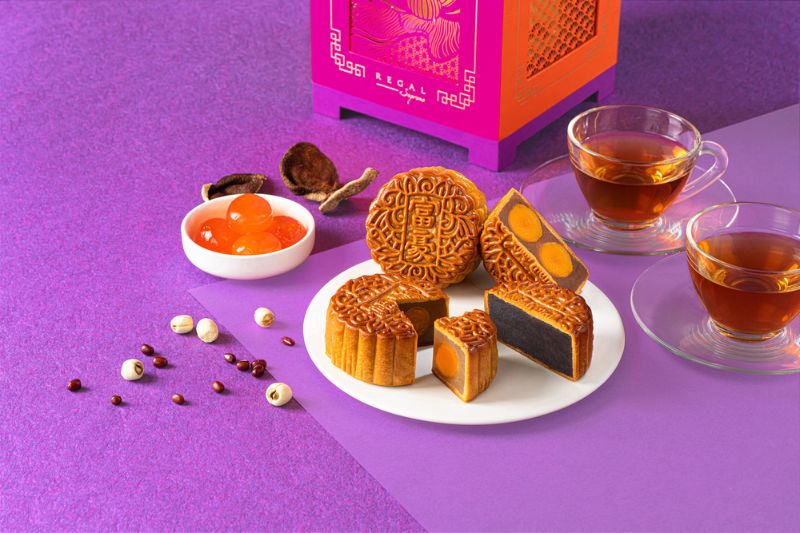 Mid-Autumn Festival is just around the corner, and House of Orient is celebrating with a special Premium Mooncake & Tea Gift Box. The gift box features classic Cantonese-style red bean mooncakes made by House of Orient's master chefs using dried tangerine peel from Lingnan. To make this year's Mid-Autumn celebrations shine even brighter, House of Orient has asked its tea expert to select three premium teas to pair with its mooncake. These include the Heavy Roast Iron Buddha Oolong, a tea with a smooth flavour and natural roasted aroma; the sweet, mellow and fragrant Phoenix Oolong Tea; and the rich and full-bodied Laoman'e Pu'er (cooked tea). Whether you're giving the Premium Mooncake & Tea Gift Box to a novice tea drinker or to greet an old-time connoisseur, there's a brew that's perfect to suit every taste.
House of Orient, Shop C&D, 2/F, Entertainment Building, 30 Queen's Road Central, Central, 2123 9263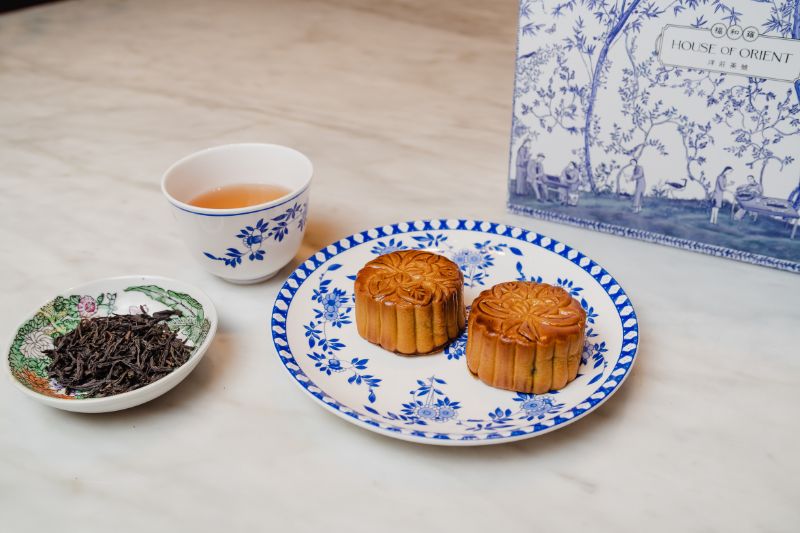 Main photo courtesy of Shutterstock; photo 1 courtesy of Tate by Date, photo 2 courtesy of Gold Coast Hotel; photo 3 courtesy of Shack Shake; photo 4 courtesy of Regal Hotels; photo 5 courtesy of House of Orient
Related Articles: