Reading Time: 4 minutesAbigail Carr is an Early Years Specialist of 23 years and has worked in Hong Kong kindergartens for 16 years in both the international and local systems. Having met thousands of prospective parents over the years, we get some advice from her on what to look out for when looking for a kindergarten.
What do you think the biggest challenge is for parents when looking for a kindergarten?
For parents in Hong Kong, the process of finding the right kindergarten for their child can be time-consuming, confusing and sometimes rather stressful. They want to find the right fit for their child and their family, and feel confident that it will set their child up for success in their foundation years of schooling. It can feel like a very big decision and many parents when visiting a new school, will talk of their plans for their 2-year-old's future, even thinking about what university they are aiming for. With an abundance of choice in Hong Kong, making the right decision can feel like a lot of pressure.
What is your advice to families looking for a kindergarten right now?
Children are often as young as 1 year old when the search for a kindergarten really gets serious, and I find that parents can feel torn between wanting to join somewhere that is close to their home, and wanting to find the right place educationally. When parents have visited my schools in the past, I have always asked them where they would be travelling from and how much time would be spent in transit just to get to and from the kindergarten. Bus services can make this much easier of course, though I would always suggest considering if a child's sleep and rest will be affected by the journey. When a child consistently does not have enough sleep or down-time, there is always a knock-on effect in their ability to self-regulate, pay attention and enjoy school. And I always remind parents to make that their ultimate aim, for their child to enjoy school.
How do parents know if a kindergarten is right for them educationally, then?
This is the million-dollar question, isn't it? Every child and their family has different needs and expectations. With the education reforms over the past 20 years in Hong Kong, kindergartens run their own school-based curriculums, so every kindergarten will be slightly different as well. There is hope though, I believe the key is finding the right questions to ask when attending open days or school visits. Alongside this, having an understanding of child development and their own child's particular developmental needs ahead of finding a school, will stand them in good stead for knowing what is best for their child educationally.
What are the key questions parents can ask when they visit a kindergarten?
I believe these questions will vary from family to family. When I work with families, I support them in making observations of their child and understanding their development, so the questions they can formulate for their child are personalised and tailored appropriately. However, there are some questions I consider being really important for every child that can go alongside the usual common questions like, what is the adult-to-child ratio in each class and what primary schools might their child attend afterwards. A very important one being, how does the kindergarten handle discipline issues? Parents should ask to see and read the school's policy on how self-discipline is supported and look for positive discipline methodology. Another good one is, how is active play incorporated into the day? It's a common misconception that children learn by sitting and listening to a teacher or at a desk with a pencil. To develop the brain of a child under 6 years old (and even older), children need to move, they need to run, jump, climb and interact with peers in active play for as much of the day as possible.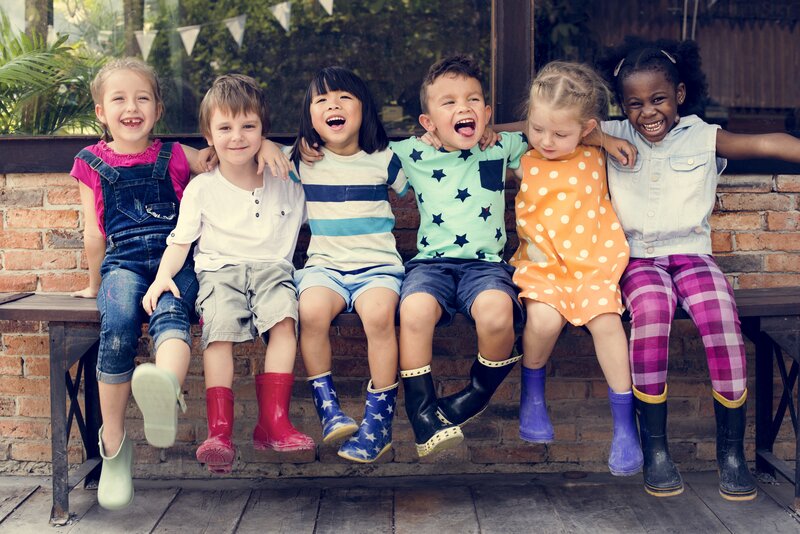 How does your 1:1 programme support parents in their endeavours to find a kindergarten for their child?
My coaching programmes give highly attentive and personalised support to parents to provide them with understanding their child first and foremost. I work with them to develop their skills in considering child development and its significance for ultimately recognising what their child needs developmentally. I give parents confidence to analyse the curriculums of different schools and formulate the right questions for their circumstances. I stop short of advising on which schools to choose, because I believe parents can be empowered to make their own choices by fully understanding what they are looking for and what their child requires.
What would be your number one tip for new parents anxious about finding a kindergarten for their little one?
It's ok to feel anxious, and it is a big decision; I think acknowledging that is really important. Get to know your child; 1-year-old is very, very early to be considering education and educational outcomes, even if it is commonly done here in Hong Kong. Children's temperaments and personalities are still developing in those first few years of life and it's actually their experiences of the world at home that are going to shape the foundations of their future. Having a secure knowledge and understanding of your own child and their development will provide you with the answers you need to move forward with choosing the right school for your child, when the time comes for you.
How can parents find you if they're looking for support?
Follow Abigail on Instagram and Facebook @earlyyears_specialist, for daily tips on learning and development.
For a FREE Introductory Call, you may fill out this short form https://forms.gle/atrecE4inQMyGg1p9 or email abigail.consultingECE@gmail.com.
Featured image courtesy of Shutterstock; Picture 1 courtesy of Shutterstock
Related Articles: