Reading Time: 5 minutes
"Really? There's enough to fill two weeks?" was the response from our friends when we mentioned we were off to New Mexico. In truth, our original plan was to visit Arizona. However, after a bit of research revealed the furnace-like summer temperatures we'd be in store for, it got crossed off the list. Instead, we glanced across the map to a neighbouring state and saw the magic word, Albuquerque. Hot dog, jumping frog, THAT'S where we would go.
Our starting point was the beautiful town of Santa Fe. Getting there involved a fairly arduous journey (nowhere is easy with a two- and a five-year-old): Hong Kong to Los Angeles, a four-hour layover at LAX, where we escaped for a quick jaunt to Manhattan Beach, then a two-hour flight to Albuquerque, and then a 90-minute drive to Santa Fe. Thankfully, we had decided to splurge and spent the first few nights enveloped in luxury at the Four Seasons Rancho Encantado. I had fretted between staying in the centre of Santa Fe or opting for something slightly out of town. In the end, I was delighted with the latter option, as the beautiful scenery surrounding the hotel and the wonderful pool was the perfect antidote to recover from jetlag and unwind.
Santa Fe is a great base to potter around for a few days, soaking up the galleries, restaurants and shops. If you're a sucker for turquoise jewellery, you will love the markets of New Mexico. Santa Fe was also our first introduction to green chile, which makes everything taste better.
There are so many activities for the family in Santa Fe. We all loved the Rancho De Las Golondrinas, a "living museum" where you can walk around original colonial buildings and participate in activities from bead-making to treasure hunts. We also visited the Children's Museum, a hit with its bubble machines, and dress up and messy play areas.
More than the Manhattan Project
From Santa Fe we drove north to Taos, taking a slight detour to visit the seemingly nondescript town of Los Alamos, birthplace of the atomic bomb. For those looking to tour the secret laboratories of the Manhattan Project, you might be disappointed. However, Los Alamos houses the small Historical Museum – a good starting point to learn the town's fascinating story. A short drive away is the Bradbury Science Museum, where you can continue your education on the atomic bomb and also find interactive exhibits for the kids.
Famed for its winter snow, Taos has lots to offer the summer visitor, too. If you've ever wondered what life would be like living off the grid, you need to head straight for the Greater World Earthship Community, just north of Taos. Here you'll find a community of magical-looking sustainable houses built from recycled materials. Given how expensive our Hong Kong electricity bills are, we were about ready to up sticks and move in! Taos also boasts the fifth-highest bridge in the US, crossing the Rio Grande. If you suffer from vertigo, you might want to give this one a miss.
New Mexico is also home to a number of Native American tribes. Taos Pueblo is a living Native American community that you are allowed to tour. With structures built entirely of adobe, this is a captivating place to visit, and, if the kids get bored, you can lure them around with the delicious "fry bread" that's for sale.

Caverns and aliens
From Taos, we drove south to Ruidoso, a mountain town popular with Texan holidaymakers. This was a long drive (nearly five hours) but we broke it up with lunch in Santa Fe and a trip to Walmart to buy toys – who knew a set of Frozen figurines could occupy our girls for hours? Nestled in the pine trees of the Lincoln National Forest, Ruidoso makes the red, dusty earth of Taos and Santa Fe seem like a world away. This is another town perhaps more famous for its winter snow, yet serves up cheesy family fun in the summer, from hiking and bumper cars to pony rides and go-karting. A highlight for us was an evening spent at the Flying J Ranch where the kids could pan for gold, learn to shoot and even attend sheriff school. After an old-fashioned shoot-out, you're ushered into a communal dining hall for traditional cowboy fare and a night of singing.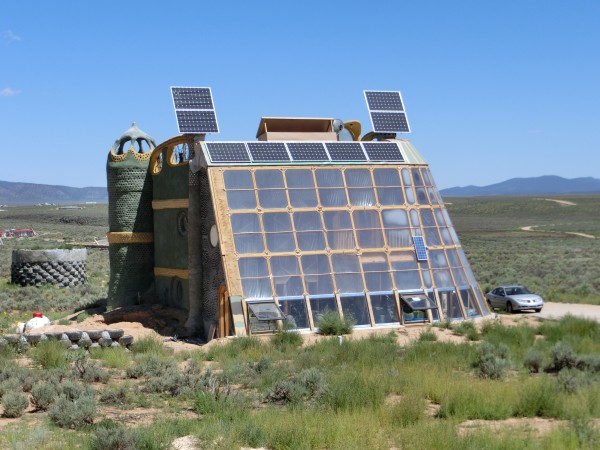 Being a geography geek, I couldn't go to New Mexico and not visit Carlsbad Caverns, which contain the fifth-largest chamber in North America. Driving to Carlsbad took us through Roswell, famed for UFO spotting. I'm not sure what I had expected of Roswell (aliens walking around and UFOs parked on the streets?) but I was a tad disappointed. The International UFO Museum is incredibly dated, although my kids were fascinated by the pretend alien autopsy.
An hour and a half later we were in Carlsbad. There's little else to do there apart from visiting the national park, although we did spend a relaxing afternoon at the Pecos River. However, Carlsbad National Park, a 30-minute drive out of town, is well worth a visit. The nightly bat flight – watching thousands of bats swirl out of the cave in a black mist at sunset – is a mystical sight to behold. Following the bat flight, we returned to the caves the next morning to see the cavern. If my kids had been older, I would have selected one of the more adventurous cave walks. As it was, mine had had their fill of stalactites after about an hour.
Following our cavern adventure, we drove three hours to another national park, the White Sands National Monument. With miles and miles of white gypsum dunes glistening in the sun, this couldn't have looked further from the stalactites we'd been gazing at in the morning. My five-year-old was ecstatic, as you are allowed to toboggan down the sand dunes. We spent a good few hours here hauling ourselves up and down the dunes before spending the night in a small town near Las Cruces.
Rounding out in Albuquerque
From Las Cruces we drove up north to where our journey had begun, Albuquerque. After all the small towns and national parks, it was invigorating to be back in a big city. I was quite surprised with how much Albuquerque has to offer. We visited the Rio Grande Zoo (one of the best zoos I have seen), Explora, a fantastic science discovery centre for kids, and even the International Rattlesnake Museum. Our favourite was the International Balloon Museum, an ode to the city's annual hot-air balloon fiesta.
Now, I love my kids and our annual road trips, but after two weeks together, every parent deserves a break. In my planning, I'd Googled "New Mexico kids' club" and up popped the Hyatt Tamaya Resort. Located 30 minutes from downtown Albuquerque, this was the perfect finale to our trip. Kids will love the multiple pools, water slides and nightly s'mores making. Parents will love the Kids' Club, which offers unique New Mexico activities, from pueblo pottery to straw weaving. We also took the kids pony riding at the nearby stables – our two-year-old's first time out on the trails!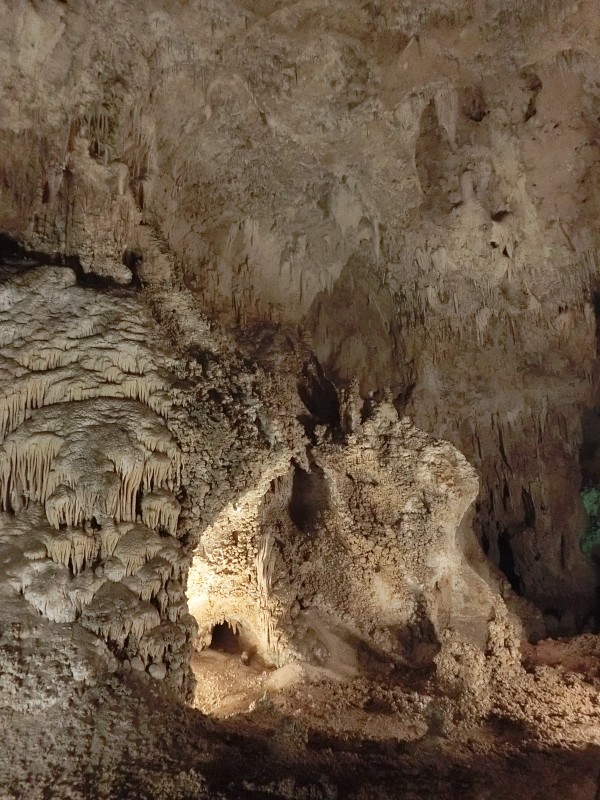 It's safe to say we were all indeed enchanted by this "land of enchantment" – which is how the state describes itself. Whilst it might not be your usual choice of  US states for a road trip, where else can you find culture, caverns, earthships, sand dunes, aliens and a hot-air balloon museum, all in one road trip?
Related articles: