Reading Time:
2
minutes
Now that summer is upon us, it's time to get the kiddies to the pool for some fun! There are whopping 44 public swimming pools across the territory. Here are our picks of the best public swimming pools in Hong Kong to enjoy this summer. Scroll to the bottom for a link to the full list of LCSD swimming pools to find one in your neighbourhood.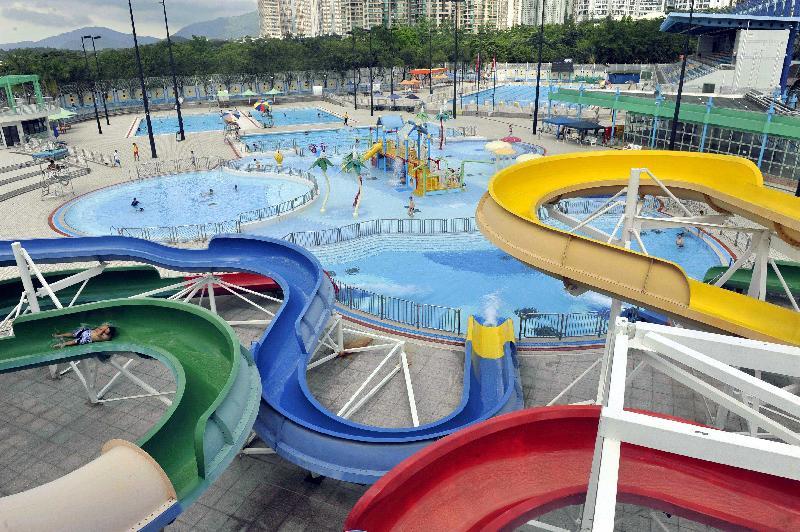 Kids will love the cute mushroom and tree-shaped fountains dotted around the three leisure pools but the four outdoor waterslides will keep them seriously entertained. There are also shallow stepping and toddler pools in addition to the teaching, training and Olympic pools.  
Location: 33 On Chun St, Ma On Shan
You may also be interested in Water Safety for Children: How to Keep Kids Safe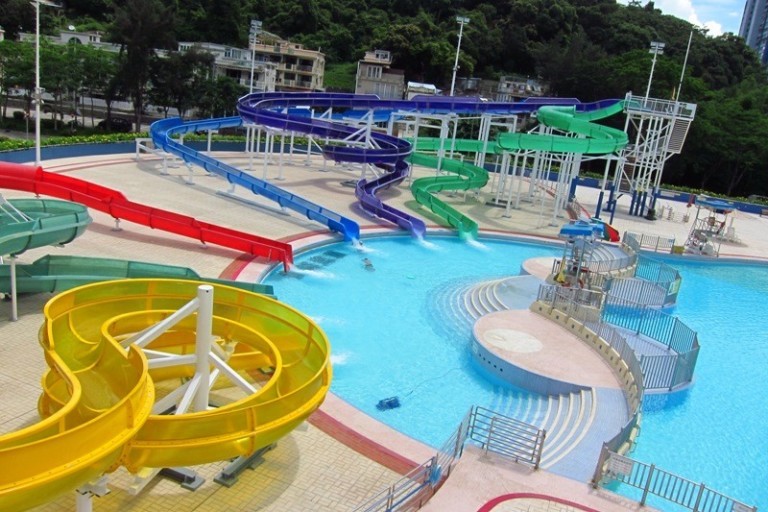 Slides and more slides! The kids will have so much fun slipping down Hong Kong's best outdoor water slides. There are seven pools in all here including teaching, diving, kids' and leisure pools. Closed for cleaning on Mondays.
Location: 11 Ting Tai Rd, Tai Po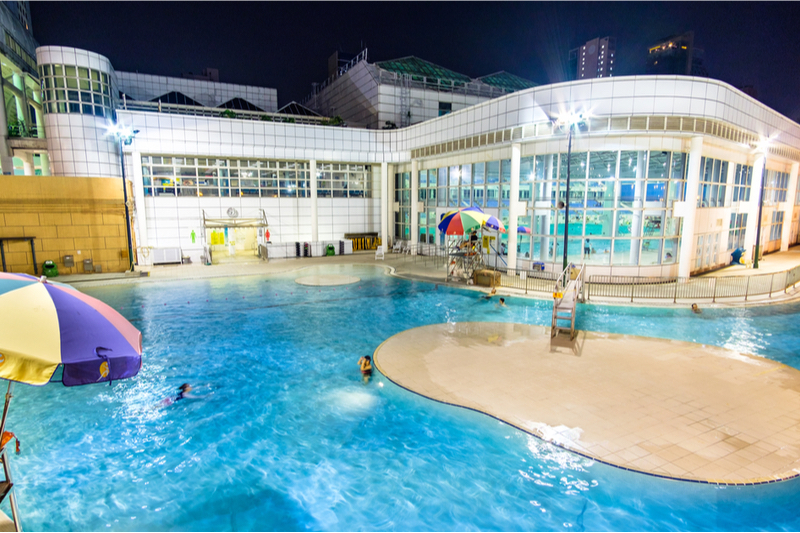 Kids will absolutely love the waterfalls, rocks and footbridge along with the three outdoor leisure pools. There are also four indoor heated pools for when the weather is not ideal for outdoor swimming.
Location: 22 Austin Road, Tsim Sha Tsui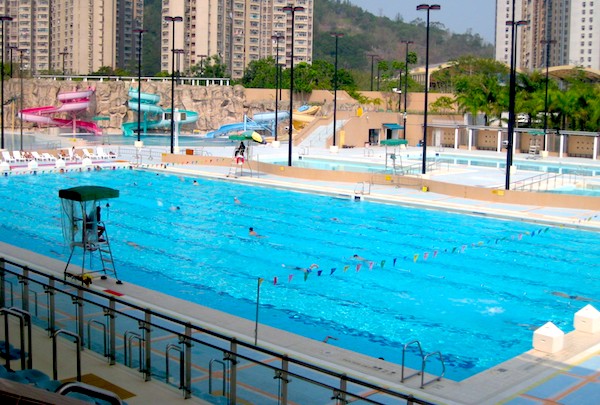 The Tseung Kwan O pool in Sai Kung has a 50-metre main pool, two teaching pools, a diving pool, toddler's pool and a leisure pool. It has small slides for the young ones as well as bigger slides for older children and adults. The pool is also equipped with accessible showers and toilets, and a lift. The pool is closed on Monday.
Location: 9 Wan Lung Road, Tseung Kwan O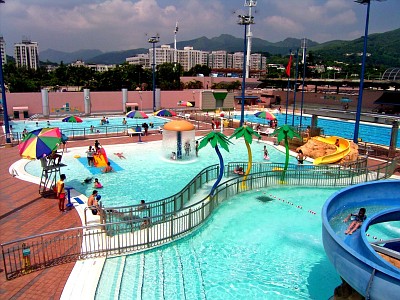 Also located in Sai Kung, this complex has a main pool, a teaching pool and a leisure pool complete with a small slide and water canons for the younger children. It is closed for cleaning on Wednesdays.
Location: Wai Man Road, Sai Kung
You may also be interested in: 80 Ways to Survive Summer in Hong Kong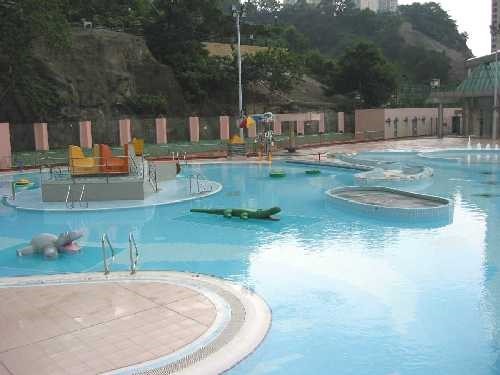 A great place for the kids, the Jordan Valley pool in Kwun Tong has small slides, water guns and animals to climb on. Closed for cleaning on a Tuesday.
Location: 6 Choi Ha Road, Ngau Tau Kok, Kowloon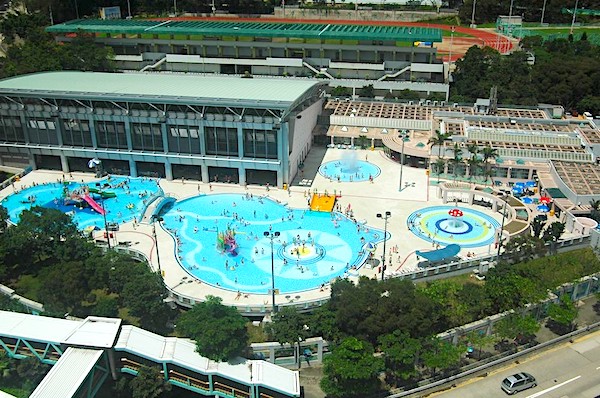 Located in Kwun Tong, the Hammer Hill Road outdoor pool has a toddler training pool, slides, water guns and a fountain. The indoor pool is pretty cool too and has an indoor pirate ship! Closed for cleaning on Mondays.
Location: 30 Lung Cheung Road, Wong Tai Sin, Kowloon

Conveniently located and close to the HKU MTR, this facility has both indoor and outdoor pools. The outdoor pool has some small slides, fountains and animals to sit on. Closed on Wednesdays for cleaning.
Location: 2 Sai Cheung Street North, Kennedy Town
For the full list of public swimming pools in Hong Kong, check out LCSD's website.
Photo credit to www.lcsd.gov.hk website, blooloop (Tai Pool pool) and feature image courtesy of Shutterstock
Related articles: