Reading Time: 7 minutesLiving space in Hong Kong tends to be on the small side, so it's key to make good use of the space you have by buying furniture that is the right proportion for the area. If you're limited in how many pieces you can fit in, make it count by only purchasing pieces that you absolutely love. In case you need a little helping hand, we've compiled a list of the the best furniture stores in Hong Kong, both in store and online, for all your home furniture needs.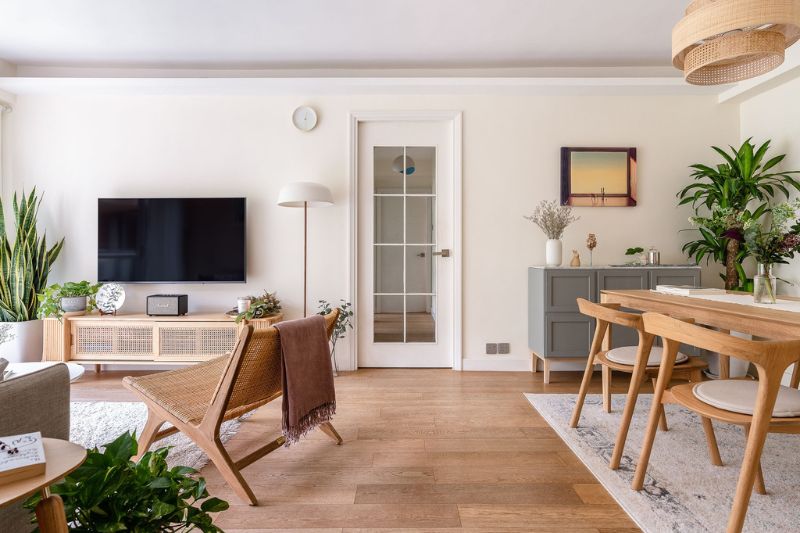 Best for Luxury
With flamboyant fabrics, unique home accessories and big ticket items, Tequila Kola is a must visit for anyone decorating their home. With a huge showroom in Horizon Plaza, it is a designer's paradise, and will no doubt give you lots of inspiration.
Where: 1/F Horizon Plaza, 2 Lee Wing St., Ap Lei Chau, HK
Contact: +852 2877 3295, Whatsapp +852 6933 8835, sales@tequilakola.com
If you love wooden furniture, Tree should be your first stop. With clean designs crafted from reclaimed or FSC™-certified teak, sustainably-sourced solid oak and walnut, it's a treasure trove of unique pieces. They also stock sofas and accessories to kit out your home with the signature Tree stamp. The showroom in Ap Lei Chau is huge, and there's even a small cafe where you can sit and have a coffee or quick lunch while you debate your next purchase.
Where: Horizon Plaza (Ap Lei Chau), HomeSquare (Shatin) and YOHO Mall II (Yuen Long)
Contact: +852 2870 1582 or onlinesales@tree.com.hk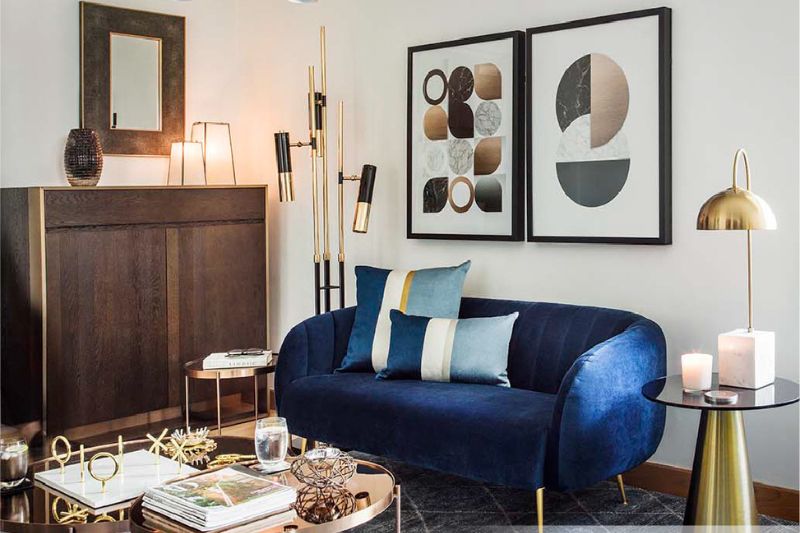 Indigo Living has been trailblazing trends in Hong Kong for over 40 years so most Hong Kongers will have been there, whether to longingly peruse the aisles and make a wish list or to splash out on statement piece. The style is elegant and sophisticated with prices on the higher end. They do have great sales and there's a discount location in Cyberport where you can pick up some bargains. If you're looking to rent furniture (yes that's a thing) they can sort you out!
Where: Multiple locations across Hong Kong 
Contact: +852 2805 5955 or info@indigo-living.com
If you're after a unique statement piece, then Archetypal deserves a look. They import only original designs and they support new local and overseas talent. Design is key and they focus on contemporary lighting, furniture and home accessories.
Where: Archetypal, G/F, 15 Moon Street, Wan Chai, Hong Kong
Contact: 2320 0580 or archetypal.hk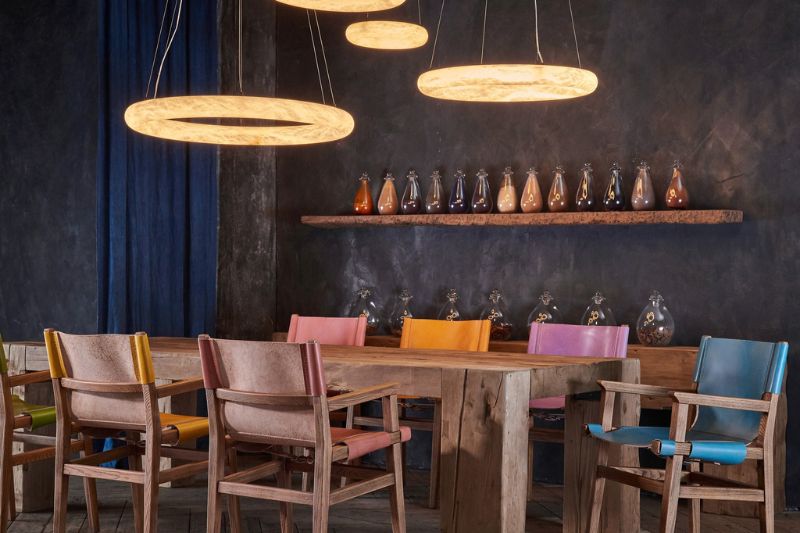 If you're on the hunt for home styling and interior design as well as homeware products, OVO ticks the boxes. They also have a café and a flower boutique for a quick pit stop.
Where: Horizon Plaza (Ap Lei Chau), Tsim Sha Tsui (The Peninsula), Wanchai
Contact: +852 2527 6088 or info@ovo.com.hk
BoConcept started in Denmark in 1952, and have 300 stores in over 60 countries. They design, produce and sell contemporary furniture, accessories and lighting for living, dining, sleeping, home-office and outdoor spaces.
Where: Lee Garden (Causeway Bay), HomeSquare (Shatin), Central
Contact: marketing@boconcept.pt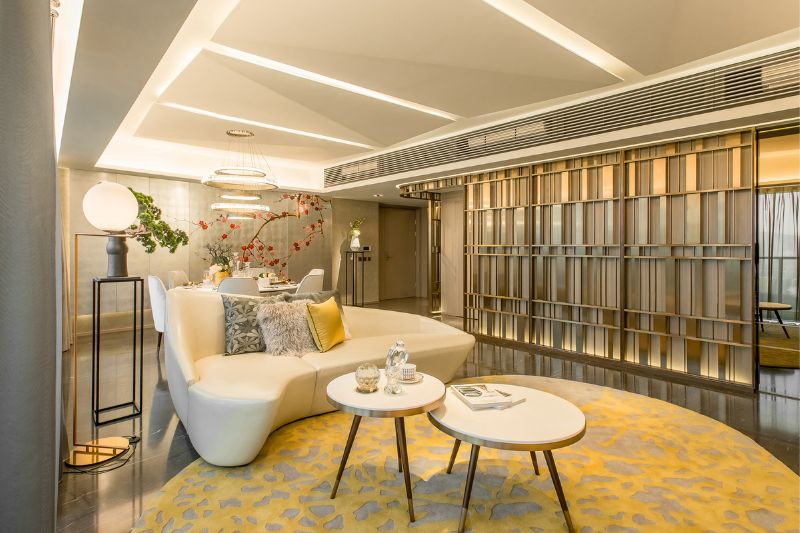 EMOH® provides a variety of chic, simple and natural home furniture to spruce up your home at affordable prices. They source from around the world with an emphasis on clean lines and simple design inspired by nature.
Where: EMOH®, Room 1001, Century Centre, 44-46 Hung To Road, Kwun Tong, HK
Contact: +852 3621 0751or @emoh_furniture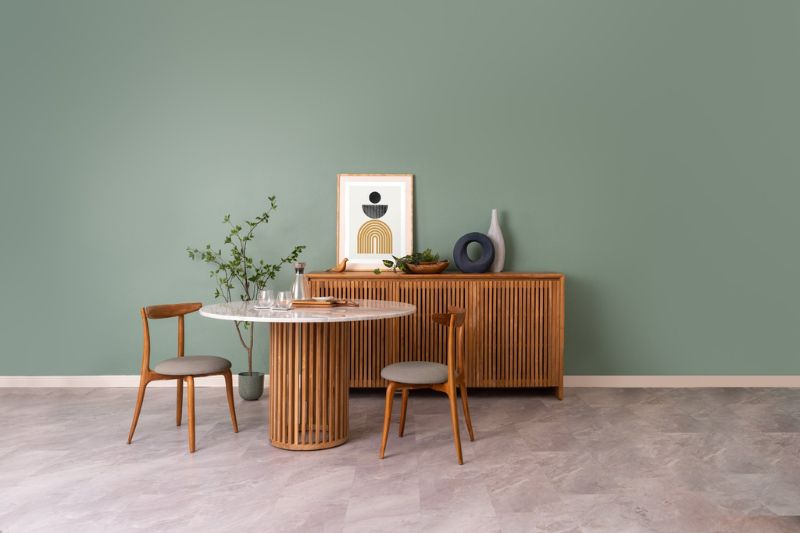 Casa Modernism, features a range of fabric and wooden furniture, FSC certified and sourced from the US, unique bronze pieces that are timeless and playful. You are guaranteed to find something unique and intriguing for your home.
Where: Unit 803-8044, 8/F, Horizon Plaza, 2 Lee Wing Street, Ap Lei Chau, Hong Kong
Contact: 2556 9499, Whatsapp: +852 5404 0747 
Beautiful leather sofas, and flamboyant fabric armchairs you can be sure to spot an item from Timothy Oulton with their signature styles. Known for its timeless furniture, lighting and accessories, the business has been flourishing since 1976.
Where: 57 Hollywood Rd, Central, & 2/F, Horizon Plaza, 2 Lee Wing St, Ap Lei Chau, HK
Contact: 2161 1742, Whatsapp: 9387 6879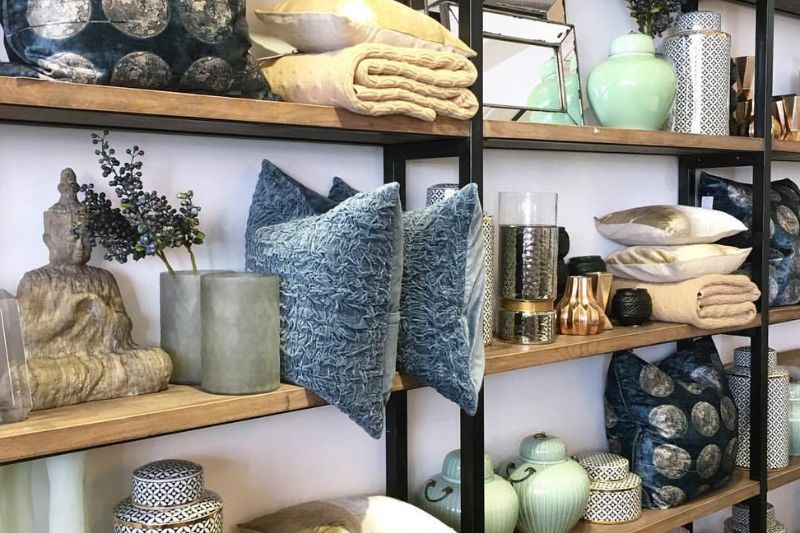 ALOT showrooms display a wide range of furniture from Japanese and Thai brands, with a focus on natural and innovative styles. They have an extensive range of items, from home furnishings, to accessories, and even pet friendly sofas!
Multiple locations across Hong Kong
Manks is known for its Scandinavian modern design furniture in the Hong Kong. Offering furniture, lighting, antiques and lifestyle products focusing on beautiful and functional homeware items.
Where: 14/F, Cheung Tak Industrial Building, 30 Wong Chuk Hang Road, Wong Chuk Hang, Hong Kong
Contact: +852 2522 2115 or email info@manks.com
You might also like: Choosing the Perfect Mattress: Okooko by European Bedding

Founded in Shanghai in 2013, ziinlife is a creative design brand with a mission to "solving problems through design". Their designs are innovative, modern and contemporary. Unique items like the flexi headboard bed, or stretch sofa, to a leaning bookshelf.
Where: 12C, Camel Paint Building Block 1, 60 Hoi Yuen Road, Kwun Tong, Hong Kong
Contact: +852 2180 8015, cs@ziinlife.com.hk
Designs at Establo are Scandinavian, minimalist, aesthetic, functional and long-lasting. They provide extensive contemporary furnishings, as well as classic and long-established furnishings from the Scandinavian furniture sector.
Where: D6B, 7/F, Block B, TML Tower, 3 Hoi Shing Road, Tsuen Wan, Hong Kong
Contact: +852 3565 5207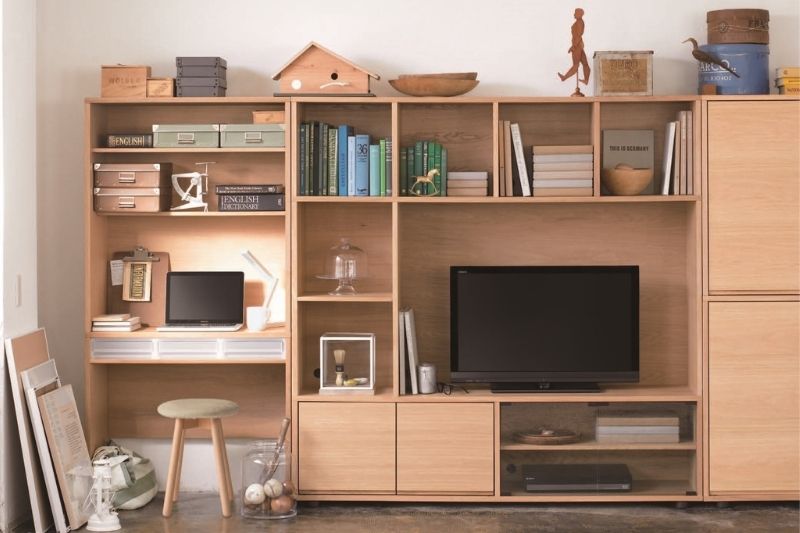 Best for every budget
When you want to decorate your home in a stylish manner without breaking the bank you can't beat IKEA for value for money and lots of choice to suit all needs. With an extensive range to decorate every room in your house its a one stop shop. Their stores are laid in such a manner that you can visualise your own space.
Where: Causeway Bay, Kowloon Bay, Shatin, Tsuen Wan
Contact: +852 3125 0888 or enquiry@ikea.com.hk
Decor8 showcases modern and affordable luxury at their two showrooms in MongKok and Wanchai. Products range from budget to high-end and prices are wholesale and outlet, and you can also shop online.
Where: 8/F, Shun Pont Commercial Building, 5-11 Thomson Road, Wan Chai, Hong Kong
Contact: 5104 8325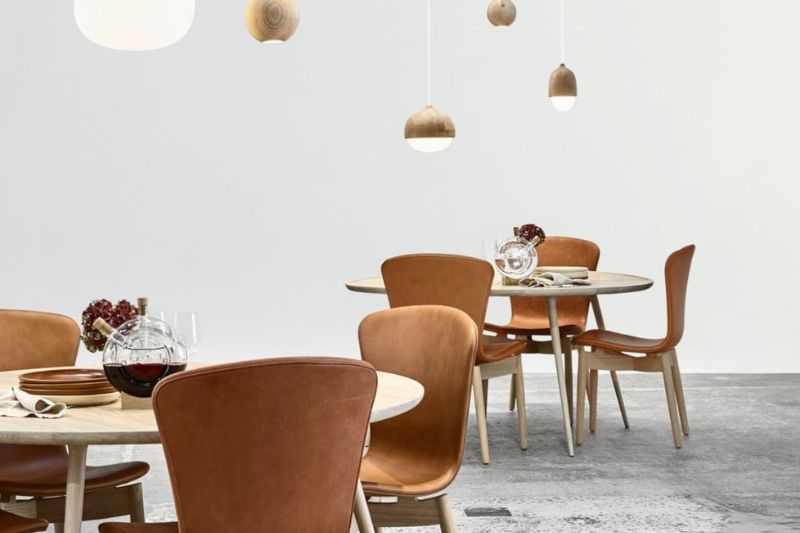 Stockroom is a contemporary furniture outlet where you can shop online, and visit their small showroom in Kennedy Town. They source furniture from around the globe to offer high quality products at affordable prices. Items consist of chairs, sofas, loveseats, loungers, tables and accessories for individuals, design professionals and corporations of all sizes.
Where: Room C, 20/F, Hong Kong Industrial building, 444 Des Voeux Road West, Kennedy Town, HK
Contact: +852 2817 0999, info@stockroom.com.hk
At Zara Home you can find a range of homeware items like bedding, kitchenware, accessories, and items for children's rooms, and much more. In line with Zara, items are on trend, modern and stylish.
Where: Festival Walk, Tat Chee Avenue, Kowloon District, & 70 Queens Road Central
Contact: +852 2462 3268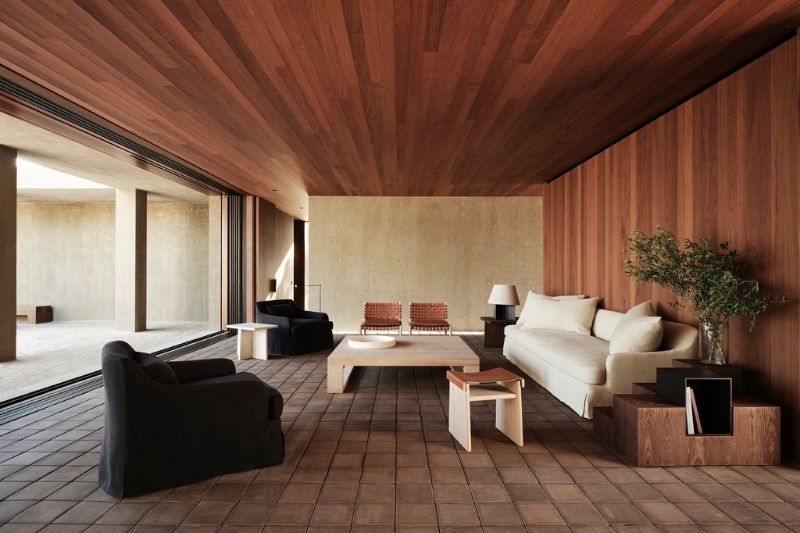 2nd Chance is Hong Kong's largest collection of pre-loved furnishings with 10,000 sq ft of unique bargains. They regularly donate to local charities and hold charity sales.
Where: 2nd Floor, Unit 14, Kin Fat Industrial Centre, 13 Kin Fat Street, Tuen Mun
Contact: 2496 1222, info@2ndchancecom.hk
H&M in Causeway Bay has a small but well stocked Home section, which features, bedding, bathroom and living accessories like vases, pillows, cushion covers to name a few. Stock changes on a regular basis, and they also have festive offerings.
Where: 20 Paterson St, Causeway Bay
Contact: 2337 3400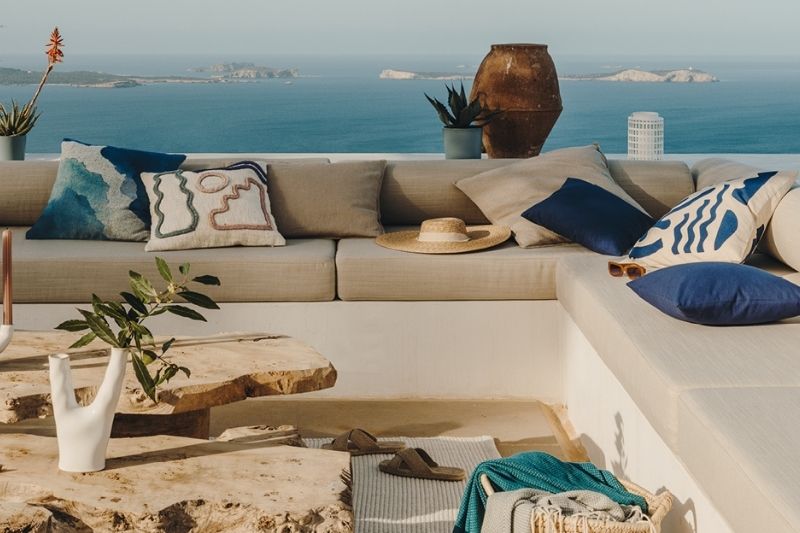 Franc Franc is probably best known for its homeware, and decorative items, but they also stock furniture, like sofas, armchairs, desks and more. It's also great for those small finishing touches, with décor, tableware, cushions, frames.
Where: Olympian City (Kowloon), iSQUARE (Kowloon), HomeSquare (Shatin), Cityplaza (Taikoo Shing), Causeway Bay, Central
Contact: online@francfranc.com.hk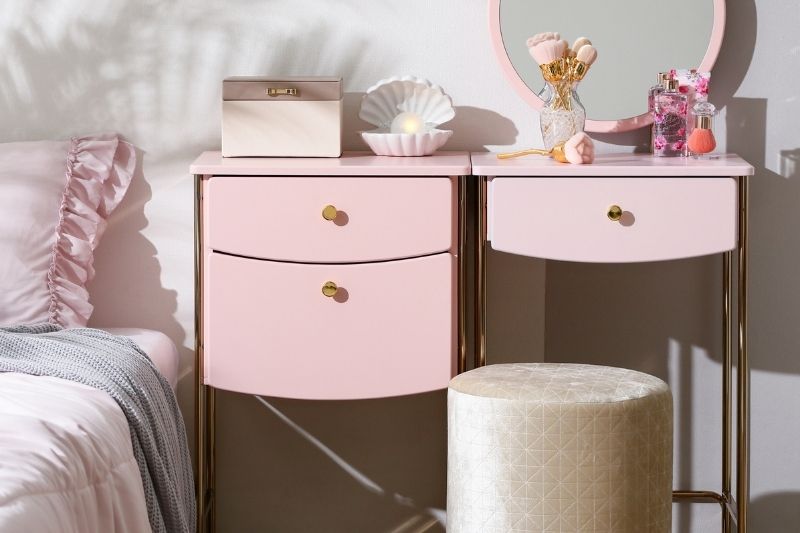 Out of Stock was founded in 2007 in Hong Kong, and places its roots in traditional Nordic design. They can also help to create customised, stylish and unique home living spaces for clients.
Where: Units 01-02, 8/F, Eastcore, 398-402 Kwun Tong Road, Kwun Tong, Kowloon, HK
Contact: +852 2369 6018
HOMELESS is a iconic lifestyle store in Hong Kong, stocking furniture, lighting, home accessories and designer items.
Multiple locations across Hong Kong
Did you know that MUJI also sells furniture? For clean, no-frills but hight quality products, MUJI can't be beat.
Multiple locations across Hong Kong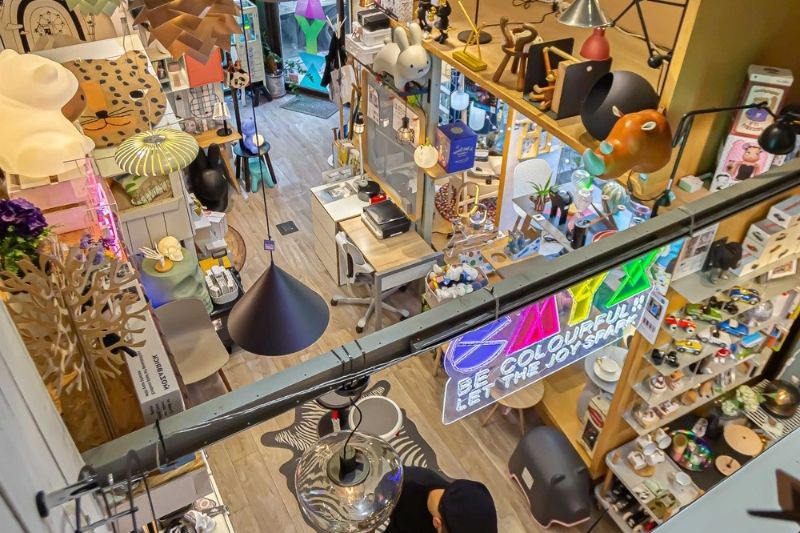 Best for Online
Great for accessorising your home, with decorative items like bedding, cushions, lighting, rugs, tableware. iDecorate partner with a range of brands, to bring our stylish and beautiful items for your home.
Shop online
DSL furniture is a Hong Kong based furniture company offering contemporary furniture at a reasonable costs. Furniture includes collections from Lamberi and Hvar, and you can fully kit out your entire home with sofas, beds, artwork, and even outdoor items. They also  custom made pieces of furniture to cater for all needs.
Where: Sai Ying Pun (office only)
Contact: +852 8191 3885 or info@dslfurniture.com
Next Direct HK
For some quality homeware Next Direct is a great online resource. They have items, for the bedroom, living room, kitchen, garden you name it. Prices are very affordable and shipping to Hong Kong is free when you spend over $300 HKD.
Shop online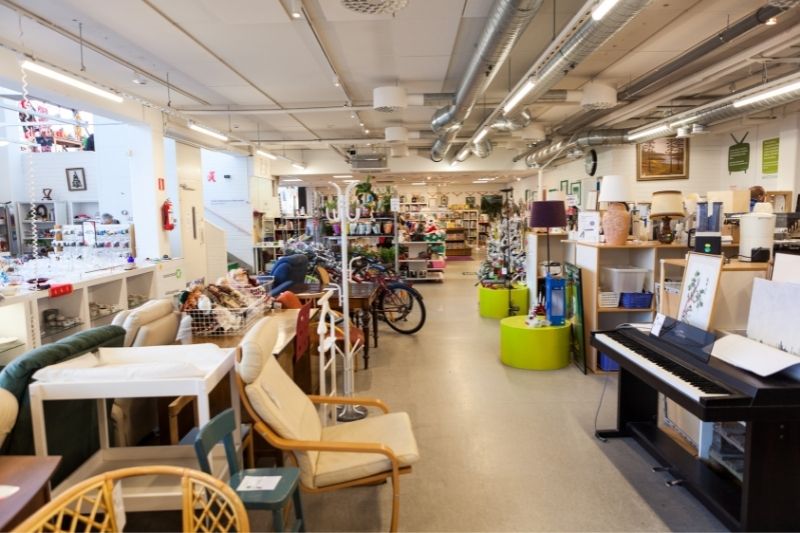 Need Help Shopping?
If you prefer NOT to go out shopping and instead have someone come in and do it for you, then the Editors Company might be up your ally. Pay a one off fee of $3,500HKD per room and a dedicated stylist can help you to decorate your dream home from start to finish. Book an appointment online and they will work with your style and budget to curate a look from 60+ brands.
Second Hand Furniture
If you're looking for second hand furniture then check out Asiaxpat, Geoexpat, and Facebook Marketplace. All of these platforms list second-hand furniture at low prices within your area.
Where can I donate old Furniture?
If you're looking to donate old furniture, then visit Happy Shop, Green Dot Home and 2nd Chance. You might also want to check out:
Our top tips when buying furniture in Hong Kong
Measure the apartment while this may seem like an obvious one, but with the size of Hong Kong apartments, it's important you have accurate measurements of all the rooms, so that you are confident when purchasing, items, especially larger items, like dining tables, beds, wardrobes and sofas.
Building lifts in Hong Kong can be very small, and in some buildings there are no lifts at all! Most stores will have a policy on delivery, which includes loading bay access, lifts, No of floors, walk up's etc. Prices will vary according to what building you live in. Make sure you know how you will get the piece of furniture into your home, and discuss all costs up front.
The resale value of most furniture items in Hong Kong is hit and miss. With so much movement its not always easy too sell. Make sure you are happy potentially giving away a very expensive piece of furniture for a fraction of what it cost you! Smaller-sized items are easier to offload, while large-sized pieces are more difficult with transport considerations.
Main photo courtesy of H&M Home FB; photo 1 courtesy of Editors Company FB, photo 2 courtesy of Indigo Living FB; photo 3 courtesy of Timothy Oulton FB; photo 4 courtesy of OVO FB, photo 5 courtesy of EMOH FB; photo 6 courtesy of Bowerbird FB; photo 7 courtesy of Decor8, photo 8 courtesy of MUJI FB, photo 9 courtesy of MANKS FB, photo 9 courtesy of Zara Home FB, photo 9 courtesy of H&M Home FB, photo 9 courtesy of Franc Franc FB, photo 9 courtesy of HOMELESS FB.
Related Articles: