Reading Time: 2 minutesLooking for a gym for your toddler – somewhere your little one can improve their balance and agility while having fun? Look no further than My Gym HK.
Founded in California in 1983, My Gym consistently ranks as one of the top children's programmes worldwide. It combines sports, dance, early childhood development, kinesiology and gymnastics, nurturing children of all abilities by building their confidence through meaningful play. My Gym has over 600 locations in more than 30 countries, including Hong Kong.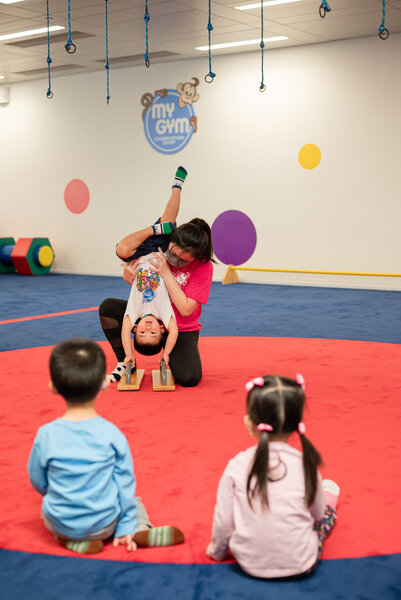 Having first opened its doors in Hong Kong back in 2003, My Gym HK now has two centres, in Tsim Sha Tsui and a brand-new centre in Wong Chuk Hang, which was relocated from the original Central branch. The TST location caters to children up to age six, while Wong Chuk Hang – which boasts 2,800 sq ft of floor space, a brand-new climbing wall and a spacious waiting area with books and toys – caters to children up to five years. 
Highly-trained and nurturing teachers design and teach structured lessons in a safe and child-friendly play-gym environment, providing little ones with the opportunity to grow at their own pace and gain in physical and emotional confidence. Children attend one class a week and classes are a weekly-changing programme of different activities – from social circle time, fun songs and dances to Adventures, Big Deal rides, swings, relays, group games and gymnastics stations introducing new skills in balancing, tumbling, hanging and agility. 
Little ones can start coming to My Gym from 6 months old as Tiny Tykes, accompanied by a parent. Over time they gradually transition into independent Mighty Mites classes for children aged 3.5 to 6 years old.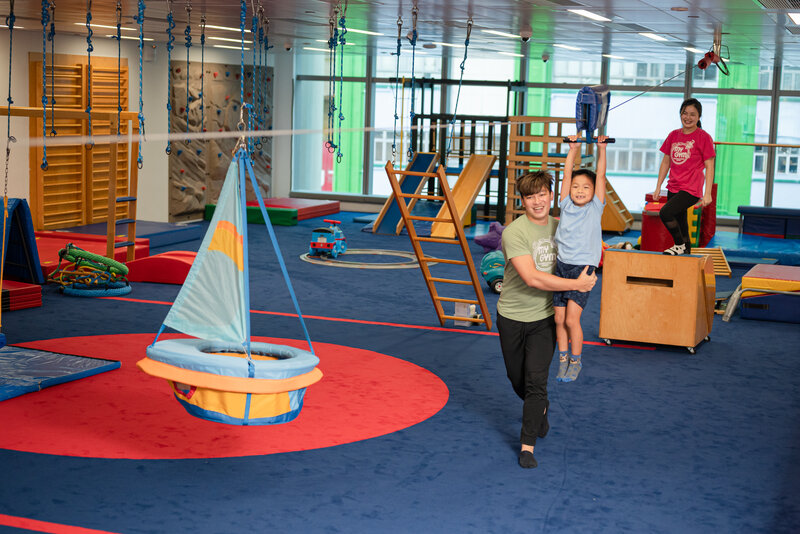 With large open spaces, specially designed equipment, teachers who are big kids themselves and a programme filled with fun, what's not to love? 
My Gym HK, 6/F, Marina 8, 8 Heung Yip Road, Wong Chuk Hang. Whatsapp: 9279 8968. Email: admin@mygym.com.hk 
My Gym TST –  1/F, Hecny Tower, 9 Chatham Road South, Tsim Sha Tsui. Tel: 2334 8334, Email: info@mygymhk.com 
Follow My Gym HK on Instagram and Facebook.
All photos courtesy of My Gym HK. 
Related articles: