Reading Time: 10 minutesKeep your children active and entertained this year with these educational, fun and truly EPIC summer camps in Hong Kong. Better be quick though! After a year like the one we've had, competition for spots is fierce. Book now before all the best ones get snapped up!
BEST ALL-ROUND SUMMER CAMPS
Parkview International Pre-School (PIPS)
Featuring everything from fun science activities and creative art projects to cooking and role play, there's plenty to get excited about at PIPS's three week summer school.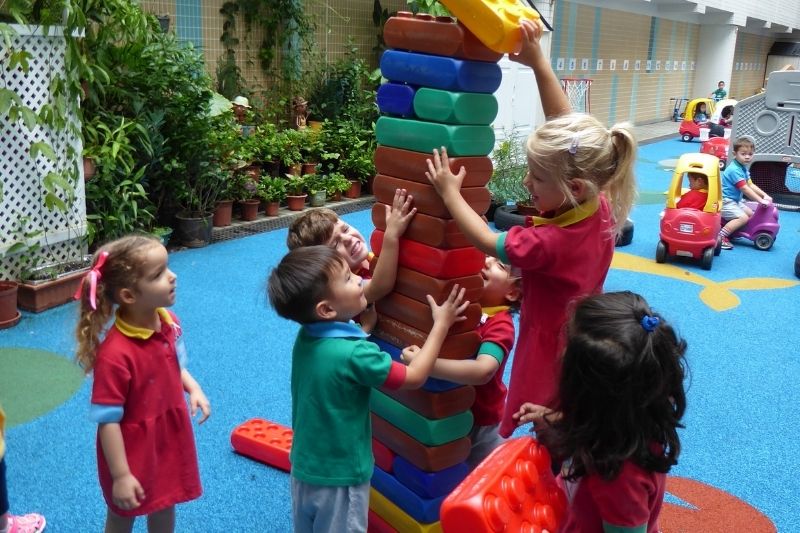 As a well-established IB World School, the Summer Programme at Parkview International Pre-School (PIPS) follows a play-based learning approach offering a range of summer activities to children aged 1 to 6.  While little toddlers will engage in activities such as music & movement, storytime and sensory play with their caregivers, older children will participate in arts & crafts, storytime, cooking, role-play and STEM projects. The school campus is exceptionally spacious with excellent indoor and outdoor facilities for children to explore and enjoy a wonderful summer. 
Age: 1–6 years old
Dates: 12–30 July (Monday – Friday)
Locations: Hong Kong Campus: Tower 18, Hong Kong Parkview, 88 Tai Tam Reservoir Road, Hong Kong; Kowloon Campus: Podium Level, Kowloon Station, 1 Austin Road West, Kowloon
Price range: $3,120 – $8,790 for three weeks
Contact: Hong Kong Campus: pipsinfo@pips.edu.hk / 2812 6023; Kowloon Campus: pipsinfo-kln@pips.edu.hk / 2812 6801
Camp Asia
Whether your child is interested in coding and design or prefers to get creative and explore different visual arts, drama, and design genres, Camp Asia's impressive range of camp options is guaranteed to spark even the most picky child's interest.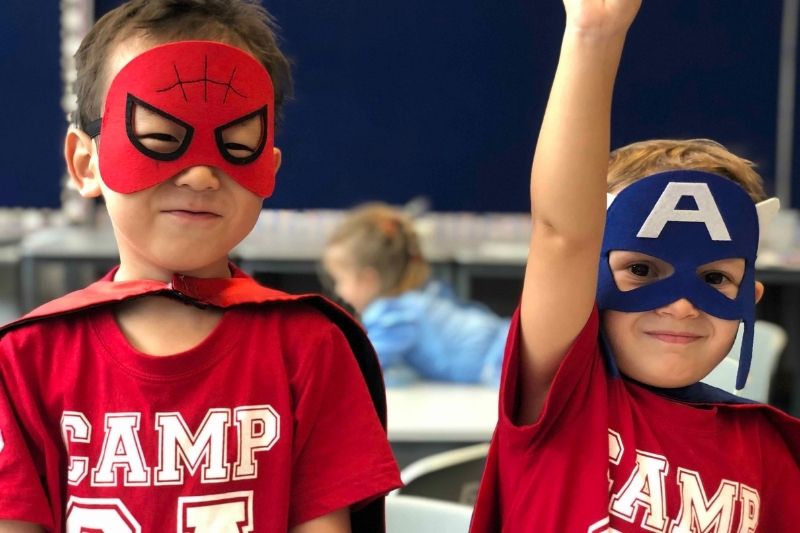 For nine years, Camp Asia has been in operation and is now launching in Hong Kong this summer. As part of the Cognita Schools group, they have experienced staff, amazing facilities and high health and safety standards. Parents can send their children to camp worry-free. The range of 13 camp options is guaranteed to spark children's interest whether your child is interested in coding and design or prefers to get creative and explore different visual arts, drama, and design genres. They have it all, including interactive games in a 10,000 sq. foot arena.
Read more: Award-Winning "Camp Asia" Comes to Hong Kong!
Dates: 28 June–23 July
Age: 4-16 years
Price: from $3,000 per week
Location: Stamford School, 25 Man Fuk Road, Ho Man Tin, Kowloon
Contact: info@campasia.hk; Phone: 3467-4567
YWCA International Kids Club
Offering up the widest range of children courses in Mid-levels is YWCA International Kids Club, a one-stop learning centre that encourages learning through play.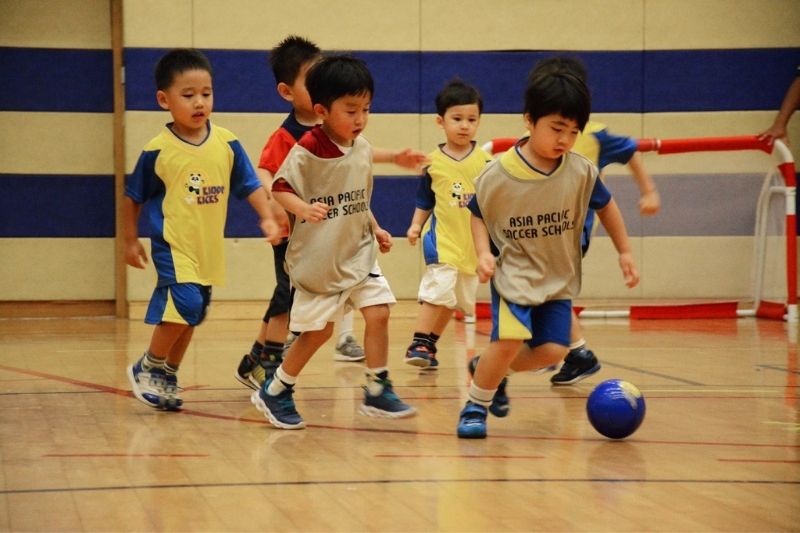 If you are looking for an interesting and fun camp for little ones, look no further than YWCA International Kids Club! With non-stop activities including Sports, Arts & Crafts, Cooking, Music, Drama, Dance, Gymnastics, Soccer, Basketball, and much, much more, children are sure to have a memorable and fun summer with YWCA International Kids Club. Sign up your child for a whole lot of adventure this summer!
Age: Walking – 9+
Location: 3/F, 1 MacDonnell Road, Mid-Levels
Contact: clle@ywca.org.hk; Phone: 3476 1340
Hong Kong Academy
From football and martial arts to jazz dance and even voice acting, there really is something for everyone this summer at Hong Kong Academy.
In need of a truly EPIC summer camp to knock your little one's socks off? HKA is offering their biggest summer programme ever. Partners include Asia Pacific Soccer Schools, Babel Film, Brendan Fitzpatrick, EVA Volleyball, FAUST, ISTA Performing Arts Academy, Mindful Wing Chun, Proactive Sports, Skydance, Tier One Basketball and Top Flight. There are also a variety of multi-activity, sports, creative and craft programmes run by HKA teachers.
Age: 3-18 years
Dates: 21 June-30 July
Price: $250-$3,480
Location: Hong Kong Academy, 33 Wai Man Road, Sai Kung
Contact: co-curricular@hkacademy.edu.hk; Phone: 2655 1111
Malvern College Pre-School
Malvern's fabulous summer camps are full of fun and educational activities. More than just your typical academic Summer camp, Malvern's camps includes multi-activity, STEAM, basketball/football, gymnastics and music exploration.  Registration deadline is 31 May.
Dates: 28 June–30 July
Location: Malvern Pre-School,
Price Range: Early bird discount is available on bookings before 20 May.
EDUCATIONAL SUMMER CAMPS HONG KONG 
Baker & Bloom
Looking for something a little more studious? Immerse your child in academic rigour and creative thinking to prepare them for the future with K-12 education organisation Baker & Bloom.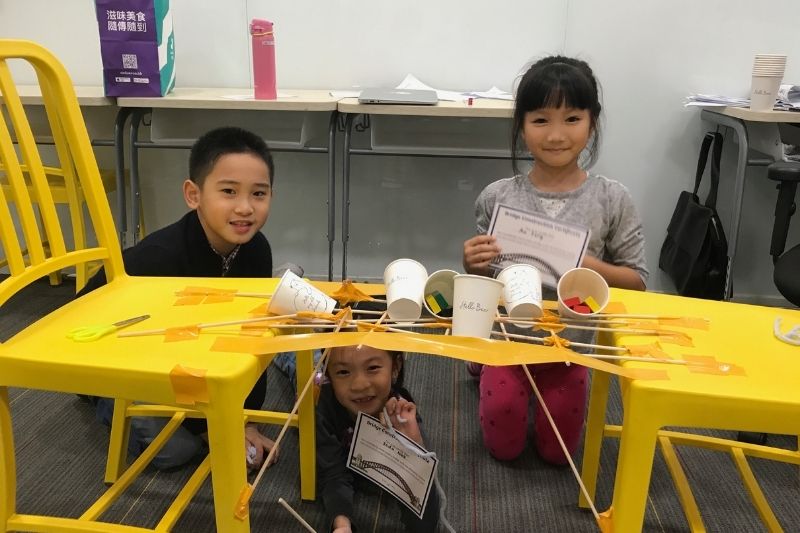 This summer, Baker & Bloom will offer a range of learning experiences that emphasise engagement, relevance in learning, interdisciplinary thinking and taking risks. Courses in the language arts, such as Painting with Words and Storytime Yoga, encourage multisensory thinking, while the Caldecott Award Book Club gives students a chance not only to read but also to respond creatively and personally to a story. The inspirED STEM workshops teach students to design everything from electronic puzzles to digital art. Dive into Baker & Bloom's summer offerings and discover how to inspire your child in ways unique to this season of adventure.
Age: 3-18
Dates: 7 June – 13 August
Price: $475 – $550 Hourly Rate
Location: 1/F & 6/F, China Hong Kong Tower, 8-12 Hennessy Road, Wanchai
Contact:  2110 4788
Telos Education
Create the perfect summer program for your child, one that also fits with your schedule!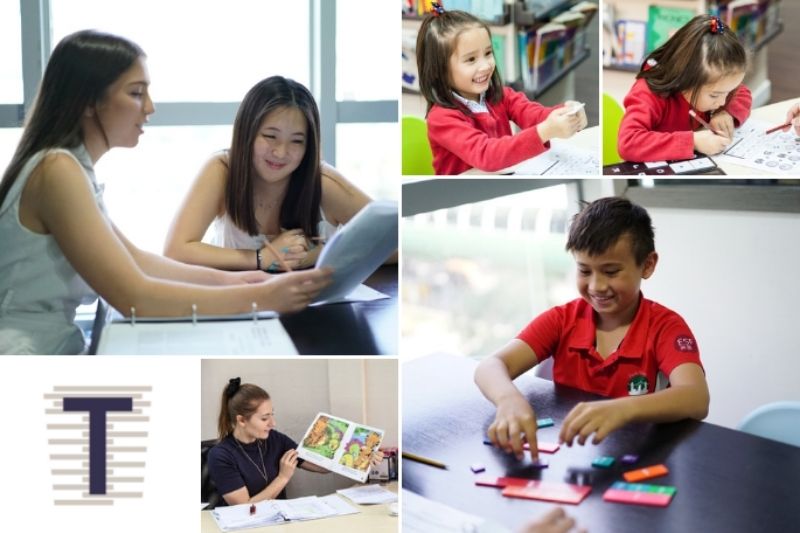 After a turbulent school year, ensure your child is on track to achieving their educational goals with the fun summer offerings at Telos. Their programme gives you the flexibility to arrange your child's lessons on the days and times that suit you best, on as many days of the week as you'd like. A wide range of courses are available, from maths and English, to coding projects and fun science experiments. You can even mix and match different subjects to energise your child's summer.
Age: 6-18
Dates: June, July and August
Price: from $400 per hour
Location: Wong Chuk Hang; Repulse Bay; Wanchai
Contact: info@telos.edu.hk; Phone: 2873 0662
Growing IQ
Discover and explore maths creatively and hands-on with Growing IQ. Running across eight weeks, Growing IQ's Mathtastic Summer Program is packed with exciting themes that will allow kids to experience real-word maths in a way they will love.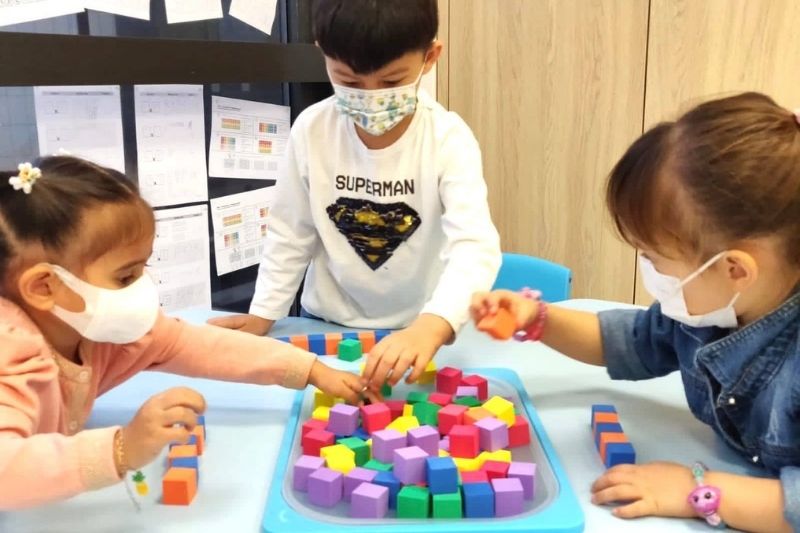 From entering the School of Mathemagicians (create potions and spells using Fractions, Algebra and Patterns) to being part of Pirates of GIQ Island (plan your voyage with coordinates, time and geometry), choose one or multiple weeks to customise your kid's Mathtastic Summer! Learn more here.
Age: 2.5-10 years
Dates: 22 June-13 August
Price: 2.5-4.5 years: $2,000/week; 5-10 years: HK$4,000/week
Location: 4/F, China Hong Kong Tower, 8-12 Hennessy Road, Admiralty
Contact: info@growingiq.com.hk
Lindamood-Bell
Are you concerned about the impact of recent school closures on your child's learning? Lindamood-Bell can help with their individualised, evidence-based instruction.
Summer spots are filling fast at the Lindamood-Bell Hong Kong Learning Camp. In a matter of weeks, Lindamood-Bell's Learning Camp can help make your child feel more confident and prepared for school. Catch up or get ahead with their individualised, evidence-based instruction, offered online and in-centre. Reading • Spelling • Comprehension • Maths
Age: 4+ years
Price: Hourly instructional fees vary from location to location, and instructional plans are individualised to fit your child's needs. Get started with a complimentary Simple Screening for Learning.
Location: Unit 1210-14, 12th Floor 41 Heung Yip Road, Hong Kong
Contact: (+852) 3892 8248
Hong Kong Institute of Languages
Looking for an academic summer camp for your child? Hong Kong Institute of Languages (HKIL) is offering immersive language workshops in French, German, Spanish, and Mandarin. Fun and educational, the workshops are culturally enriching with an emphasis on the spoken language to encourage children to express themselves and become actively involved in the lessons. Contact them today for an Early Bird discount! 
Age: 4-12
Dates: 5 July – 27 August
Location: Central Campus: 6/F, Wellington Plaza, 56-58 Wellington St, Central
Contact: info@hklanguages.com
PERFORMING ARTS WORKSHOPS
5678 Studio
Enrol your child in everything from Circus Arts to Musical Theatre to even shooting and starring in their very own music video at 5678 Studio this summer.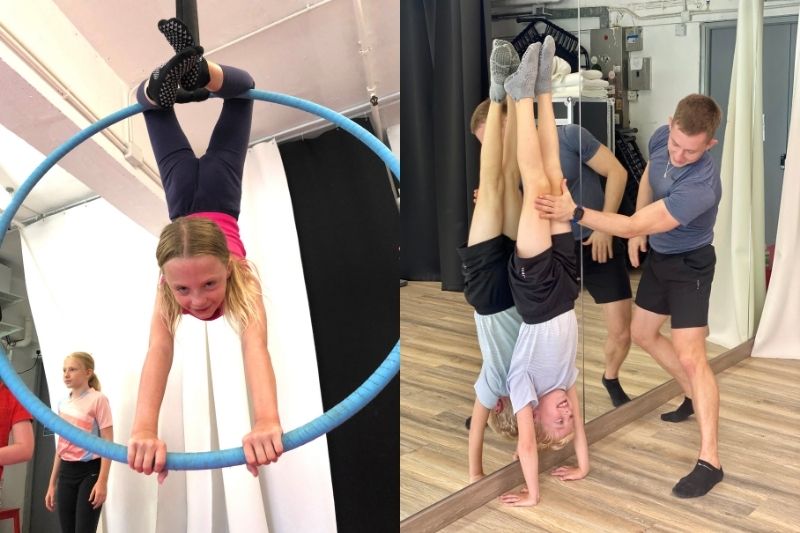 Studio 5678 offers five-day camps in which children will immerse themselves in super unique and creative classes every day. Choose from a variety of fun programmes themed by week; from Circus Arts to Musical Theatre, Makers & Creators and Shoot and Star in your own music video! All instructors are professionals who have worked across the globe both teaching and performing. Sign up before 31 May for an early bird discount of 10%.
Learn more about Studio 5678 here.
Dates: 5 July–30 July
Age: 5-11 years
Price: $3,000 per week for age 5-7, $3,800 per week for age 8-11.
Location: Wong Chuk Hang
Twinkle Dance
Twinkle Dance offers a variety of dance programmes this summer. There's Princess Gathering – a fairytale ballet class for children 18months plus; K-Pop dance classes for age 3 plus; Back to the Future Jazz for age 3 plus and even K-Pop for boys. There is also the chance to perform in a show through the first ever Open Class On-Stage. Or perhaps your little one is keen to perform at a Disney parade? This is an option for children over 6 years.
Age: 18+ months
Dates: July & August
Price: $2,880/8 classes
Location: Central; Causeway Bay; Wong Chuk Hang
Contact: info@twinkledance.com
Helen O'Grady Drama Summer Camp
Join Helen O'Grady Drama Academy summer camps to experience fun activities, dynamic teachers and easily accessible venues. With various themes, from The Unicorn's Birthday Party to The school for Superheroes or The Emperor and the Nightingale, you're sure to find the perfect camp to enjoy a summer filled with Drama fun.
Age: 3-8
Dates: 5 July – 20 August
Location: YWCA Clle (Central), YWCA Ho Man Tin, YWCA Kowloon Tong, YMCA Salisbury (TST), BGCA (Po Lam)
Contact: lesmalineshk@gmail.com
CREATIVE SUMMER CAMPS
Creative Kids
The Impossible Olympics at Creative Kids offers children the opportunity to participate in playful projects, such as Animals Dream Medal, Hilarious Martial Artists, Stadium Design and Swinging Sumo Wrestlers. Through art, design and architecture projects, youngsters will develop their thinking, drawing, painting, constructing and designing skills.
Age: 1.5-18 years
Dates: July and August
Price: $2,580 – $3,780 per week
Location: Sai Ying Pun and Tai Koo Shing
Contact: info@creativekids.com.hk
Hong Kong Art Tutoring
Hong Kong Art Tutoring runs visual arts programs teaching about design, structure, concepts, as well as the aesthetic and sequential development of the student's work. Students are helped become creative and experimental individuals by creating challenging work.
Age: 10 years +
Dates: 8 June – 21st August
Price: $1,500 per week
Location: North Point
Baking Science Summer Camp
Junior bakers can learn about science through baking and fun science experiments. Bake and decorate delicious desserts and savoury treats to share with family.
Age: 4+
Dates: 5-23 July
Location: Sai Kung, Discovery Bay or Kowloon
Contact: flourhk@hotmail.com
Art Loop
Children can enjoy Art Loop's five day camp learning about the Art Masters, Sculpture and Ceramics, or go on a field trip to explore the design and landscape of a playground, before designing their own very own playground. There is also an Art Tour to experience different Art fairs within the art community.
Age: from 2.5 years
Locations: Wong Chuk Hang; Causeway Bay; Stanley: Taikoo; Whampoa
Baking Arts Academy
Bake like a pro his summer with classes at Baking Arts Academy. With two courses available per day, children can join either one or both classes – savoury dishes are in the morning and desserts in the afternoon.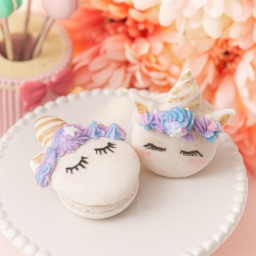 Each day offers a different menu so participants can try their hand at making delights such as Japanese Natural Yeast-Hokkaido milk soft loaf, sour dough pizza, unicorn macarons or lychee yogurt cake. Yum!
Age: Under 8 must be accompanied by an adult. 8+ unaccompanied.
Location: Central
Dates: July and August
Price: $480
Master Chefs in the Making
Black Sheep Restaurants is hosting its first-ever camp targeted towards teens this summer! Teens can spend spend four days gaining hands-on experience as a chef's assistant, learning essential cooking techniques while gaining insight into ingredient sourcing from local and international suppliers. At the end of the week, participants will draw on their training to prepare a final meal for their parents at the restaurant.
Age: 15-18
Location: Various restaurants under the Black Sheep Restaurants banner, including Motorino, Hotal Colombo, Buenos Aires Polo Club and Fukuro.
Price: $4,500 for four days
Butter Baking Buddies
Another Black Sheep Restaurants initiative, this one is for the budding bakers! Learn to make, bake and decorate your very own cake from one of Butter's signature recipes, all to a soundtrack of funky retro beats. At the end of the day, take your masterpiece home to share with the family. Classes are designed for up to four people.
Age: 12-18
Location: 34B Staunton Street, SoHo, Hong Kong
Price: $1,500 for one two-and-a-half hours
Head over to Harry's Kitchen Baking Studio at K11 for their "STEAM x Baking" Summer Workshops. Conducted in Cantonese, English or Mandarin, the workshops are based on the "STEM" (Science, Technology, Engineering and Mathematics) concept, with an additional "A for Art" factor to inspire creativity through baking. For more information email hk@harrys-kitchen.com or call (852) 5645-1365.
Age: 3 and above
Location: B245a, K11 Musea, 18 Salisbury Road, Tsim Sha Tsui, Hong Kong
Price: From $2,328 for 4 lessons
SPORTS SUMMER CAMPS HONG KONG 
Minisport Rockets
For the tenth year in a row, Minisport's dedicated team of professionals will be coaching multiple sports -rugby, football, tennis and basketball- at camps across 12 locations this Summer (ages1,5 – 5 years). Older children (age 5-9 years) can specialise in their favourite sport at Minisport's carefully tailored Rockets camps.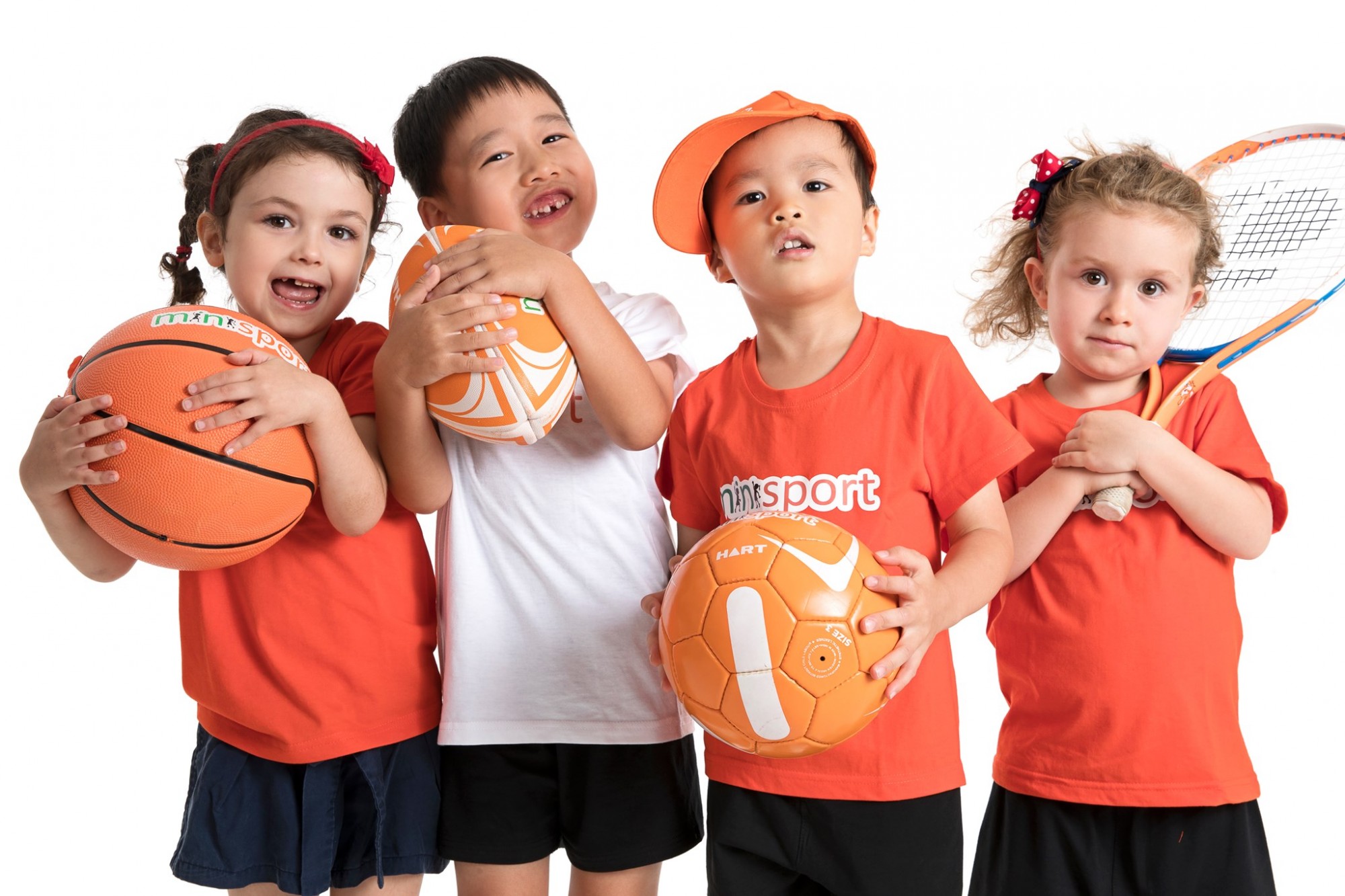 Dates: 28 June to 20 August
Locations: All over Hong Kong
Contact: info@minisport.hk or +852 6183 7084
ESF Sports
Offering Multi-Sports Camps plus Swimming, Football, Tennis, Gymnastics and Fencing Clinics, ESF Sports is a go-to when contemplating summer sports camps in Hong Kong. Their multi-sports option is great for developing children's sporting skills through play, developmental games and game-based sports while the clinics are designed to improve skills and techniques. 
Age: Suitable for age 3-15 years (depending on the activity).
Dates: 5 July – 13 August
Locations: Various ESF campuses.
EdStart
EdStart's holiday clubs are an action packed week of fun and entertainment, offering children the chance to explore a host of activities, build lasting friendships and learn lots of new skills. For budding dancers or gymnasts there is the Gymfusion holiday club incorporating elements of both disciplines and building to an end of week performance. There is also Soccer Superstars Club and Sporting Superstars week which covers an array of sports for children to try out.
Age: 5-13 years
Dates: 21 June – 13 August
Locations: Sai Kung and Clearwater Bay
Contact: admin@edstarthk.com
Rugby Tots

At Rugby Tots, fun, structured play sessions take children on a journey of sporting imagination with engaging and energetic coaches supporting them every step of the way whilst teaching how to catch, pass, kick, run with the ball and play as part of a team.
Age: 2-7 years
Locations: Across Hong Kong
TKO Skateboarding
Sign your child up to learn to skateboard from a group of experienced, passionate skateboarders at TKO Skateboarding. Let them challenge themselves physically and mentally and grow in confidence to achieve their skateboarding goals this summer.
​Age: 6-15 years
Dates: 5 July – 13 August
Price: $2,500-$3,000
Locations: Tseung Kwan O Skatepark
OUTDOOR ADVENTURE CAMPS HONG KONG 
WWF Connect2 Nature Academy – WWF Mai Po Ranger
Children will get to experience the day-to-day conservation work of WWF reserve rangers, including wildlife and habitat-monitoring and the controlling and monitoring of invasive species through experiments and surveys. They will observe and discover wildlife up close in a natural environment, while also learning independence. 
Age: 9-12 years
Dates: 3-4 July; 29-30 July; 12-13 Aug
Price: $2,400 for non-member
Location: Mai Po
Gaia Girls
Adventure filled days designed to bring girls into connection with the natural world and their innate Wild Wisdom through bushcraft, earth skills, Nature Connection, expanded awareness and presence. The girls will get to learn how to carve, tend to fire, delve into ancient stories & weave magic from plants. All sessions at Gaia Girls are run in small pods adhering to social distancing guidelines. Other courses for girls are also available.
Age:  9 – 12 years
Dates: 21, 22, 24, 25 June
Price: $2500
Contact: connect@kembali.org
This article includes sponsored content. With that said, all opinions and views expressed are solely our own.
Related articles: